FOX NEWS FIRST: Weinstein accuser was accused of sexual assault; Brennan mulls taking Trump to court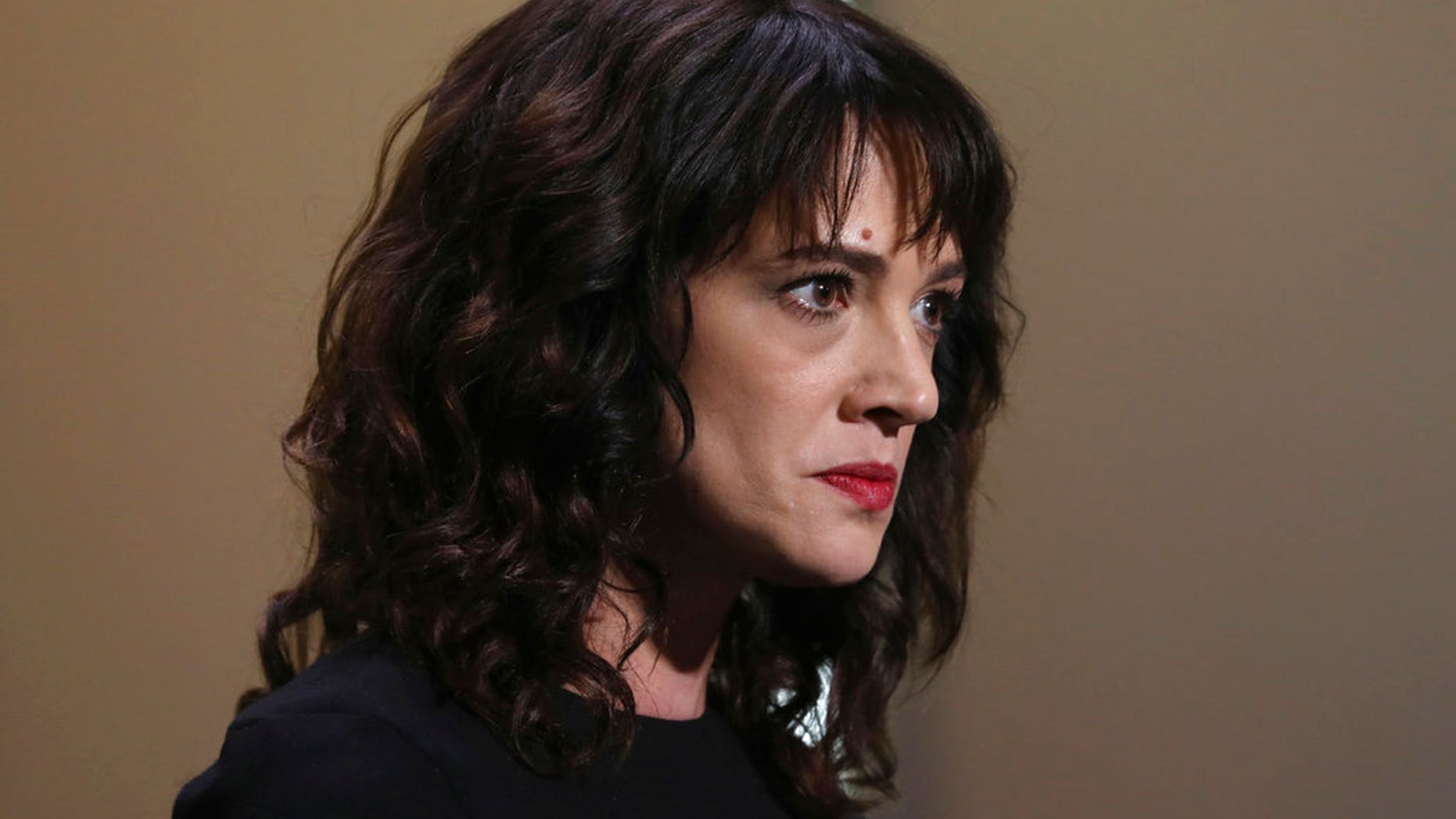 Welcome to FOX News First. Not signed up yet? Click here.
Developing now, Monday, August 20, 2018
An actress who played a key role in the downfall of disgraced Hollywood mogul Harvey Weinstein -and in igniting the #MeToo movement - agreed to pay a young actor who accused her of sexual assault hush money as part of a deal, according to a new report
Former CIA Director John Brennan says he is considering taking legal action against President Trump over the revoking of his security clearance 
Trump's attorney Rudy Giuliani raises eyebrows and sparks confusion while trying to explain his reluctance to have Trump sit down for an interview with Special Counsel Robert Mueller's team
Jurors in the fraud trial of ex-Trump campaign manager Paul Manafort are expected to return for a third day of deliberations Monday 
The Trump administration reportedly has rejected an offer from Turkey to free an American pastor in exchange for relief for a Turkish bank facing billions in U.S. fines
THE LEAD STORY - #METOO HYPOCRISY: Actress Asia Argento, one of the first prominent women to accuse disgraced movie mogul Harvey Weinstein of sexual assault, agreed to pay $380,000 to an actor who accused her of sexually assaulting him when he was 17 years old, The New York Times reported Sunday night ... The actor claimed that the assault took place in a California hotel room in 2013, according to the report. The age of consent in California is 18. The newspaper obtained documents sent between lawyers for Argento and the accuser that laid out a payment schedule. The notice of intent asked for $3.5 million in damages. The Times reported that the final agreement was reached in April of this year.
Argento, now 42, played a prominent role in the downfall of Weinstein, the former head of Miramax. In October of last year, The New Yorker published allegations by Argento that Weinstein forcibly performed oral sex on her in 1997. The allegations against Weinstein by Argento and other actresses -- including Ashley Judd, Gwyneth Paltrow, Angelina Jolie and Rose McGowan -- gave rise to the global "MeToo" movement and prompted a re-examination of the behavior of prominent men in other industries, most notably media.
BRENNAN-TRUMP FEUD HEADING TO COURT? - John Brennan, the former CIA director and outspoken critic of President Trump, said in an interview Sunday that he is willing to do whatever he can to prevent others from having their security clearances revoked, including taking the president to court ... Brennan, who was on NBC's "Meet the Press," said lawyers have approached him on the issue and spoke about obtaining an injunction to prevent more security clearances being revoked. Brennan, who served in President Obama's administration, said it is up to Congress to put aside politics and step in. "This is the time that your country is going to rely on you, not to do what is best for your party but what is best for the country," he said.
Don't expect a cease-fire in the war of words between Brennan and Trump. The former CIA director-turned-MSNBC pundit is scheduled to appear on HBO's "Real Time with Bill Maher" on Friday.
'TRUTH ISN'T TRUTH': President Trump's attorney, Rudolph Giuliani, proclaimed Sunday that "truth isn't truth" while attempting to explain his reluctance to have Trump sit down for an interview with Special Counsel Robert Mueller's team ... "I am not going to be rushed into having him testify so that he gets trapped into perjury," Giuliani said on NBC News' "Meet The Press." "And when you tell me that, you know, he should testify because he's going to tell the truth and he shouldn't worry, well that's so silly because it's somebody's version of the truth. Not the truth."
"Truth is truth," interrupted moderator Chuck Todd, to which Giuliani responded: "No, it isn't truth. Truth isn't truth. "Trump repeatedly has said that he is open to sitting down with Mueller's investigators. However, attorneys Giuliani and Jay Sekulow have cautioned against it. Both sides have exchanged proposals for interview conditions, but no agreement has been struck. The president's lawyers also have said they would fight any attempt by Mueller to issue a subpoena to Trump.
MANAFORT JURY DELIBERATIONS TO RESUME: Jury deliberations are expected to resume in the financial fraud trial of former Trump campaign chairman Paul Manafort ... Monday marks the third day that jurors ponder the 18-count indictment. Federal prosecutors in the trial in Alexandria, Virginia, allege that Manafort hid tens of millions of dollars in foreign income. They also say he lied on loan applications to obtain millions more to maintain a lavish lifestyle. Manafort's attorneys didn't call witnesses in his defense, claiming the prosecution had failed to meet its burden of proof. His attorneys attacked the credibility of a key witness, one-time Manafort protégé Rick Gates.
NO DEAL: The Trump administration rebuffed Turkey's offer to release detained American pastor Andrew Brunson if the U.S. halts the investigation into Turkish bank Halkbank, The Wall Street Journal reported Sunday ... The Turkish government agreed to drop terrorism charges against the pastor in exchange of the U.S. government dropping fines totaling billions of dollars against the bank. A senior White House official said the offer was rejected. "A real NATO ally wouldn't have arrested Brunson in the first place," the official told the Journal.
AS SEEN ON FOX NEWS WEEKEND
STUCK ON 'STUPID': "So here we have Bruce Ohr, who's not just violating the law. He's not even disclosing his wife is working for the agency paying for the fake dossier. Bob, are you stupid." – Judge Jeanine Pirro, in her "Opening Statement" on "Justice with Judge Jeanine" arguing that that the intentions behind Justice Department official Bruce Ohr and former British intel officer Christopher Steele's relationship was to tee up an investigation by Special Counsel Robert Mueller. WATCH
ANOTHER EXAMPLE OF THE INTOLERANT LEFT: "What we see today is a lot of fear in our country. Leadership requires courage to do the right thing." – Former Sen. Tom Coburn, on "Life, Liberty & Levin" on the state of politics today. WATCH
TRENDING
Aaron Hernandez's suicide notes revealed.
Furniture store owner turns tables on would-be robber.
Force of habit: Nun throws out perfect first pitch at White Sox game.
Colombians urged to stop having sex because it's too damn hot.
THE SWAMP
Avenatti, mulling White House run, tells anti-Trump Dems in New Hampshire to 'fight fire with fire.
White House Budget Director Mulvaney: Trump 'fundamentally changing the way we create wealth in this country.'
Trump set to roll back restrictions on coal-burning power plants.
ACROSS THE NATION
Mollie Tibbetts' father to return home after month of searching.
Clergy sex abuse has cost Catholic Church $3 billion in settlements.
Ex-Texas doctor who raped heavily sedated patient in hospital gets no jail time.
Third straight bloody weekend in Chicago.
MINDING YOUR BUSINESS
U.S. says conserving oil is no longer an economic imperative.
Amazon's most profitable business will soon be advertising.
Americans continue to pile on debt.
FOX NEWS OPINION
Michael Goodwin: The media's hatred of Trump is only hurting ... the media.
Liz Peek: Republican candidates in 2018 should be talking about one thing, and one thing alone.
Jenny Beth Martin: Here's the terrible secret about why Democrats did a complete 180 on illegal immigration and border security.
Holman W. Jenkins Jr: The media's role in the Trump-Russia investigation cover-up.
HOLLYWOOD SQUARED
Dennis Rodman crashes Pearl Jam's Chicago concert to talk politics.
'Crazy Rich Asians' surprises industry with diverse cast, takes No. 1 at the box office.
Alec Baldwin shames daughter over racy social media photo.
DID YOU HEAR ABOUT THIS?
Mysterious giant shark tracked by satellites, rare sightings.
Baby boom ahead? Arizona hospital has 16 pregnant nurses.
Stolen artifacts: European museums may loan back works from former colonies.
STAY TUNED
On Facebook:
Check out 'FOX News Update,' our new Facebook-exclusive news program!
On FOX News: 
FOX & Friends, 6 a.m. ET: Columnist Eli Lake shares his perspective on John Brennan. Workers about to take home the biggest paycheck in years? FOX Business' Stuart Varney explains. "Dooce on the Loose": Steve Doocy hits the streets to ask people about ESPN not airing the national anthem. Plus, special guests Dan Bongino and Newt Gingrich.
Your World with Neil Cavuto, 4 p.m. ET: Special guests include: Deputy Director of ICE Ron Vitiello.
On FOX Business:
Mornings with Maria, 6 a.m. ET: Guests include: Alan Dershowitz; Rep. Chuck Fleischmann; Mohamed A. El-Erian, Allianz chief economic adviser; the Wall Street Journal's Tim Higgins; Kelly Jane Torrance, writer/editor; FBN's Adam Shapiro and more.
On FOX News Radio:
The FOX News Rundown podcast: President Trump says he is considering revoking the security clearances of both former and currently active intelligence officials, after pulling the clearance of former CIA Director John Brennan. FOX News national security correspondent Jennifer Griffin weighs in. Former Trump White House communications director Anthony Scaramucci discusses security clearances, his mention in Omarosa's new book and President Trump's continuous attacks on the press. Plus, commentary from FOX News contributor Kat Timpf.
Want the FOX News Rundown sent straight to your mobile device? Subscribe through Apple Podcasts, Google Play, and Stitcher.
The Brian Kilmeade Show, 9 a.m. ET: New York Post columnist Michael Goodwin on how the media's hatred of Trump is only hurting itself. The Wall Street Journal's Holman Jenkins Jr on the media's role in the Trump-Russia investigation cover-up. "Special Report" anchor Bret Baier on the White House security clearances controversy.
The Tom Shillue Show, 3 p.m. ET: Lisa De Pasquale, author of the book "The Social Justice Warrior Handbook: A Practical Survival Guide for Snowflakes, Millennials, and Generation Z" and comedian Clayton Fletcher join Tom Shillue's nightly panel to discuss the latest in the Russia probe and the most important topics of the day.
#OnThisDay
2000: Tiger Woods wins the PGA Championship in a playoff over Bob May, becoming the first player since Ben Hogan in 1953 to win three majors in one year.
1989: Entertainment executive Jose Menendez and his wife, Kitty, are shot to death in their Beverly Hills mansion by their sons, Lyle and Erik.
1964: President Lyndon B. Johnson signs the Economic Opportunity Act, a nearly $1 billion anti-poverty measure.
FOX News First is compiled by FOX News' Bryan Robinson. Thank you for joining us! Enjoy your Monday! We'll see you in your inbox first thing Tuesday morning.