Father of missing University of Chicago student says motorist may have seen him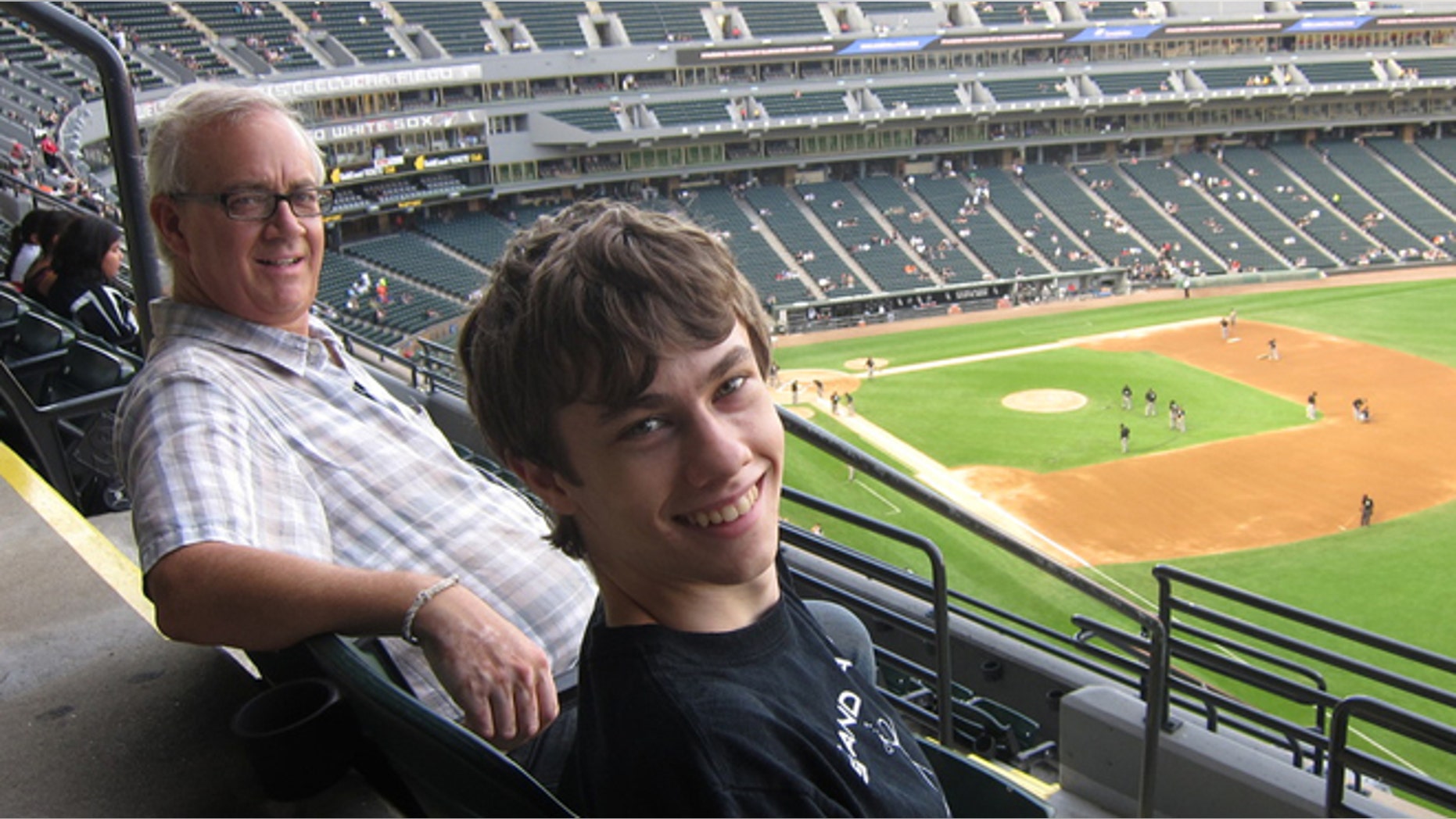 The father of a missing University of Chicago student says a motorist saw a young man who resembles his son, but the search for the 20-year-old junior continues.
Gregg LaPore told FOX 32 that someone resembling his son, Austin Hudson-LaPore, was spotted by a motorist in Chicago's South Loop section sometime last weekend.
"We're hoping that somebody out in your viewing audience, somebody out there has seen our son and can help return him to us," Gregg LaPore said.
Austin Hudson-LaPore took his last final exam on Wednesday, later relaxing at his off-campus apartment with his roommates before disappearing around 8 p.m. Gregg LaPore said his son was surfing the Internet before leaving with just his keys — and without his wallet or cellphone.
Hudson-LaPore's relatives flew from New Mexico to Chicago last weekend to assist authorities in their search for the young man. Accompanied by Chicago police, Gregg LaPore visited Hyde Park businesses on Monday along the street where Austin was last seen to establish a timeline of his movements before he disappeared.
Austin's father also believes the biochemistry major may have ventured towards Lake Michigan to watch the storm.
"We think that Austin came down to the park to watch the thunderstorm happen and he may have gotten too close to some of the seawalls there," Gregg LaPore said. "They say the wind was very strong and erratic and he may have just been standing too close."
University of Chicago police on Monday interviewed a witness who said he was driving near State Street and Roosevelt Road over the weekend when a young man resembling Austin Hudson-LaPore stumbled in front of his car in a disoriented state.
"A gentleman called who had almost run into him because the young man was crossing the street against the light and he luckily used his car to protect him from being hit, but the young man was unresponsive when he called out to ask if anything was wrong," Gregg LaPore said.
Also on Saturday, volunteers passed out flyers and tried to retrace the student's steps. Austin's relatives, who lives in New Mexico, have also established a website, "Find Austin Hudson," to find Hudson-LaPore.
He is described as 5 feet 7 inches tall, weighing 110 pounds with dark blonde hair. He was last seen wearing jeans and black sneakers. Anyone with information regarding his whereabouts is urged to contact the Chicago Police Department at (312) 747-8380.