Central Florida gunman accused of killing girlfriend, wounding 5 others, including bystanders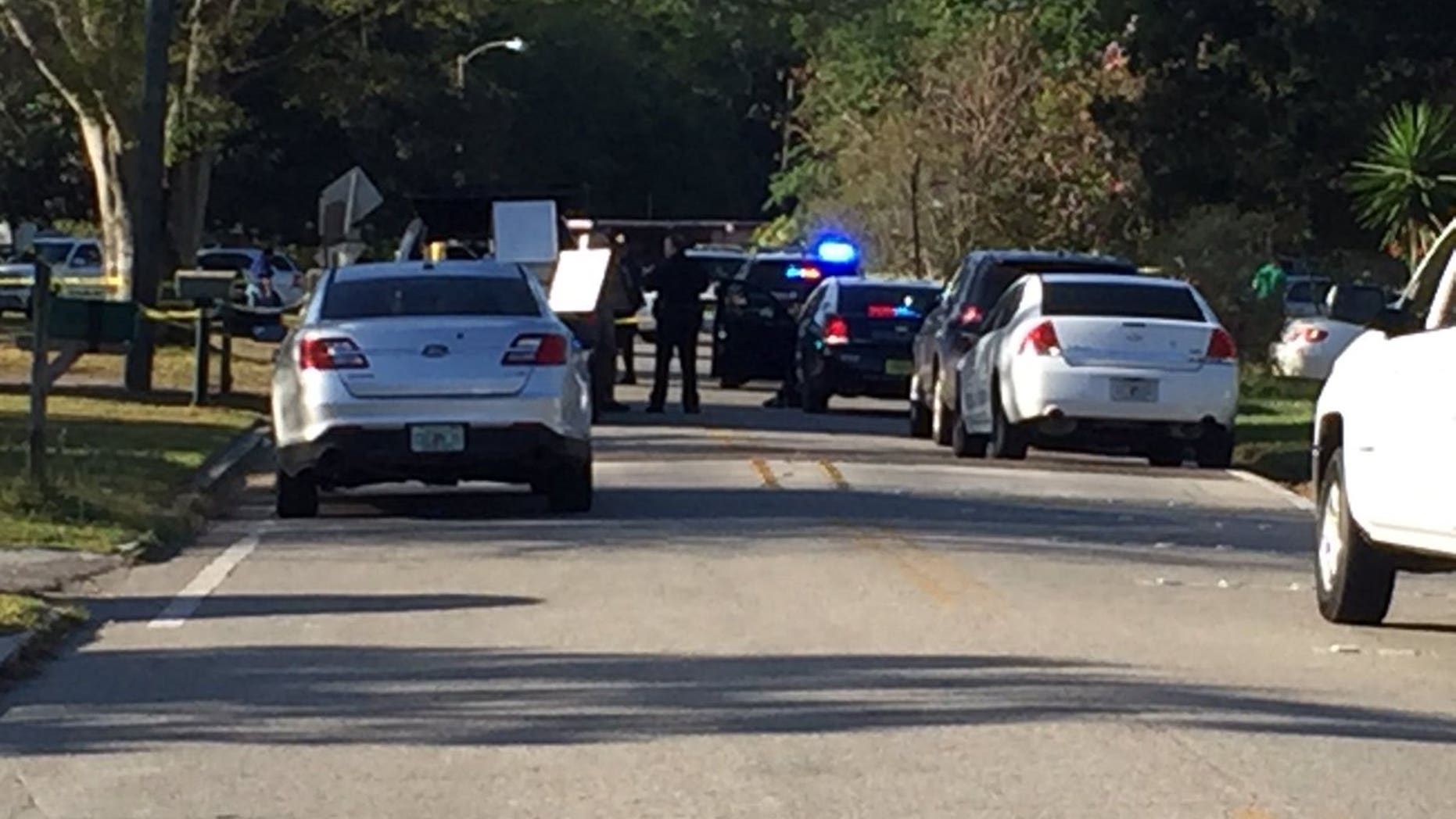 A woman and her boyfriend were arguing over property before he shot and killed her -- in addition to shooting five other people including two children, police in Florida said Monday.

The shooting appeared to start with a domestic incident early in the morning before the suspect burst out of a house and shot two bystanders at a second location, police spokeswoman Bianca Gillett told Fox 35.
She said police caught the suspect, but did not immediately name that person. The two children wounded are 7 and 8, Gillett added.
'NO APPARENT REASON' FOR DEADLY VEGAS STRIP SHOOTING, POLICE SAY
The woman and the gunman were arguing at a gas station over property, and the woman approached a police officer about it, Gillett said.
The officer settled them down, but sometime later an officer was called to the home in Sanford, where the argument had flared up again. While there, the woman, who wasn't immediately identified, gave the officer a bag of possessions, which included a firearm. The argument quieted down and the officer left, but the suspect killed the woman shortly afterwards, Gillett said.
OKLAHOMA POLICE OFFICER KILLED IN TRAFFIC-STOP SHOOTOUT
The gunman also allegedly shot the woman's two sons and their grandfather, then went to a nearby street and shot two innocent bystanders, including a high school student waiting for a bus.
An officer heard the shots at the second scene, caught the suspect and found a weapon, according to police.
Dominique Smith told The Orlando Sentinel she was waiting for a school bus with three classmates when the man shot bystanders. Smith said she first noticed the man dressed in all black and then realized he had a gun before he started running and everyone scattered.
"I seen all this," Smith told the newspaper. "I don't even feel safe right now."
The boys and grandfather were in critical condition, and the bystanders were in stable condition, Gillett added.
Sanford is about 20 miles northeast of Orlando.