Atlanta's interim police chief acknowledged Friday that some of his department's rank and file "may feel abandoned" as officers are continuing to call out sick.
The call outs began Wednesday after a district attorney announced charges against two Atlanta officers in the shooting death of Rayshard Brooks. Interim Chief Rodney Bryant told The Associated Press in an interview that the sick calls continued Thursday, but said the department had sufficient staff to protect the city. It's not clear how many officers called out.
"Some are angry. Some are fearful. Some are confused on what we do in this space. Some may feel abandoned," Bryant said of the officers. "But we are there to assure them that we will continue to move forward and get through this."
In 911 audio obtained by 11Alive, there were long periods of silence on Atlanta police radio Wednesday night.
In one exchange after midnight, an officer can be heard saying: "We're having our unit(s) come back to the main. We are not answering 911 calls right now due to personnel issues. If you can reach out to other zones, or I will have them assist with our pending."
ATLANTA POLICE DEPARTMENT OFFICERS TO RECEIVE $500 BONUS, REPORT SAYS
The June 12 shooting of Brooks prompted the resignation of Atlanta Police Chief Erika Shields. Bryant is now serving as the city's interim police chief until a permanent replacement is found.
But the transition hasn't been smooth, Fox5 Atlanta is reporting.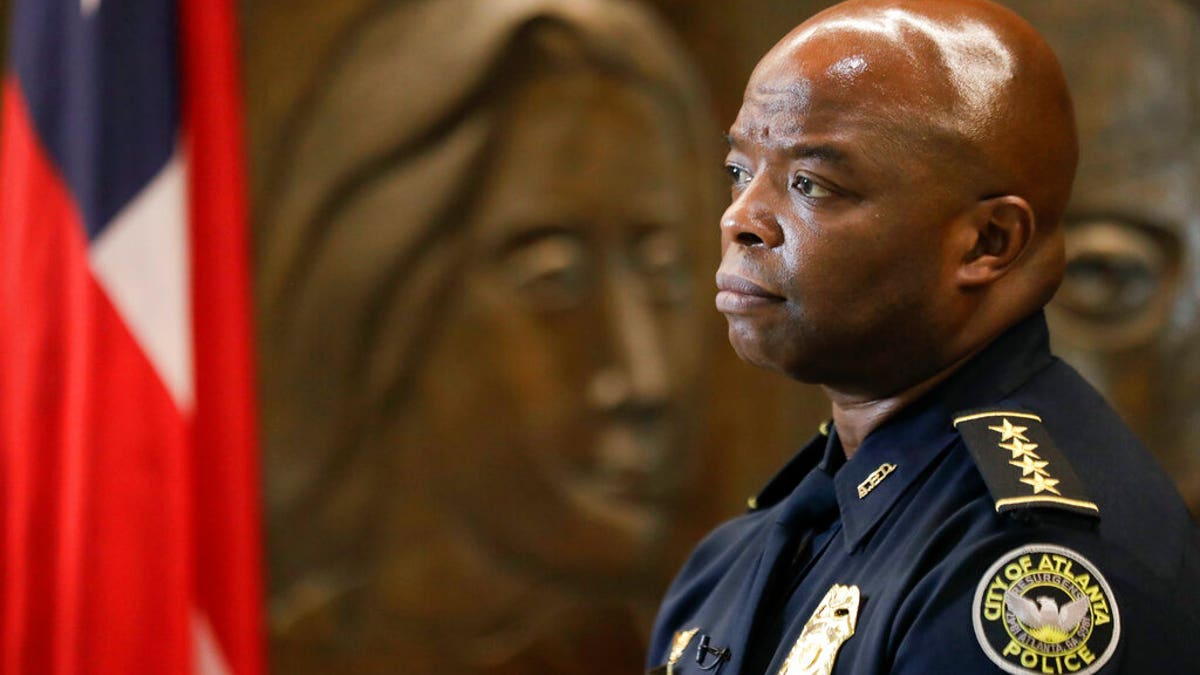 "The officers I've spoken to say they have no direction from the new leadership and that's a concern because they need to know who's got their back," retired DeKalb County Police Major K.D. Johnson told the station.
Johnson said officers are now feeling conflicted over whether or not to call out from the job going forward.
GEORGIA POLICE UNION OFFICIAL: ATLANTA CALL OUTS ARE 'TOTALLY UNDERSTANDABLE'
"They took an oath, so when you call out sick, your fellow officer is possibly put in danger because he or she will not have the proper backup. So, you're going to have some officers that are going to go to work, but are they going to be proactive?" he added. "When the police officers don't know what to do, they are just going to sit and do nothing and the public is going to be at risk."
Bryant had worn a navy blue shirt Thursday, rather than the white shirt typically worn by command staff, to show solidarity with his officers.
CLICK HERE TO GET THE FOX NEWS APP
In the roughly three weeks since protests sparked by the death of George Floyd first broke out in Georgia's capital, officers have worked shifts of 12 or more hours and have been yelled at, spit on and had things thrown at them, he said.
"At some point, people get tired, I recognize that, and physically exhausted," Bryant said. "We will definitely get beyond it, and I'm certain that we will see our sick-outs drop back to normal, average."
The Associated Press contributed to this report.