Alex Murdaugh shot wife Maggie while she was 'running to her baby': prosecutors
Colleton County jurors could deliberate as early as Wednesday afternoon
WALTERBORO, S.C. — Prosecutors in Alex Murdaugh's explosive double murder trial told jurors Wednesday in closing arguments that the disbarred South Carolina attorney fatally gunned down his wife and son to avoid a devastating financial reckoning.
"After an exhaustive investigation, there is only one person who had the motive, who had the means, who had the opportunity to commit these crimes and whose guilty conduct after these crimes betrayed him," said Creighton Waters, as Murdaugh stared directly at him from the defense table.
"There was a gathering storm" and "the hounds were at the gate" when Murdaugh allegedly used a shotgun to blow off the head of his 22-year-old son, Paul, and a rifle to execute his wife, Maggie, 52, on the family's hunting estate known as Moselle June 7, 2021, Waters said.
On the day of the killings, the chief financial officer of Murdaugh's former law firm, then known as Peters Murdaugh Parker Eltzroth & Detrick, confronted him over missing fees.
ALEX MURDAUGH: TIMELINE OF ONCE-POWERFUL SOUTH CAROLINA LAWYER'S SPECTACULAR DOWNFALL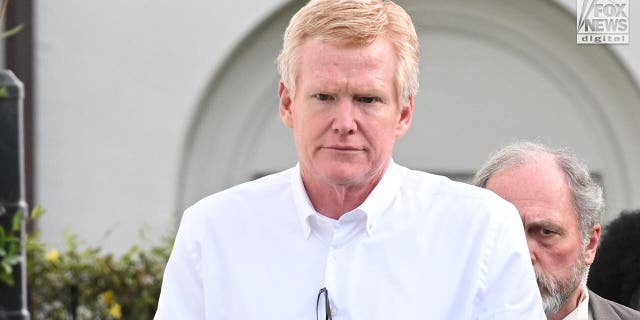 Motive
Murdaugh had also had a June 10 hearing over his finances related to a multimillion-dollar wrongful death lawsuit stemming from a deadly 2019 boat wreck.
Paul Murdaugh had drunkenly crashed his father's boat into a bridge, killing 19-year-old Mallory Beach and injuring four other friends.
ALEX MURDAUGH TESTIFIES HE IS NOT A 'FAMILY ANNIHILATOR' AT HIS DOUBLE-MURDER TRIAL
"The pressures on this man they were all reaching a crescendo the day his wife and son were murdered," Waters said. "This was like nothing he's ever experienced. He'd always been one step ahead of the game."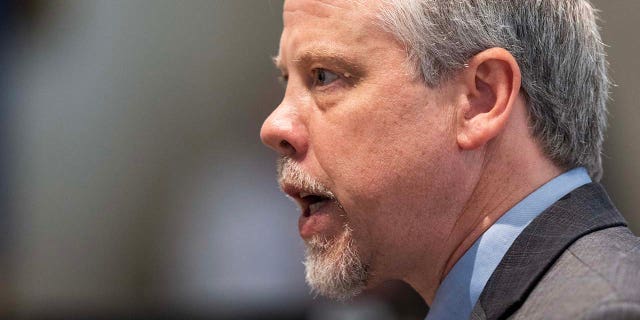 It was these overwhelming pressures that led a man of "singular prominence and respect in this community" to slaughter his own family, Waters told jurors.
The slayings temporarily solved his problems. No one was asking about the missing fees anymore, and the boat crash hearing was canceled.
Murdaugh is accused of swindling nearly $9 million from his former law firm and his clients in more than a dozen indictments.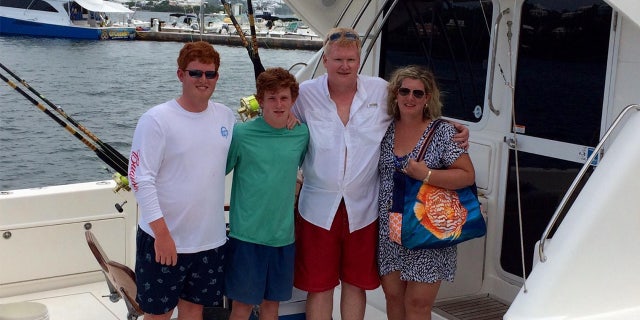 "The defendant became so addicted and so dependent on a velocity of money that millions of dollars in legal fees that he was receiving was not enough," Waters told jurors.
Colleton County jurors initially appeared rapt by the summation but as the presentation reached three hours, Waters appeared to lose their attention.
Waters portrayed Murdaugh as master manipulator who lied easily to his vulnerable clients — and to the jurors in the courtroom when he testified.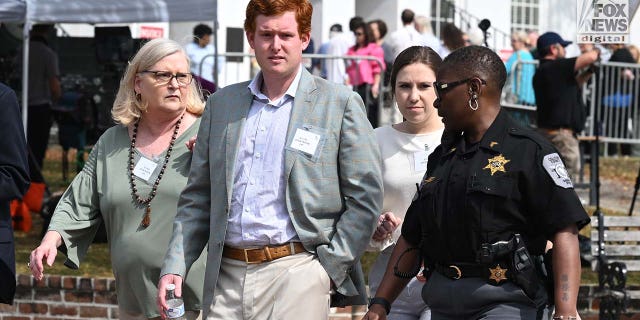 Waters acknowledged that it was difficult to accept that a middle-aged man with a strong family legacy and reputation would execute his wife and son.
"Husbands have been killing wives, unfortunately, for years, and husbands killing sons," he said. "When those pressures mount, someone becomes a family annihilator."
The weapons
After the lunch break, Waters continued his summations, turning his attention to the murder weapons.
"A family Blackout killed Maggie," he said. "It was present just a couple of months prior to the murders, and it's gone now. A family weapon the defendant cannot account for killed Maggie."
After the slayings, Paul's .300 Blackout rifle vanished. His friend, Will Loving, testified that he and Paul used the gun as recently as spring of 2021.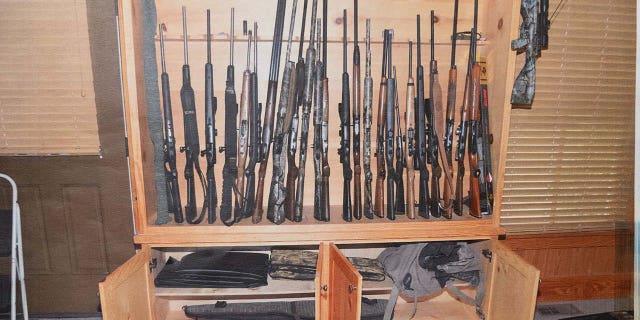 Murdaugh's favorite shotgun was a Benelli Super Black Eagle 12-gauge shotgun, and investigators searched Moselle and never recovered the weapon.
Waters implied that this was the 12-gauge shotgun Murdaugh allegedly used to murder his son.
"Family weapons killed these victims," the prosecutor repeated.
The dog kennel video 'changed everything,' prosecutor says
The most important piece evidence against Murdaugh is perhaps the dog kennel video recovered from Paul's phone that places him at the crime scene minutes before double shooting.
The clip captured the voices of Murdaugh and his wife laughing about their yellow lab, Bubba, catching a chicken in his mouth at 8:45 p.m.
"Law enforcement didn't have this video until April 2022 when Paul's phone was finally unlocked and that changed everything," Waters told rapt jurors.
It gave Murdaugh opportunity and exposed the repeated lie he told investigators and friends that he was never at the dog kennels that night, Waters noted.
"He got on the stand for the first time and said, OK, I was there. He was forced into doing what he does all the time, and that is coming up with a new lie when he's confronted with evidence he can no longer deny," the prosecutor said. "Why would he even think to lie about that if he were an innocent man?"
The shootings – Maggie was 'running to her baby'
Murdaugh said he removed the chicken from Bubba's mouth then hopped back on the golf cart and returned home, arriving at about 8:49 p.m. — the exact time that Paul and Maggie's phones locked for the last time.
Waters dramatically described how Murdaugh allegedly ambushed his son and wife, who had no defensive wounds.
Murdaugh, he said, blew his son's brains out, with Maggie nearby.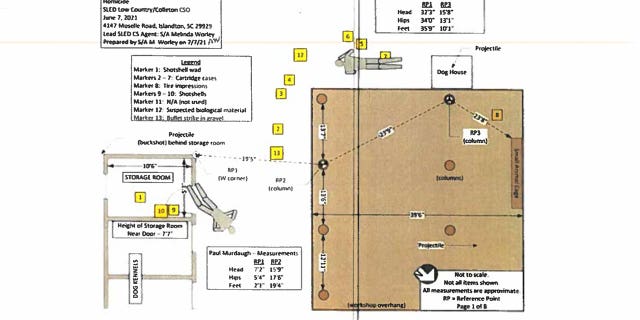 "She was running to her baby, heard that shot, and was running to her baby when she got mowed down," said Waters, pointing to the defendant.
Murdaugh then allegedly picked up the Blackout and opened fire at Maggie at close-range. "She goes down flat then there's the shot in the back of the head," added Waters, who said Murdaugh plotted the crime like an attorney manufacturing an alibi.
Murdaugh likely washed off using the kennels' hose before returning to the main residence, Waters told jurors.
Murdaugh's 911 call 
After Murdaugh returned from visiting his mom in nearby Almeda, he said he didn't find Paul or Maggie at the main house. He drove to the kennels to look for them, pulling up at 10:05:57, according to GPS data recovered from his Chevrolet Suburban.
Murdaugh placed a hysterical call to 911 at 10:06:14 saying he'd checked his wife and son's pulses, and they had been badly shot.
"Nineteen seconds. Is that enough time for a surprised human being to come across that scene, process what they are seeing, get out of the car, go over there, check both their bodies then call 911?" asked Waters.
"The reason why it's so quick is because he knew exactly what scene he was going to find," the prosecutor told jurors.
Murdaugh testified that he checked their pulses while he was on the phone with 911.
Prosecutor breaks down Murdaugh's testimony
Waters poked holes in the claims Murdaugh made during his two days on the witness stand.
Murdaugh testified that he lied about being at the dog kennels because he was paranoid about the illegal painkillers in his pocket and distrustful of law enforcement.
"This is a man who rides around with a badge in his windshield, a man who had blue lights installed on his private vehicle," Waters said of Murdaugh, who was a volunteer prosecutor and had a cozy relationship with local law enforcement.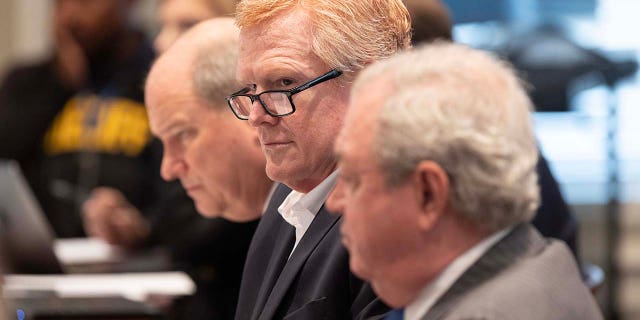 Waters questioned how any father could lie about such critical information after his wife and son was heinously murdered, then tell the jury he had fully cooperated with investigators.
On the stand, Murdaugh confessed to his decadelong financial schemes, and Waters used this to try to prove he was also hoodwinking the jury.
"This is a man who made his trade on lying. He lied about the most important facts in the case and effortlessly and easily pivoted to a new lie when confronted by something he wasn't prepared for," said Waters of Murdaugh's testimony.
Murdaugh, he added, deceived the people who thought they were closest to him.
"He fooled Maggie and Paul, too, and they paid for it with their lives," Waters told the jury. "Don't let him fool you too."
Waters displayed a crime scene photo showing Maggie and Paul's gruesome injuries. "This is what he did! This is what he did!" said the prosecutor, as Murdaugh flinched.
Murdaugh was on the verge of complete ruin, and the walls were rapidly closing in.
"He's the kind of person for which shame is an extraordinary provocation," Waters said. "His ego couldn't stand that, and he became a family annihilator."
CLICK HERE TO GET THE FOX NEWS APP
Haley Chi-Sing contributed to this report.