After review, student display on racial injustice allowed in Maine high school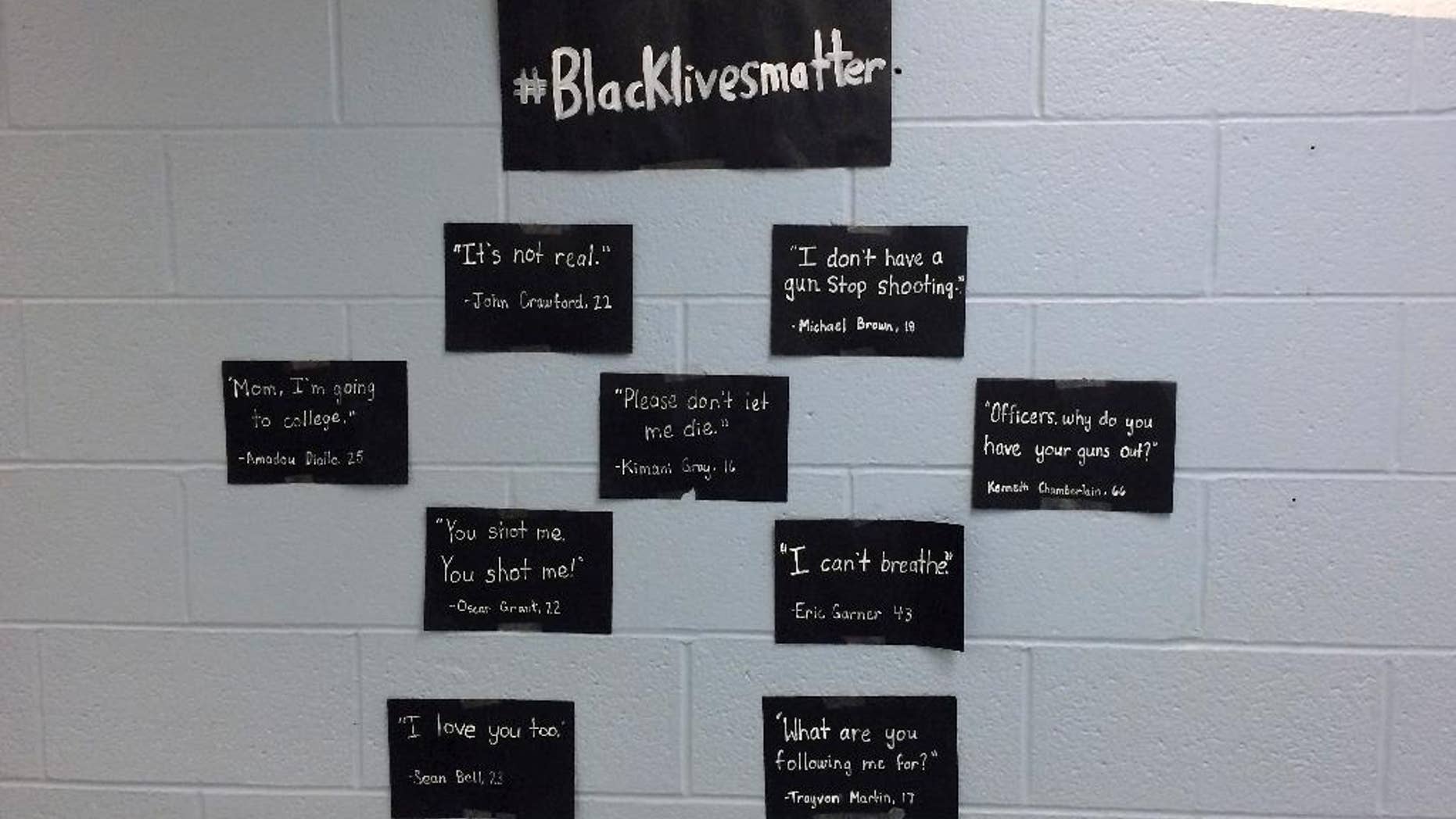 LEWISTON, Maine – A Maine school superintendent is allowing students to display a poster protesting grand jury decisions not to indict two white police officers who killed unarmed black men.
Lewiston Superintendent Bill Webster said Thursday he's allowing the Lewiston High School display after reviewing the poster and meeting with students. He says students were required to take it down Monday because he hadn't had an opportunity to review it.
The poster includes the Twitter hashtag #blacklivesmatter, which is dedicated to a discussion of race and racial injustice after the deaths of unarmed black men at the hands of police in Ferguson, Missouri, and New York City.
A student says she originally was told to change the hashtag to #alllivesmatter.
But Webster is allowing the original. He says there will be a community forum Jan. 15.