World's shortest international flight starts service next month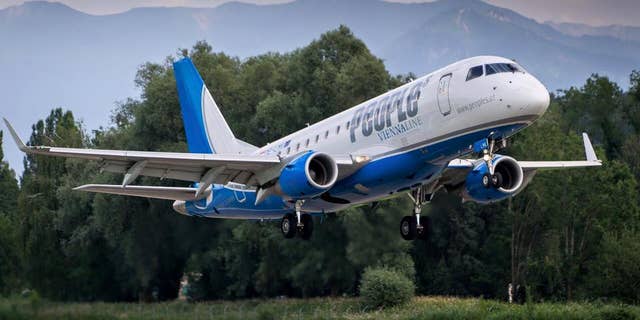 An Austrian airline is about to make history by offering the world's shortest international flight.
The trip will take passengers from St. Gallen, Switzerland across Lake Constance to Friedrichshafen, Germany—a mere eight minute journey that covers just 12.5 miles. The flight is the first leg of a new, longer route that will take passengers from St.Gallen to Cologne in northwest Germany.
The previous record was a 10 minute flight between Vienna, Austria and Slovakia's capital Bratislava.
Though an eight minute flight might seem like an extravagance, especially at nearly $45 one way, it's not the world's shortest flight. Europe's shortest domestic flight is actually between two Scottish villages-- Westray and Papa Westray in the Orkney Islands—which is acknowledged by Guinness as the world's shortest commercial flight.
According to German news site BizTravel, the St. Gallen-Friedrichshafen route is being offered exclusively by Austrian airline People's Viennaline and will start taking passengers across the pond—literally—Oct. 31.
In March, Emirates launched the world's longest flight, overtaking Qantas airlines' 8,576 miles route from Dallas to Sydney, Australia route. Emirates' 8,819-mile nonstop route between Dubai, United Arab Emirates and Auckland, New Zealand takes about 17 hours and 15 minutes