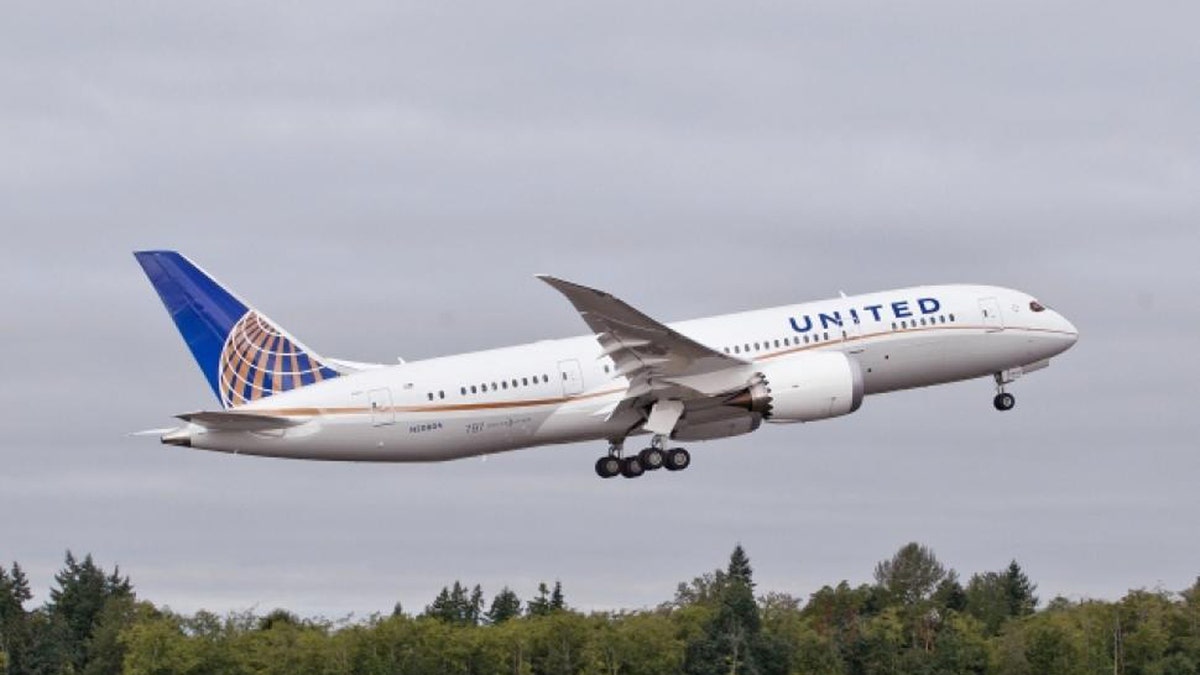 A man accused of endangering the safety of a transatlantic flight became extremely angry and swore when he was told he could not have extra nuts and crackers, according to court proceedings Monday.
A United flight attendant claimed passenger Jeremiah Mathis Thede pointed his finger at her face and demanded to know her name when she refused his request for additional snacks.
Flight attendant Lisa Hall told Thede's trial: "He became very angry and he told me he could have all the f----ing peanuts and crackers he wanted."
The United Airlines flight from Rome to Chicago diverted to Belfast International Airport after the alleged air rage incident last June.
Hall gave her version of the in-flight encounter with Thede as she gave evidence at Antrim Crown Court, Ireland.
She claimed Thede, who is from the U.S., had come back to the galley area of the economy section a short time after takeoff, when the seat belt sign was on, and asked for peanuts and crackers.
He was given the snacks at first but when he returned a short time later, Hall said she told him there was only one snack per passenger.
The flight attendant claimed Thede became enraged and pointed his finger at her face.
She said: "I felt like my heart was pounding, that something wasn't right with him."
"He started shouting at me before I could even finish my sentence."
Asked to characterize his demeanor, Hall said: "He seemed extremely angry and it was just not normal behaviour."
The flight attendant with almost 30 years of experience told the court she expressed concern to the head flight attendant that "somebody was going to get hurt".
Asked who, she added: "Anybody confronting this passenger — any passenger on the aeroplane or any flight attendant."
A lawyer representing Thede said his client denied swearing or pointing his finger during the conversation about the peanuts and crackers.
The Boeing 777 carrying 264 passengers was flying to the US on June 20 last year when the captain made the decision to touch down at Belfast.
Thede, who resides in Berkeley, California, denies a charge of endangering an aircraft or persons in the aircraft.
The plane had to dump thousands of gallons of fuel before making the unscheduled stop in Northern Ireland.
As the crew would have exceeded their legal flying hours if the aircraft had resumed the journey straight away, the passengers had to wait almost 24 hours before the plane could take off again, with many having to sleep on the terminal floor.
The trial is ongoing.