Place your bets: A beginner's guide to the Kentucky Derby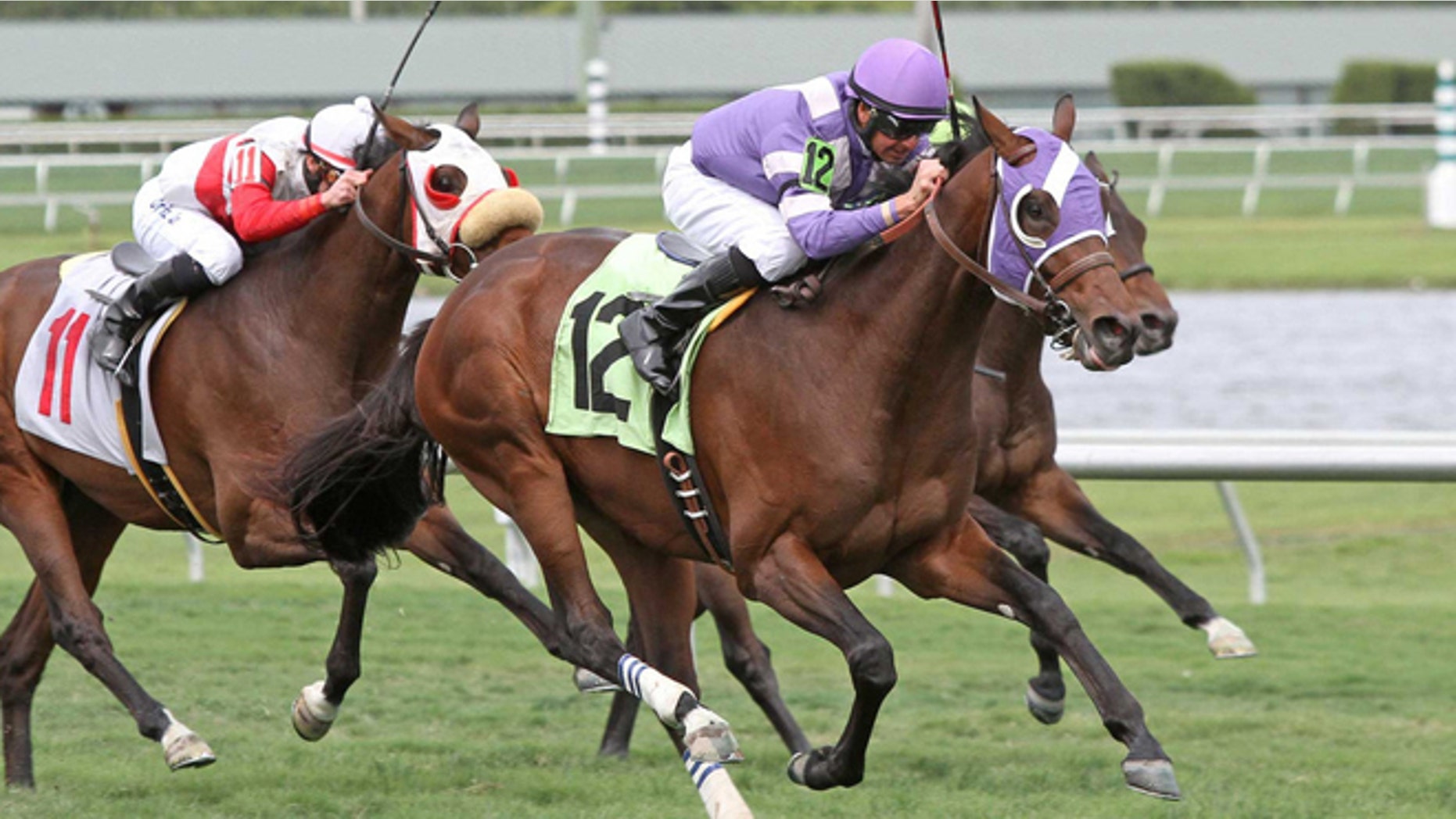 The Kentucky Derby may last only two minutes, but in Louisville, it's a monthlong celebration with more than 70 events, including parties and concerts. Every year more than 100,000 spectators from around the world show up for the race, wearing their colorful hats and sipping bourbon.
If you're not a horse racing aficionado but want to look like you know the ropes, here's a dummy-proof guide to the Kentucky Derby.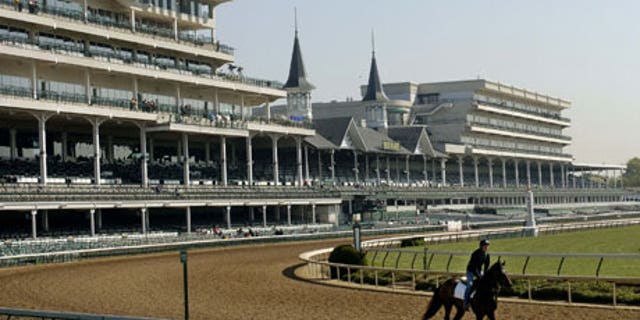 Before the Race
Taste of Derby — Thursday, April 30
This is your chance to mingle with horse racing celebrities while sampling some of the best food in Kentucky. The Taste of Derby brings together award-winning chefs from regional restaurants who prepare everything from seafood to barbecue. Grab a glass of wine, snack on some food, listen to live music and speculate about which horse will take home the trophy.
Longines Kentucky Oaks — Friday, May 1
To get people revved up for the big race on Saturday, Churchill Downs hosts the Kentucky Oaks race the day before the big event. Instead of large male thoroughbreds, this race features 3-year-old thoroughbred fillies (young female horses). Spectators are also encouraged to wear pink in honor of the feminine vibe and as a way to raise awareness for breast and ovarian cancer prevention. More than 100,000 people attend the event, making it one of most popular horse races in American horse-racing society.
Race Day — May 2
On your mark, get set … go! The Kentucky Derby takes place every year on the first Saturday in May and is the culmination of the two-week-long Kentucky Derby festival. The race is known as "The Most Exciting Two Minutes in Sports," and as you watch the powerful thoroughbred's speeding around the track, you'll certainly know why. It is also commonly referred to as the "Run for the Roses." This year there are 20 contenders for the top prize.
Where to Watch
Churchill Downs
Every year, the Kentucky Derby takes place at Churchill Downs. The doors open at 8 a.m., and spectators can start placing their bets at 10 a.m. General admission tickets are available for $55. It's standing room only, but general admission guests can bring in food items, chairs, and blankets. Many love the party atmosphere you get from standing in the infield.
If you can't get tickets to the big show, there are viewing parties all over Louisville, and most bars will be showing the big race. Here are a couple of favorites.
Old Seelbach Bar
This authentically restored, early 1900s bar features an expansive bourbon collection and cocktails made from scratch.
Maker's Mark Bourbon House & Lounge
In addition to the 57-foot-long bar, this lounge also boasts plenty of screens to watch the race. Chances are the bar will be crowded during the derby, so get there early if you want a good seat.
And if you just want to stumble upon something great, 4 Street Live! has a variety of bars and restaurants guaranteed to be showing the race.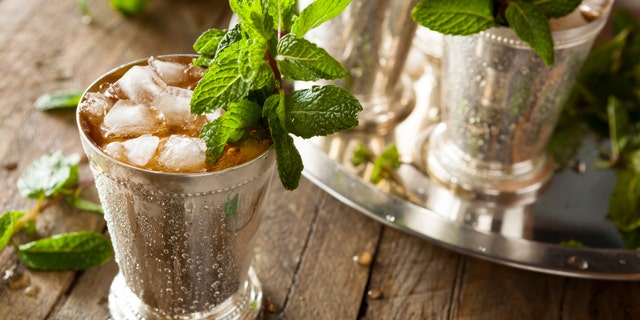 What to Drink
Mint juleps are made with bourbon, mint, and a kick.
It wouldn't be the Kentucky Derby without a mint julep in your hands. For more than 100 years, the bourbon-based drink has been the traditional beverage of Churchill Downs, and during Derby weekend, the venue plans to serve more than 120,000 of the cocktails.
What to wear
This is the one time of year when you can wear a hat like this and not end up on a worst-dressed list.
When it comes to the Kentucky Derby, the bigger your hat, the better. Beyond making the obvious fashion statement, wearing a colorful hat is said to bring good luck. From feathers to ribbon and bows, anything goes.
Ladies usually wear dresses in light colors or pastels. As for the men, they tend to wear seersucker suits or brightly colored pants.
Lingo you should know
Place bet: A wager on a horse to finish first or second.
Show bet: A wager on a horse to finish third of better.
Exacta/perfecta: A wager on two specific horses to cross the finish line in first and second place in exact order.
Bridge jumper: A person who bets an unusually large sum on a single horse. Refers to the fact that if they lose, they may be jumping off the nearest bridge.
Bluegrass dominance: A term acknowledging that 75 percent of Kentucky Derby winners were bred in Kentucky.
Thoroughbred: The horses that run in the Derby. All modern thoroughbreds can trace their pedigrees to three stallions originally brought to England in the 17th and 18th centuries. They are known for their athleticism and agility.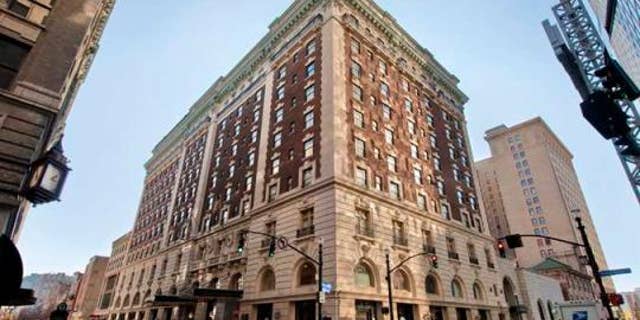 Jockey: The man who rides the horse. The average jockey is 5′4″ and weighs just 112 pounds.
Where to Stay
Seelbach Hilton Louisville
Located in the heart of downtown Louisville, the Seelbach Hilton exudes southern charm. F. Scott Fitzgerald used the location as a backdrop for Tom and Daisy Buchanan's wedding in the Great Gatsby, and the Old Seelbach Bar has some of the best bourbon in town. On Derby day there will surely be some colorful characters in the hotel lobby.
Galt House Hotel
Not only is Galt House the oldest hotel in Louisville, it also has beautiful waterfront views. If you're looking for a place to watch the Mayweather vs. Pacquiao fight, the hotel is hosting a watch party.