New study ranks airlines based on different traveler types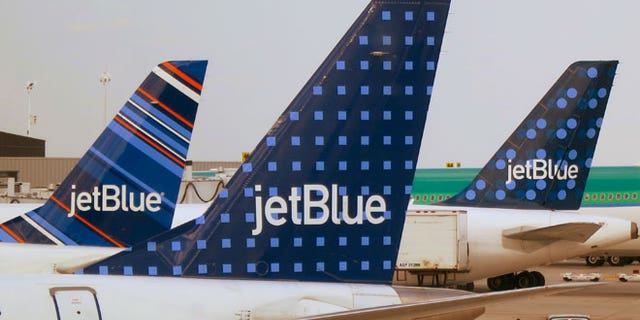 When it comes to air travel, discomfort--at least in certain classes -- can be expected. From shrinking seats to surprise fees, airlines don't always make it easy.
But just how does your favorite airline stack up when it comes to the competition?
A new survey from Hopper has analyzed the value passengers are getting for their ticket price and compared the results to come up with the best and worst airlines for different types of travelers. Based on factors like seat size and pitch, customer satisfaction surveys, various airline fees and ticket prices, the research team was able to rank airlines based on different criteria.
For example, if you like a roomier seat, US Airways, Frontier, and American offer the widest seat width at 18 inches.
But if you tend to over pack, try JetBlue, which has the lowest fees for checking two bags. The airline also has the highest customer satisfaction per ticket price and the largest seat area and pitch on the top five domestic routes. All these factors combined make the airline a great choice for standard, service focused, and comfort focused travelers, according to Hopper.
If you're looking for a great deal, the survey found Spirit to be cheapest U.S. airline when no additional fees for services are included.
But the survey summary notes that just because the base fare seems cheap, add-ons like Wi-Fi, checked luggage, snacks and extra room options can have a significant effect on your final cost.
The full study details how airlines rank when it comes to specifics but this chart showcases the best and worst options for different types of travelers.
| | | |
| --- | --- | --- |
| Traveler Type | Best Airlines | Worst Airlines |
| Budget | Spirit, Frontier | Delta, Alaska |
| Standard | JetBlue, Virgin America | Delta, Alaska |
| Customer Service Focused | JetBlue, Virgin America | United, Alaska |
| Comfort Focused | JetBlue, AirTran | Spirit, Alaska |
Table 1: Best and Worst Airlines by Traveler Type (Note: Standard Traveler includes carry-on, two checked bags and seat selection)