Las Vegas Strip to have new feature to protect pedestrians after recent terror attacks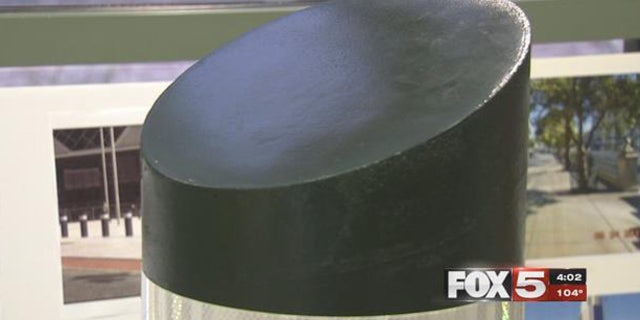 NEWYou can now listen to Fox News articles!
The famed Las Vegas Strip will soon have a new addition with the goal of keeping the millions of tourists safe in light of recent terror attack wheres vehicles were used.
The Clark County Commissioners on Tuesday told their staff to start taking bids of the installation of hundreds of bollards on the sidewalk of Las Vegas Boulevard, FOX 5 reported.
Officials so far have identified six key areas on the strip that are highly crowded, and don't have any separation between the street and the pedestrian walkway.
Las Vegas Metro Police said terror groups have printed documents and advertised using cars as weapons of mass destruction.
"In the last 12 months, there have been a total of eight incidents around the world," Assistant Sheriff Todd Fasulo said Tuesday. "All have used vehicles."
The 700 steel posts will be strong enough to stop a flatbed truck traveling at 55 mph, and could be completed as soon as December, the Las Vegas Review-Journal reported.
"This one is really a matter of life or death," Clark County Commission Chairman Steve Sisolak said Tuesday. "We're going to have an event, whether it's a medical episode or a DUI, where a car could get up onto that sidewalk."
Read more from FOX 5 Las Vegas.
Read more from the Las Vegas Review-Journal.