Is this the world's ugliest Christmas tree?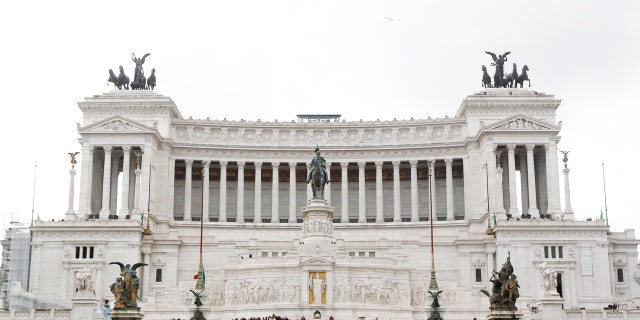 NEWYou can now listen to Fox News articles!
Every holiday season, cities around the world put up towering Christmas trees to illuminate their plazas, line main streets with festive lights, and even set up ice skating rinks to welcome the winter.
But Rome is getting flak from residents for not being festive enough—especially with its Christmas tree in the Piazza Venezia.
Some are calling Rome's Christmas tree "the ugliest in the world," according to The Local Italy.
"It's just like the rest of the city—full of holes and covered in rubbish," one resident replied to the Rome's official Christmas post on Facebook.
More From Travel + Leisure
Last week, Roman mayor Virginia Raggi presided over the annual tree-lighting ceremony. She asked children to help her count down from 10 for the lighting of the tree but when they reached one, the lights were met with silence. No one was impressed.
Now residents are complaining about the 65-foot tree and its lack of a star topper.
"It would have been better not to have anything at all, it's so ugly!" one Facebook user commented. "And they wonder why tourists choose other cities."
However, others are defending the tree, saying that it's hypocritical to target the tree while complaining about the commercialization of Christmas. Others applauded the city's effort to reduce expenses as both the tree and its lights were donated.
Visitors to Rome who are looking for an over-the-top Christmas display can head to Vatican City, where an 80-foot-tall fir tree and nativity scene are on display in St. Peter's Square.