Irish café bans 'loud' Americans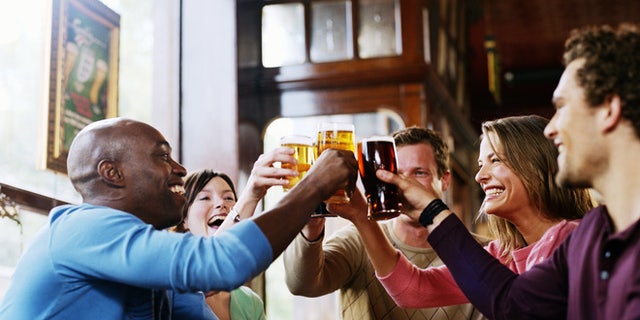 So much for the friendly Irish.
An Irish pub in Waterville, Ireland is being criticized for a sign on its door reading, "No Bus/Coach tours or loud American's (sic). Thank you."
Last month, Twitter used Maurice Campbell tweeted a picture of the sign he said was hanging in the window of Peter's Place Café --which is in County Kerry, home to the famous tourist route, Ring of Kerry.
Campbell, who is from Northern Ireland, says the sign is in poor taste.
"I thought it was out of order. It seemed nasty," Campbell told CNBC. "It's in an area that's very dependent on tourism."
FoxNews.com reached out Peter's Place Café for comment but so far have not heard back.
The Waterville Business Association has responded to the incident, claiming that the sign in Peter's place "in no way represents the views of the Waterville business community as a whole," according to Radio Kerry.
Ireland welcomed more than 930,000 travelers from the U.S. in 2013, up from 778,000 in 2010, according to a report compiled by Tourism Ireland. American tourists are just second behind visitors from neighboring Britain.
Some Twitter users in the area expressed shock about the sign.
Campbell, speaking to CNBC, said that U.S. visitors should keep coming to Waterville.
"We want as many Americans to come visit and spend their dollars," he said.