How to maximize your animal viewing on an Alaskan cruise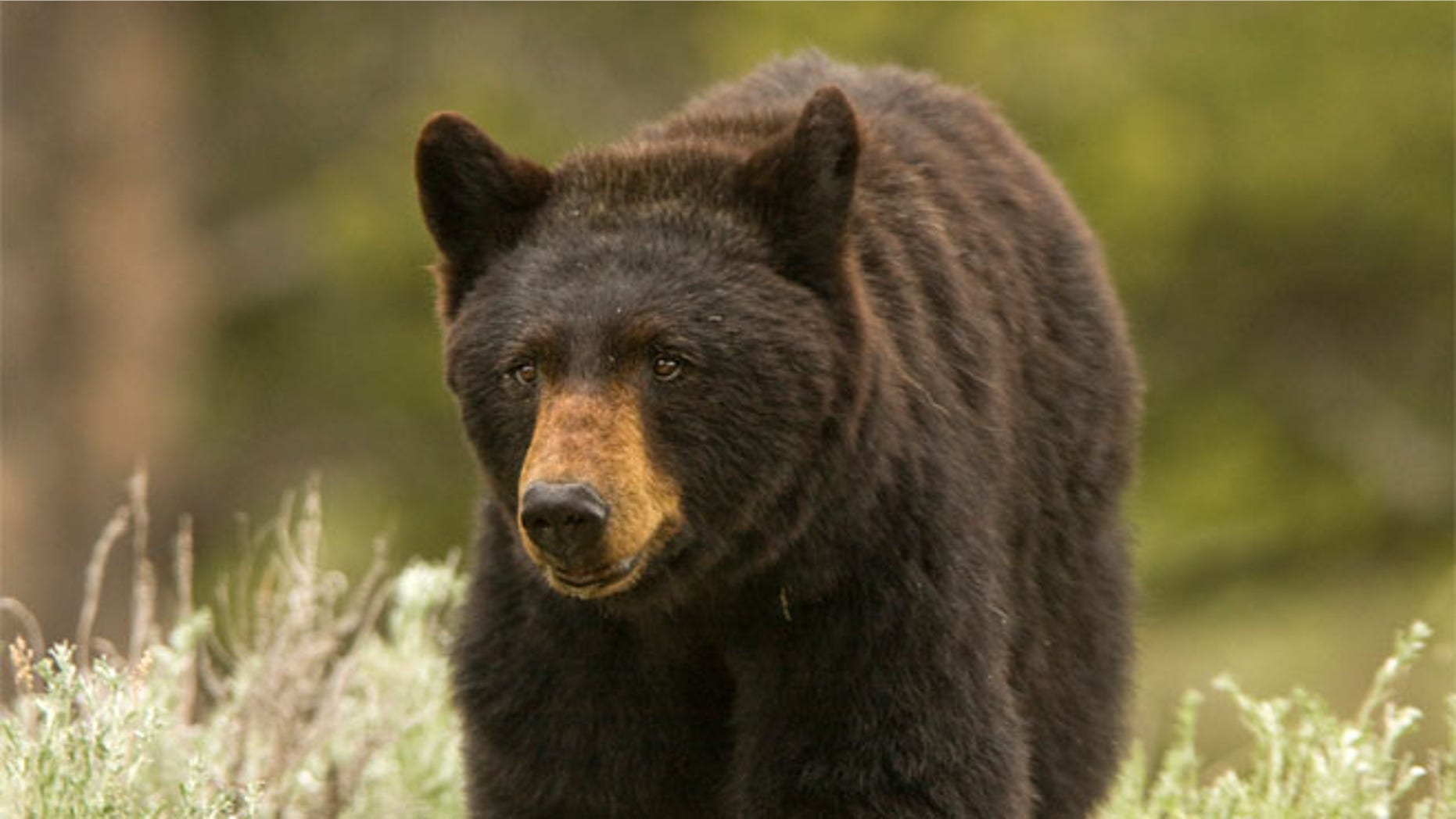 Even vacations have goals: On a Caribbean cruise, you want to see beaches. On a European cruise, you want to see museums and historic sites.
Those are easy goals to achieve. But many travelers booking their first Alaskan cruise want to see wildlife, and they wonder how hard it is to ensure they will. After all, beaches, museums and ruins stay put, but whales and bears tend to move around.
So how hard is it? According to cruise experts, it isn't hard at all.
"If you were to actively try to not see wildlife, you would have to work at it," said Gary Smith, owner of a CruiseOne travel agency franchise in Eugene, Ore. Smith specializes in cruises, and particularly in Alaska.
"Even if you didn't book any excursions or only booked ones like salmon bakes, you would have to not look out your window, to not sit on your balcony," he said. "Most likely you will see something."
Still, he said, making smart decisions will ensure that you get the most out of your trip.
"I have done this trip many different ways, and I always saw something. But most of the animals have been chased away from large population centers. You're never going to find a bear walking down the street in Juneau."
Over his more than 10 years as an agent, Smith has developed some strategies to make sure his customers see the most animals on an Alaskan cruise.
Choose a small ship.
The big ships have all the amenities – casinos, large spas, massive gyms, multiple specialty restaurants and large-production stage shows – but they don't necessarily offer the best trips for spotting the most animals.
"If you really want the max wildlife, the small ship is the way to go," Smith said.
"Most of them carry Zodiacs (small inflatable boats), and they go out to the islands, which are unspoiled. A small ship doesn't have a tight schedule, so they can follow the wildlife and cut the engines."
Carolyn Spencer Brown, editor in chief Cruisecritic.com, agrees.
"If getting seriously up close with wildlife is what's drawing you to Alaska in the first place, consider an expedition cruise on a small ship line, where the focus, every day, is on getting out into nature in small groups," she said.
Choose a large ship, but book the high-end shore excursions.
Some cruisers want the amenities of a big ship, and you can have them without giving up the access that a small ship provides, if you make some smart decisions.
"You can have an intense wildlife experience if you allocate funds to do what you want to do," Smith said. "Take the money you save on a big ship and use it on high-end shore excursions. I think it's a valid strategy.
"You can go out in Juneau or elsewhere and do a bear watch, and they will take you in a float plane and set you up in a platform overlooking a river that is known to have salmon and bears. There's no guarantee, but it coincides with salmon run season in spring and summer. In that time of year, you can almost walk across the river, it's so thick with salmon."
And even on a big ship, the captain will do his best to help passengers see the wildlife outside the window.
"The big ships keep their schedule, but the ship will slow down and the naturalist will announce that you're passing by, say, a pod of whales," Smith said.
Go into the interior.
"When you go to Denali, the No. 1 thing you want to do is go into the park," said Smith. The National Park Service runs the tours there, and there are two options for shore excursions: a three- to four-hour "Wilderness Explorer" tour and a seven- to eight-hour "Tundra Wilderness Tour." Smith advises taking the second one, but that means you have to book a cruise that offers "Double Denali" – when the ship stays there overnight.
"You go twice as far into the park and you have a better chance of seeing the larger animals," Smith said.
But there's a caveat: "Beware of lines that call it 'Double Denali' but spend the night at the southern edge," he said. Princess has a great view of Denali from their southern edge lodge, but there's not enough time to do the longer tour.
Time your trip carefully.
Every destination has its own peak, low and shoulder seasons. The best (and most expensive) time to cruise in Alaska is in June and July, when kids are out of school and the weather is warmest.
"But while it's a comfortable temperature for us, it's hot for the animals. And the foliage is in bloom, making it harder to see the animals," Smith said.
"I actually like to go during the shoulder seasons – May, August and September. You save money, and it's a better viewing experience. May is birthing season, and there isn't as much foliage; the end of the season is mating season. Foliage is in bloom, but you get a beautiful change of color."
Time your tours well.
"Early morning and late afternoons are the best times," Smith said. "In the middle of the day, it's warm for the animals, and they're not as active."
This is more important if you are setting off on your own, or booking a tour directly through an operator or private guide rather than through the cruise line.
"The (cruise line sponsored) excursions usually run at the best time," Smith said. "The high end ones start in the morning, or late afternoon, and they're going to take you to where the animals are. They know that people don't get to see what they pay for, they're not going to be happy."
And when it comes to whale-watching excursions, cruisers have little to worry about.
"The whale watchers all share a network of spotters," Smith said. "That's why most of the whale-watching excursions actually guarantee you'll see a whale. All the companies talk to each other. They're very collegiate that way."
Book the right tours in the right ports.
It's important to know which port is the best place to see specific animals.
"Juneau is the best place to see Humpback whales," Smith said. "They're usually solitary animals, but they do this thing called 'bubble net fishing' there. They swim around in a circle and herd all the krill and fish, and then one dives in the middle and sucks down all the fish. And they take turns. That is worth seeing, and it happens in the middle of the summer in Juneau."
But if you want to see orcas, Smith said Victoria has a resident pod that lives there. They don't migrate, so that's always your best port for orca sightings.
If you want to fish, rather than photograph, Smith recommends deep sea fishing in Ketchikan. And at the end of the tour, a fishing excursion comes with its own souvenirs.
"They'll package the fish – usually halibut – and ship it home for you," Smith said.
Consider visiting a wildlife preserve.
Birding is popular in Alaska, but it can require time, patience and luck to see some of the state's larger winged residents. So Smith has an alternative to just setting up camp with binoculars for the day.
"There are 40-50 officially designated viewing platforms throughout the state," he said. "Juneau and Sitka have raptor centers, where they rescue the injured, damaged birds and care for them, and these are great opportunities….
"You're up close to them, and it's a zoo-like experience and they're great centers."
For cruisers who want to be sure to see larger mammals, Smith likes the Alaska Wildlife Centers, located in Anchorage or Seward.
"It's a giant preserve, and they have birds, moose, elk, bears, everything. And that's a great way to guarantee you get to see everything, even though it's not in the wild," he says.
In addition, a little research can help you get the most animal sightings out of your trip.
"Alaska.org, the state website, has a section with a list of where to see animals from viewing platforms," Smith said. "A lot of them are not places you can get to on a cruise, but it's a great resource."