Frontier Airlines stops service to Delaware leaving the state without regular airline service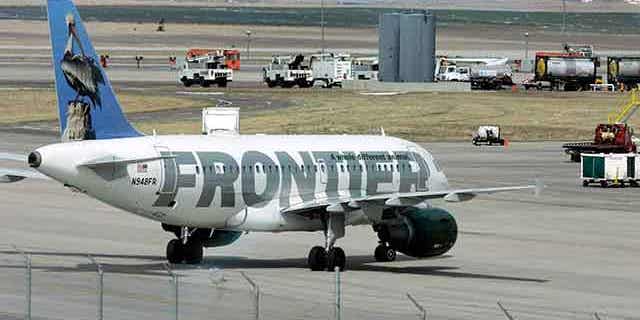 Frontier Airlines has pulled out of Delaware's New Castle Airport, leaving it the only U.S. state without regularly scheduled commercial airline service.
Company spokesman Jim Faulkner says the commercial airline ended two years after it began service there because it just wasn't profitable. He says if market conditions change, Frontier may look at Delaware again in the future.
The carrier had temporarily stopped service in April, initially calling the cutbacks seasonal. In the wake of initial cancellations, several fliers were left with tickets for flight routes they couldn't fly.
"We are disappointed with Frontier's apparent decision not to return to [New Castle] Airport," Stephen Williams, director of airports for the Delaware River & Bay Authority, which operates New Castle Airport, told USA Today. "We want to thank our customers for choosing [New Castle] Airport and we appreciate Frontier's willingness to initiate service at our airport in 2013.
Alan Levin, Delaware's Economic Development Director, told USA Today he was not surprised by the airline's decision to leave the state.
"Truthfully, they did not make a firm commitment to the service," Levin told USA Today. "When you continue to change your offerings, people will lose faith in what is being provided. When I book a ticket, I want to know I'm going to be getting on a plane without the flight being canceled."
In 2013, Frontier first started offering round-trip flights from New Castle to Chicago; Houston; Denver; and Orlando and Tampa, Florida. But after it was acquired by Republic Airways Holdings and transitioned into a low-cost airline, Frontier starting making changes. Late last year, the airline started suspending service to Atlanta, Chicago, Denver and Fort Myers and gradually reduced routes through the rest of year.
But people in Delaware still have a sense of humor about the situation.
"I'm not crying," Beverly Baxter, a Delaware resident who received a refund after a Thanksgiving flight from Denver to New Castle was suspended, told USA Today. "It's become a joke in my family, but none of us will ever fly Frontier again, even if we can get a connecting flight to Philly."
Frontier was the seventh airline to attempt commercial passenger service at the airport since the 1960s. The now-defunct Skybus Airlines served the airport for about a month in 2008 but United, Delta, Shuttle America and Crown Airlines all pulled out in recent decades.
The Associated Press contributed to this report.