China set to build major visitors' complex at Mount Everest base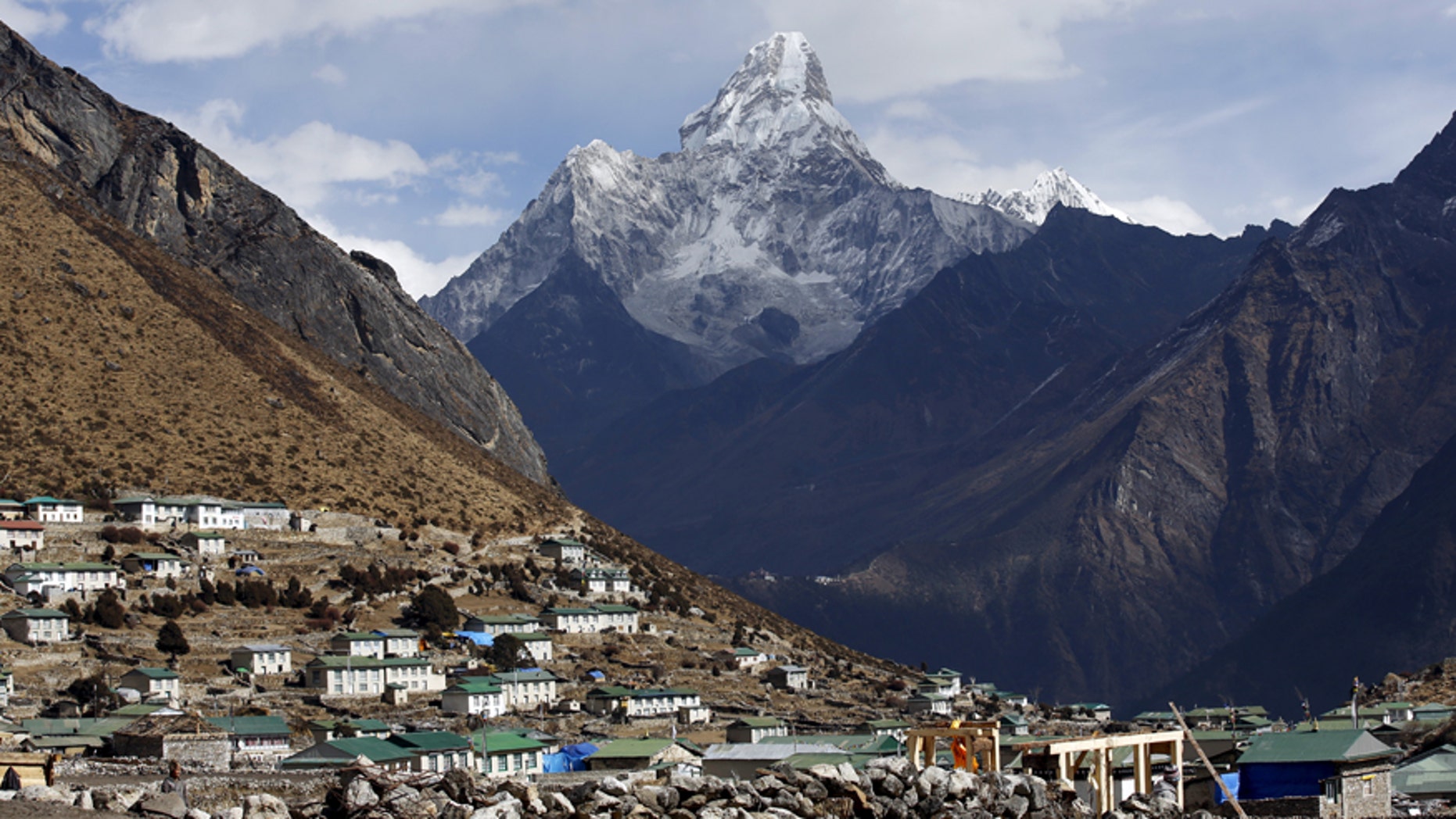 Climbing Mount Everest is at the top—pun intended—of many a thrill seeker's bucket list. And with news that the traditionally difficult to access Tibetan entrance to the world's tallest mountain is about to open up to more visitors, Everest could become an even bigger tourist destination than ever.
While most climbers opt to begin their journeys via Nepal, China is now sinking a considerable amount of money to build up infrastructure in Gangkar, on the Tibetan side of the mountain.
China Today reports that the government has big plans to build a visitors' center complex at the base of Qomolangma, which is the Tibetan name for Mount Everest.
The $14.7 million development will include a museum about mountaineering, a hotel, and a center catering to climbers that will include places to buy supplies, repair equipment, and get basic medical care. Construction will begin in early 2017 with an estimated completion date in 2019. Sources also told the Chinese newspaper that the project will boost the economy and create jobs for Tibetans.
However, China's ambitious new plan for Gangkar is not without its critics. Tibet was formerly an autonomous country but has been part of—some would say occupied by—China since 1951.
Since then, there have been ongoing conflicts in the region, and Tibet's spiritual leader, the Dalai Lama, has been outspoken about Tibetan independence during his life in exile. While some climbers have avoided beginning their Everest ascents in Tibet because of a lack of resources, others have stayed away for political reasons, and it seems that China's development plan will largely focus on getting more Chinese people to come to Mount Everest and get interested in climbing.
The multimillion-dollar Gangkar development project also includes plans for a helipad. While China Daily correctly points out that a helipad will make it easier for helicopters to rescue injured climbers or rescue people in the event of an avalanche or other natural disaster, others worry that the mountain's base camp will soon become an upscale hangout for rich non-climbers.
More from Condé Nast Traveler
The 30 Most Terrifying Places on Earth
The Friendliest and Unfriendliest Cities Around the World
The Best Small Towns in America
The Most Beautiful Travel Destinations of All Time
The Telegraph expressed concern that "Everest's northern Base Camp could well be on the Chinese coach party circuit." The question of who should climb Mount Everest and why has long been central to conversations about the mountain. Jon Krakauer's 1997 bestseller Into Thin Air detailed a disastrous climbing season on Everest that saw many deaths and highlighted how congestion was becoming an issue as wealthy adventurers paid outrageously high sums to have luxurious tents at base camp and Sherpas assigned to carry their supplies.
One of the climbers from that season who came under the most scrutiny was Sandy Pittman, a wealthy New Yorker known for stories of flying friends over to Everest Base Camp to have a catered dinner with her. A massive new infrastructure project at Gangkar might be helpful for climbers, but it could also turn the mountain into a spot for day-trippers and unprepared amateurs.