Billionaire blocks access to California beach, and legal drama ensues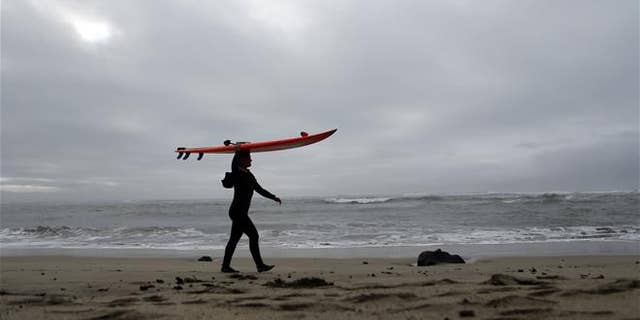 In California, the public essentially has the right to access the portion of the beach that gets wet. But with a great deal of coastal development, how one gets to this public strip of land can be far murkier, as a new lawsuit involving a private property near Half Moon Bay demonstrates.
In 2008, Silicon Valley billionaire Vinod Khosla, who co-founded Sun Microsystems, bought 53 acres of Martins Beach, which sits just south of San Francisco; two years later, he decided to close the gate and paint over the billboard that had directed beachgoers (it's a popular surfing spot) to a for-a-fee parking area the previous owners had set up, reports the Guardian.
In other words, the former owners played nice, and Khosla didn't want to play at all. In his lawsuit filed Sept. 30, Khosla accuses the California Coastal Commission, State Lands Commission, and San Mateo County of unfairly targeting him.
The San Jose Mercury News explains that the latter two bodies informed Khosla that what he did in revoking the beach access fits the Coastal Act's definition of development, which means he needs to apply for a coastal development permit.
Khosla says the agencies are trying "to harass, coerce, and single [him] out" and says they never interfered when the prior owners locked the gate during winter months or private events.
More from Newser
The legal director for the Surfrider Foundation, which has filed its own lawsuit to restore public access to the beach, calls it "almost laughable" that Khosla would claim "state agencies could harass and coerce such a powerful man." (Check out the nation's best beaches.)
This article originally appeared on Newser: Drama After Calif. Billionaire Puts End to Public Beach Access