America's best National Parks: ranked
Which government system protects some of our most prized land, offers affordable recreation and is great for the economy? You guessed it—it's the National Park System.
Some have called it, "the best idea we ever had." Others, like Franklin D. Roosevelt, have said there is nothing more American—and who are we to say otherwise? The parks system has preserved little bits of pre-industrial North America, protected animals and plant species from extinction, and educated the population on everything from glacial geology to water pollution.
We can't stress enough how beneficial National Parks are for the country. But if you need one more reason to love them as much as we do, look no further than their positive effect on the economy.
At a time when it seems that we squander our most important natural resources, we should appreciate our national parks more than ever. The system is one of the few assurances we have that there will always be wilderness land available to the public.
These wilderness havens are among America's best assets, they represent the nation's heritage and appreciation for the outdoors. Each of the 59 parks has qualities worthy of official government preservation (and a visit), but we thought it would be interesting to determine which is the best of the best.
We enlisted the help of three new National Park experts this year to lend their expertise and experience to our rankings.
Mike Oswald is the author of Your Guide to the National Parks: The Complete Guide to All 58 National Parks. He spent two years exploring and photographing each of the parks, almost exclusively from the luxury of his tent and has hiked, paddled and pedaled thousands of miles across America's parks.
QT Luong is a photographer who has captured all of the National Parks with a large format camera. He was also featured in the PBS film The National Parks: America's Best Idea.
John D. Giorgis is the President Emeritus of the National Park Travelers Club, an organization that works to provide networking opportunities for visitors of the National Parks and to expand knowledge and appreciation of the parks.
To compute our rankings, we added their views to the rankings of our existing panelists. We also factored in a couple of crunchy metrics: the biodiversity and range of activities available at each park.
If you think your favorite park should have landed higher on our list—or if you think the ranking is spot on—let us know. Either comment below or tweet at us.
1. Yellowstone National Park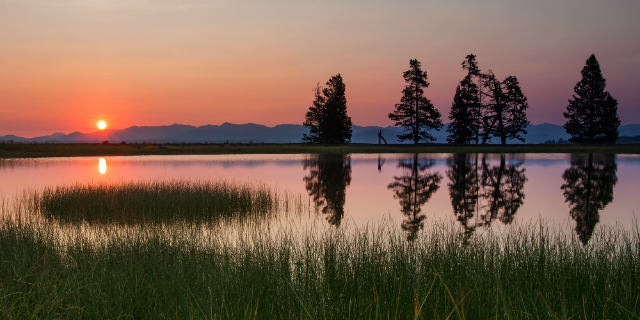 Location: Wyoming
"Yellowstone, the first national park in the world, was designated to protect the majority of the earth's geysers, as well as other thermal wonders that make up an otherworldly landscape. Its vast size includes mountain ranges, lakes, waterfalls and the Grand Canyon of the Yellowstone. It is also the only place in the continental United States where every species of native large mammal, including the last free-ranging bison herd, survives today," says nature photographer QT Luong.
2. Grand Canyon National Park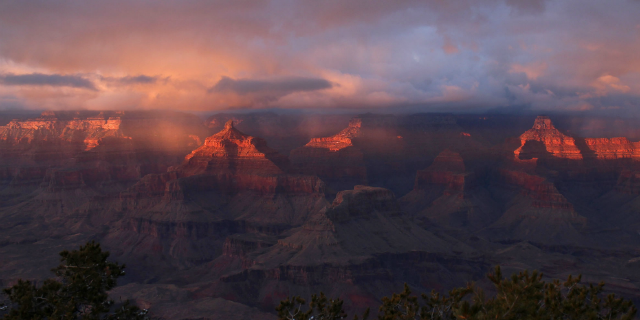 Location: Arizona
"The Grand Canyon is humbling for so many reasons. Its immense size, 18 miles from rim-to-rim at its widest point and one mile deep, leaves many visitors weak in the knees. Another way to weaken your knees is to hike to the canyon's floor. When I day-hiked in-and-out from the North Rim, I was having a conversation with a man I met along the way and I forced him to leave me behind for a bit as I was completely exhausted and needed to rest. Fortunately, I started at dawn and had plenty of time to recuperate. The Colorado River, a ribbon of water only visible from a handful of rim-side viewpoints that carved this masterpiece, is just as breathtaking. (Note: More than 250 people are rescued from the canyon each year, most due to heat exhaustion. Be prepared and understand your limitations.)"
—Mike Oswald
3. Sequoia National Park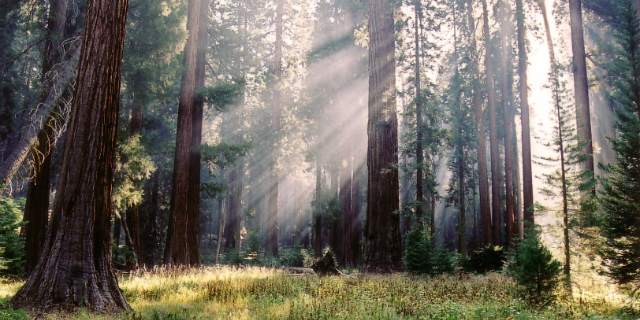 Location: California
"There's a lot here, including exceptional hiking, a pristine backcountry, even a small cave, but I would like to tell you about a tree. If there's one tree you should make a special trip to see, it's General Sherman. (Prometheus, a 4,862 year old bristlecone pine, cut down by a grad student seeking the world's oldest tree, is a close second. Prometheus was found at Great Basin National Park in Nevada and now a cross-section is on display at the park's visitor center.) General Sherman, the 2,200 year old giant sequoia with an estimated volume of more than 52,000 cubic feet (roughly the same volume of 16 blue whales, the world's largest mammal), is the largest tree (by volume) in the world. Each year, General Sherman grows enough new wood to make a 60-foot tall tree of typical proportions."
–Mike Oswald
4. Zion National Park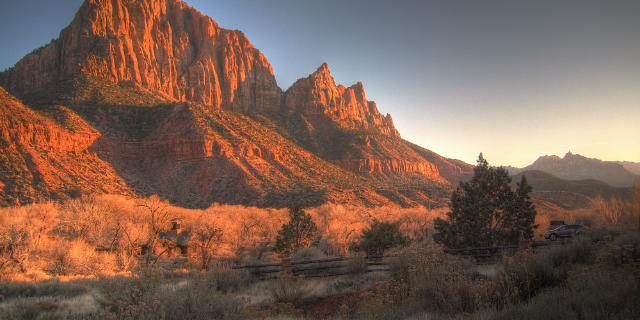 Location: Utah
"Among Utah's national parks, Zion holds the most diversified and easily accessible hiking trails. There's one problem, some of its best hikes—Angel's Landing, Zion Narrows and The Subway—aren't for everyone. Still, Zion Canyon is easily explored thanks to Zion Canyon Drive only being open to park shuttles during peak tourism season," says Oswald. Giorgis adds, "The main valley boasts some of the most iconic hikes in the National Park System in Angel's Landing and The Narrows. If you are looking to escape the crowds though, the hike to Kolob Arch is the perfect day hike."
5. Death Valley National Park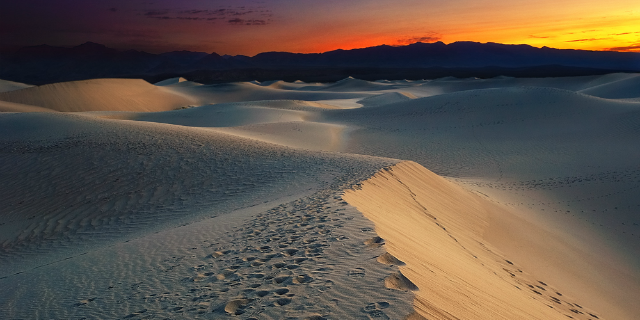 Location: California & Nevada
"In 1917, Death Valley experienced 52 days—43 consecutive—with temperatures over 120°F. In 1929, not a single drop of measureable rain was recorded. During a 40-month period from 1931 through 1934, only 0.64 inches of rain fell. It's the hottest and driest national park in the United States, and for that many visitors despise it. I, on the other hand, love it for its quirkiness. Visit The Racetrack (4x4 or mountain bike required), where rocks, called sailing stones, glide across the playa. There are canyons, sand dunes and craters. On a clear day, from Dante's View you can see Badwater, the lowest point in North America, and Mount Whitney, the tallest peak in the Lower 48. It's hot, but also very cool, and an excellent place for road biking (if you're interested)."
—Mike Oswald
6. Olympic National Park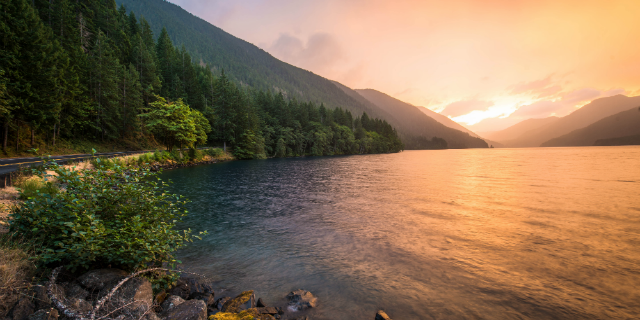 Location: Washington
"Olympic combines three distinct environments: the mountains (heavily glaciated despite modest elevation), a coast laced with sea stacks, and temperate rainforest where every available inch is covered with growth. Hiking in the rainforest I felt immersed in a fantasy-like world straight out of Tolkien."
–QT Luong
7. Acadia National Park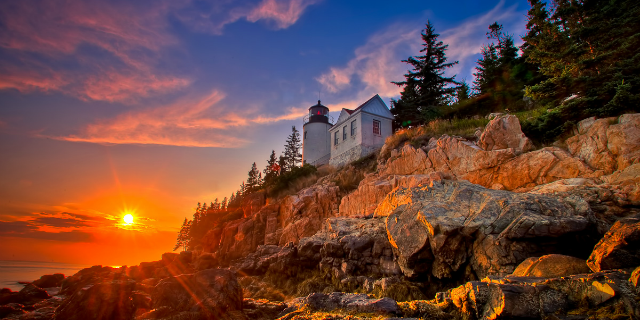 Location: Maine
"Despite modest size and scale, compared to the western parks, I am always delighted by the harmony and diversity of coast, mountains, ponds, and forest, with some of the most beautiful fall foliage on the East Coast, at the intersection of temperate and northern vegetation zones," Luong told us. Giorgis points out, "The old carriage trails are perfect for bicycle riding. Be sure to enjoy a sunset from the top of Cadillac Mountain."
8. Glacier National Park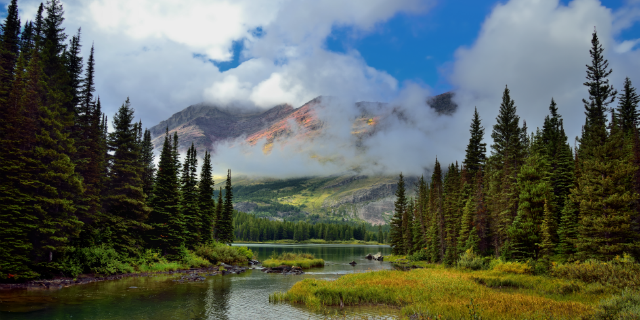 Location: Montana
"I find it difficult to choose between the three rocky mountain parks: Rocky Mountain, Grand Teton, Glacier. Maybe Glacier is the most wild of the three.
The glaciers that carved limestone peaks into steep faces are still present in large numbers, although in diminutive sizes, feeding cascading waterfalls, glistening lakes, and wildflower alpine meadows that together form what is maybe the most beautiful alpine scenery in the country, and certainly the most intact ecosystem. Just a few hundred yards away from a popular trail, mountain goats approached me so closely that I had switch to a wide-angle lens to photograph them."
—QT Long
9. Yosemite National Park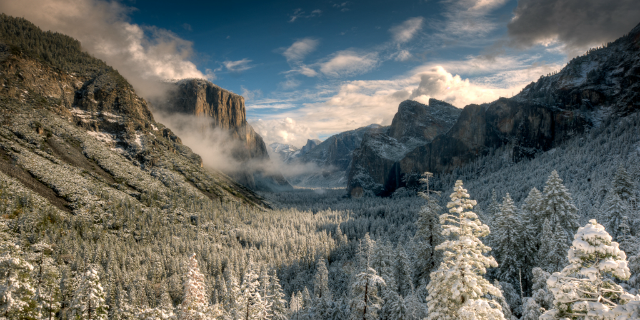 Location: California
"Again, the view of Yosemite Valley from any of the sensational viewpoints is not one you'll soon forget, but it's extremely busy during peak season. For something different, try visiting in winter, when the trail to Vernal Falls won't feel like a Lambeau Field stairwell at the conclusion of a Green Bay Packers game," advises Mike Oswald. Giorgis adds, "Come to scratch the iconic sites of Yosemite Valley off your bucket list. Stay to explore the back-country along the Tioga Pass Road away from all the crowds."
10. Denali National Park & Preserve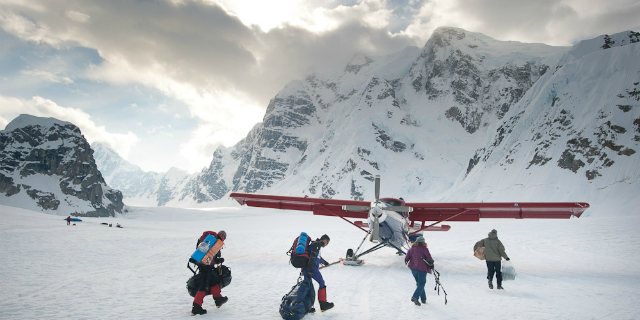 Location: Alaska
"Yes, this Park protects North America's highest peak - but many people don't realize that it was also set aside as a game reserve," says Giorgis. "Today, that means outstanding opportunities for observing wildlife, like herds of caribou on the plains and dall sheep high on the cliffs. Autumn comes early this far up north, visit around Labor Day weekend to see the tundra in reds and golds."
Discover more of the country's best National Parks.
More from The Active Times
15 Crowd-Free National Parks to Visit this Summer
16 Spectacular National Park Campgrounds
Secrets of the National Parks: An Insider's Guide