American Airlines Bankruptcy: Loss for Customers, Win for Sector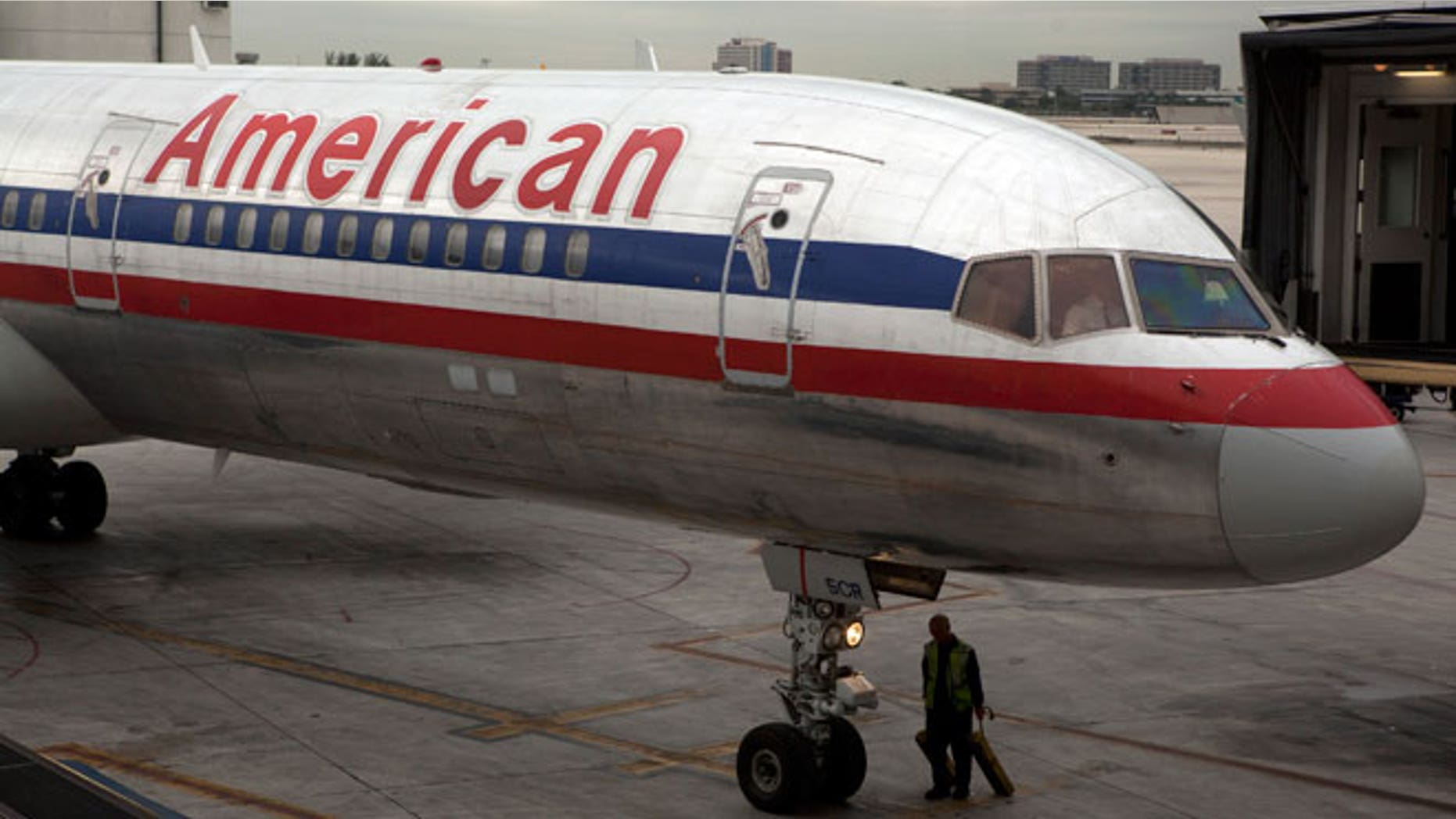 It may not have been a huge surprise that American Airlines' and its parent AMR (NYSE:AMR) filed for bankruptcy today. But for many, it proves just how assaulted the airline industry has become under the pressure of ailing demand and skyrocketing prices.
While the bankruptcy seems like a loss to customers, given further American capacity cuts and a likely increase in overall fares, it is not only a win for AMR rivals, but a necessary evil for the troubled U.S. airline sector, according to investors and industry experts.
AMR on Tuesday was down about 78% to 35 cents, its lowest share prices in its history, while top two rivals, United Continental (NYSE:UAL) and Delta (NYSE:DAL), were up 6% and 5%, respectively.
Becoming the last of the major U.S. airlines to file for Chapter 11 bankruptcy protection, the former powerhouse faces a difficult rode ahead. At the same time, American has the advantage of a template to follow from its peers, which may help ensure a smoother transition.
AMR competitors seem to be the true winners in this predicament. American has had to cut capacity and raise prices recently, and while its peers have also, their revival after the mid-2000 bankruptcies has made them stronger than American.
However, just as bankruptcy protection proved to be a blessing for its rivals, if not a life saver, a similar outcome could also ring true for AMR, meaning it could cut costs so severely that it arises even stronger.
American Airlines CEO Gerard Arpey, who announced today he was retiring and being replaced by Tom Horton, told employees in a memo this morning that AMR will emerge from bankruptcy "as a more efficient, more competitive, and stronger company."
"American is saying, 'we want to fix things and come out stronger without reducing capacity too much,'" said Daniel Gross, Yahoo! finance economics editor. However, he noted it is "pretty rare" for a company to emerge from Chapter 11 the exact same size.
Nevertheless, the bankruptcy won't necessarily scare away passengers, and it has the potential to make AMR stronger than it has been in a long time, potentially with a new fleet, more up-to-date policies, and renewed labor contracts that will help alleviate some operating costs while boosting synergies and its appeal for a possible merger.
American Will Maintain Operations...For Now
The company promises its $4.1 billion in unrestricted cash and short-term investments will make sure the "supply of goods and services" is uninterrupted during proceedings.
Both American Airlines and American Eagle will be expected to continue operating normal flight schedules, and other operations like reservations, customer services and special programs will run as usual throughout the proceedings, AMR said.
"They've got a big war chest to do that but are losing money, so they're going to want to skinny down as rapidly as possible," said bankruptcy veteran David Levine, a founding partner of Levine Kellogg Lehman Schneider and Grossman.
Levine noted that the company's immediate task is to stabilize operations and "reassure the flying public."
It will also have to seek court approval right away to continue honoring certain pre-bankruptcy obligations, including its frequent flyer program, agreements with other airlines and fuel contracts.
Given its cash load, the airline will not have to significantly cut capacity just yet, meaning operations will likely continue to run near normal for the time being. Of course, that will most likely change once the company gets into new negotiations with unions and receives court approval to sell off unprofitable planes and leases.
As ratings agency Fitch notes, the restructuring will "inevitably involve significant fleet changes and additional pruning of unprofitable capacity across the American and American Eagle networks."
AMR will likely have to focus on the need to dramatically downsize its fleet of expensive MD80 narrowbody aircraft, which have contributed to the carrier's large cost disadvantage in recent years, Fitch said.
The Ripple Effect 
There's no stopping a broader fear from creeping over potential customers, and that could send consumers elsewhere for flying services and ultimately hit its revenue.
"Whether it's fair or not, people start to ask questions about (things like) security and safety," Levine said. "It is going to want to get out of bankruptcy as quickly as possible, because competitors will try to make hay of the fact that [it's] in Chapter 11."
The bankruptcy will end up being "a net negative" for consumers, since it may force prices even higher than they already are, and lead to the elimination of some unprofitable routes, Gross said.
At the same time, the bankruptcy may be a necessary sacrifice that could ultimately help boost the troubled airline sector in the U.S.
Fitch Ratings said on Tuesday that the bankruptcy opens "yet another window for structure change" in the U.S. industry, noting it expects the turnaround to drive additional cuts in capacity, while boosting revenue fundamentals for AMR's rivals.
It's likely that the third biggest U.S. airline by available seat miles will not be able to avoid material capacity reductions in 2012 and beyond, Fitch said, which will have a "meaningful positive effect" on industry yields heading into next year.