Airline Satisfaction Improves, But Consumers Dread Fees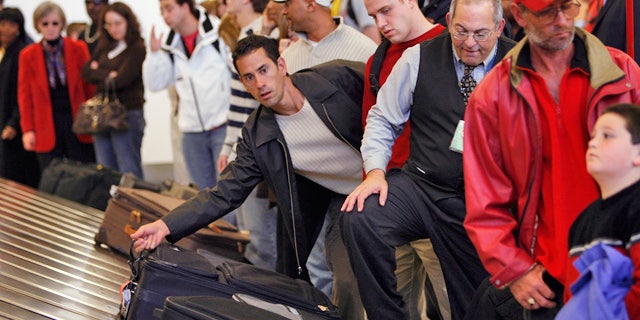 Consumers have expressed improved satisfaction with airlines for the second consecutive year, but higher costs and fees continue to be a huge deterrence.
With skyrocketing oil costs pushing airlines to raise fees and cut capacity, many airlines have been unable to return to pre-recessionary satisfaction levels, according to the J.D. Power and Associates 2011 North America Airline Satisfaction Study released Wednesday.
Customer satisfaction hit a five year high among the airlines with the cheapest costs, but slumped slightly among traditional carriers due to costs and fees. Only Air Canada and Southwest Airlines (NYSE:LUV) improved in the cost and fees factor from 2010.
As oil costs continue to weigh on airlines bottom lines, companies have been forced to raise fees for services that used to be free, such as checked bags and food.
Among the traditional network carriers, Alaska Airlines (NYSE:ALK) was viewed the best by consumers for a fourth consecutive year. Next were Air Canada and Continental Airlines, which recently merged with United Airlines to become United Continental (NYSE:UAL).
JetBlue (NASDAQ:JBLU) once again ranked the highest among the low-cost carriers, while Southwest was second.
Meanwhile, consumers have become more acclimated to automated check-ins, according to the survey, and they now appear more satisfied with the "convenience and speed that technology has enabled," according to Stuart Greif, vice president and general manager of the global travel and hospitality practice at J.D. Power and Associates.
The automated check-ins have also helped airlines reduce costs and achieve greater efficiencies, he said.