11 sites that are distinctly American
What makes America so amazing?
Freedom, innovation, beauty and bravery are just a few of the things that embody the spirit of America as we celebrate the Fourth of July.
Here's a look at 11 sites across the U.S. that are amazingly beautiful and distinctly American.
1. National Mall, Washington, D.C.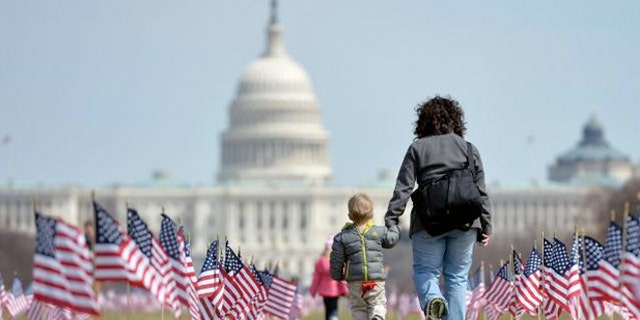 You can't celebrate America's greatness without visiting the nation's capital and seeing democracy in action. In addition to touring the Capitol, the White House and the Supreme Court, be sure to stroll through the National Mall to remember the men and women who have guided our country. Key stops along the 2-mile stretch include the Lincoln Memorial, Washington Monument, Jefferson Memorial, Vietnam Veterans Memorial, World War II Memorial and Martin Luther King Jr. Memorial – and they're all free. While you can usually see them all in a day or two, consider renting a bike or a Segway to make getting around a bit easier. If your feet can handle it, stop by the Smithsonian Institution's National Air and Space Museum and National Museum of the American Indian.
2. Grand Canyon, Arizona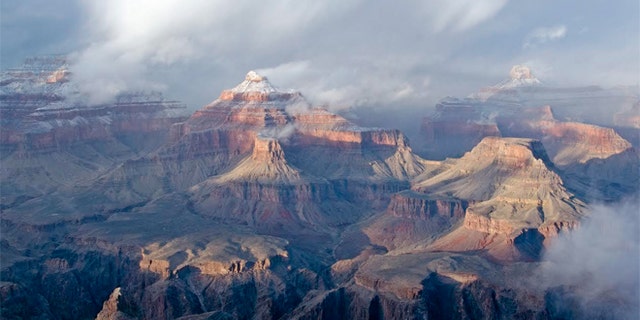 A visit to any of our 407 national parks is a great way to cherish America the Beautiful, but the site on nearly every American's bucket list is the iconic Grand Canyon. More than 5 million people come every year to see this 1-mile-deep, 215-mile-long canyon. The 5- to 6-million-year-old canyon is vast and beautiful, and it can be viewed by car, on foot, atop a mule or even on a raft along the Colorado River, which runs right through it. There are many attractions in addition to the canyon, including the Desert View Watchtower, several visitor centers, Yavapai Museum of Geology and Grand Canyon Village.
3. Pikes Peak, Colorado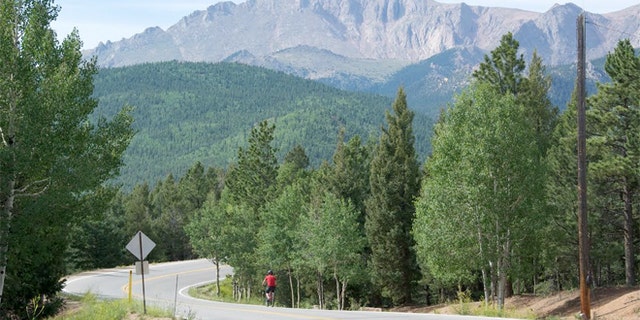 Without a spirit of exploration, there would be no America as we know it, and Pikes Peak – "America's Mountain" – is a symbol of that spirit. More than two centuries ago, President Thomas Jefferson dispatched Zebulon Montgomery Pike to determine the borders of the 1803 Louisiana Purchase. Pike tried to climb the 14,115-foot peak in 1806, but he was thwarted by a blizzard. Half a century later, gold-seekers heading west adopted "Pikes Peak or Bust" as their slogan. This purple mountain majesty also inspired Katharine Lee Bates to write the poem that became "America the Beautiful." You can reach the top of the peak and enjoy the sweeping Rocky mountain scenery by car, by hiking the Barr Trail or by taking the highest cog railway in the world.
4. Ellis Island, New York City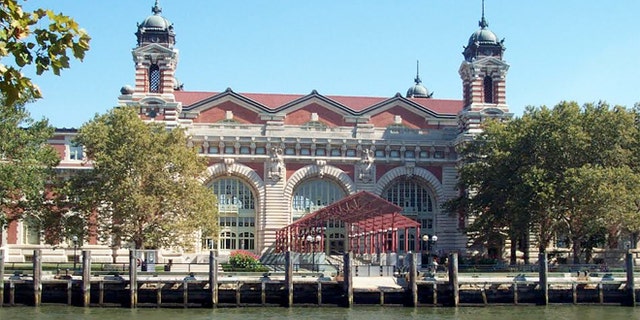 America is a melting pot of people from countless countries and cultures, and no place represents their quest for a better life than Ellis Island, which received 12 million immigrants in the late 1800s to early 1900s. The island, part of the Statue of Liberty Park and Monument at the mouth of New York Harbor, offers visitors a ranger-guided tour of its halls, three floors of exhibits, an award-winning documentary and an opportunity to search the Ship Manifest for family members. Be sure to visit Lady Liberty herself during your visit, too.
5. Antietam National Battlefield, Antietam, Md.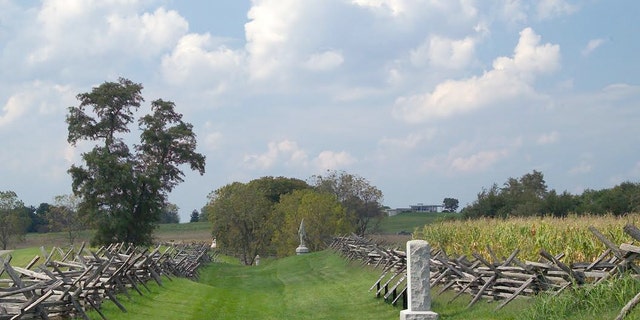 Wars have been fought in the name of freedom, and plenty of blood has been spilled along the way. At Antietam National Battlefield you can visit the ghosts of America's past and step onto the land where so many men fought and died for our country. Twenty-three thousand men, including six generals, died at Antietam on Sept. 17, 1862, in a key Civil War battle that led to Abraham Lincoln's issuance of the preliminary Emancipation Proclamation. Now it's one of the best preserved battlefields in the U.S. Join a park ranger for a battlefield talk; take a self-guided 8½-mile auto tour; and explore the visitor's center exhibits, cemetery and church.
6. One World Trade Center & 9/11 Memorial Museum, New York City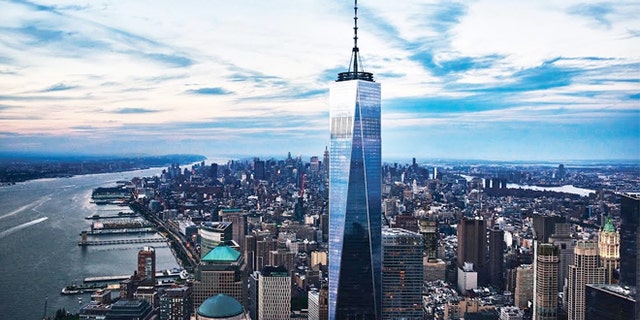 The terror attacks of September 11, 2001, brought the nation together and renewed a spark of patriotism across the land. Honor the memory of the nearly 3,000 people who died that day with a visit to the 9/11 Memorial Museum. Stand in silence in front of the beautiful waterfalls and reflecting pools set within the footprints of the original Twin Towers, and see the callery pear tree that survived the attacks. While there, ride to the top of One World Trade Center, the tallest building in the Western hemisphere, which sits on the site of the former World Trade Center. The One World Observatory on the 100th floor gives visitors an amazing view of the New York skyline.
7. Wright Brothers Memorial, Kill Devil Hills, N.C.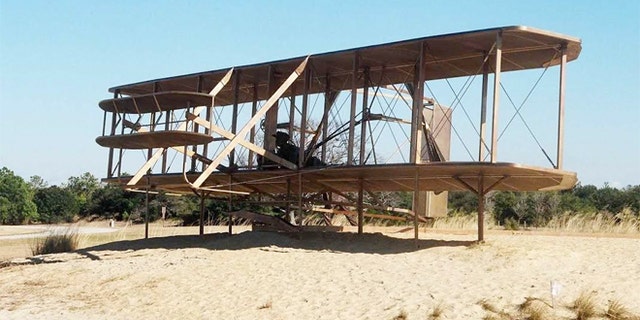 Innovation is a large part of America's history, and one of the greatest examples of that spirit is the accomplishment of Orville and Wilbur Wright, who built and flew aboard the world's first airplane. The Wright Brothers Memorial, on the site where the pair first achieved a successful flight in 1903, is now a national park where you can see what camp life was like in their time and view a reproduction of their plane.
8. Lexington, North Carolina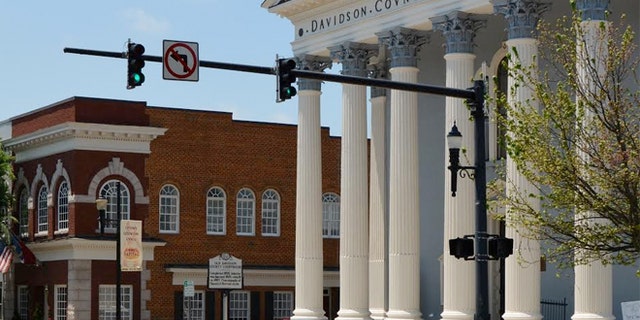 Small towns portray how communities evolved in America, and Lexington is a fine example. Once filled with cotton and textile mills, it was one of the nation's largest furniture producers in the 1970s and '80s. Today, even amid a nationwide industrial decline, the town continues to hold on to its roots. The Uptown District is lined with independent shops, including the Conrad & Hinkle grocery store, which has been in business since 1919, and Lanier Hardware, which boasts an inventory of more than 100,000 items and has been open for 70 years. Lexington is best known as the Barbecue Capital of the World, with a barbecue restaurant for every 1,000 people. It hosts a barbecue festival each October that attracts 200,000 people.
9. Wrigley Field, Chicago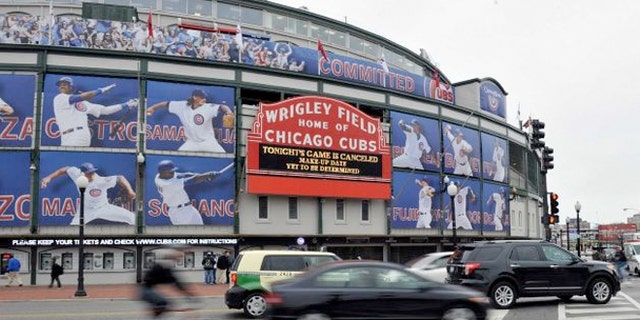 Americans love baseball, and a visit to one of the country's classic baseball stadiums will spark a craving for a hot dog and the good-old red, white and blue. Wrigley Field, home of the Chicago Cubs, recently underwent a makeover, but it preserved most of what has made it an icon. Built in 1914, it is the second oldest ballpark in the Major Leagues (Boston's Fenway Park was built in 1912). The original scoreboard, built in 1937, still remains despite the modernization. If there's no game scheduled on the day you visit, you can still take a tour. It lasts 75-90 minutes and costs $75 per person.
10. USS Arizona Memorial, Honolulu, Hawaii
The Dec. 7, 1941, attack on Pearl Harbor, the day of infamy on which more than 2,400 Americans were killed in a surprise attack by Japan, led to America's entry into World War II. The USS Arizona Memorial sits above the sunken battleship, which is the resting place of 1,102 of the 1,177 sailors who were aboard it that day and whose names are engraved on a marble wall. Tour the exhibits, view a documentary and visit the nearby USS Oklahoma Memorial and Battleship Missouri Memorial.
11. Walt Disney World, Orlando, Fla.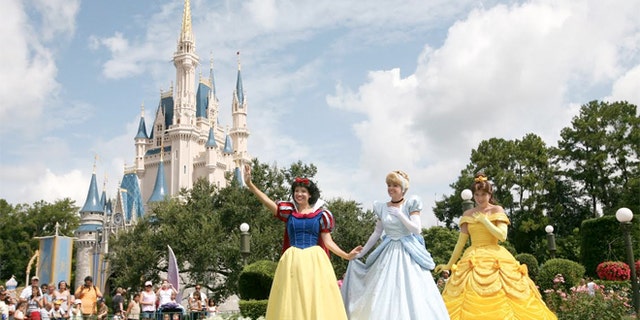 If you want to see American innovation in the world of fun, don't miss Walt Disney World. Walt Disney was an entertainment visionary who introduced many firsts in the theme park world, including the single entrance, a vehicle ride system that moved people through attractions and audio-animatronic figures that moved and talked. This 40-square-mile entertainment complex, with four theme parks, two water parks and 36 resorts, has captured the hearts not only of children, but also of adults who grew up watching Disney movies and can't wait for their turn on Space Mountain, the Twilight Zone Tower of Terror and Spaceship Earth.