The Galaxy S7 Active has the battery all smartphones need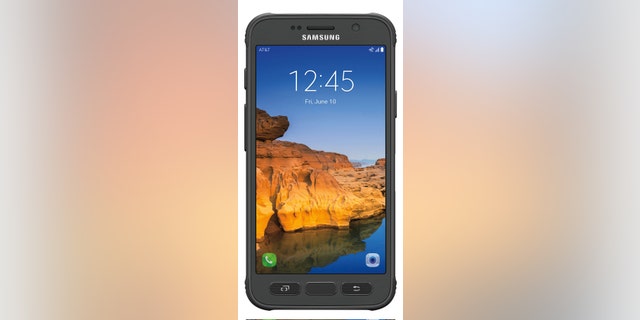 By this point, the recipe for Samsung to make the Galaxy S[x] Active is pretty simple: take this year's flagship Galaxy Swhatever, add some physical buttons, a rubber exterior, some waterproofing, and then sell it to Jeep owners.
With the Galaxy S7 Active, things are mostly the same. But Samsung's added a 4,000mAh battery, which should get you through the toughest day of gentle offroading.
DON'T MISS: Mark Zuckerberg's social media has been hacked, because no one is safe
This year's S7 Active is an AT&T exclusive, because apparently it's 2007 again and there are carrier exclusives. If you choose to sell your soul for a 24-month contract, you'll be paying about $795 for the phone when it's all said and done.
That's a lot of money for a smartphone, but the S7 Active is an impressive pony with many tricks. It has the same internals as the regular S7: quad HD 5.1-inch screen, Snapdragon 820 processor, 4GB of RAM, 32GB of (expandable) storage, fingerprint reader built into the home button, and three physical buttons on the front in total. Oh, and of course, it's waterproof for everyone but scuba divers.
Looks-wise, it's basically a bigger and more rubbery Galaxy S7. It's a little on the chunky side for a 5-inch phone, but considering you won't have to add a case, it probably works out even.
Whether it's worth the size and price over the Galaxy S7 is a different question. The Active version made more sense last year, when the Galaxy S6 wasn't waterproof. This year's Galaxy S7 is water-resistant to begin with, so the S7 Active is really adding two things: drop protection, and a bigger battery.
You can add the drop protection with a case, so what it really boils down to is the 4,000mAh battery inside. That should easily see you through a day of the hardest use, and two days if you're careful about it. For people who find themselves off-grid frequently (or are just really bad at remembering chargers), it could be a worthwhile upgrade.