Secret Service pays a visit to Obama Twitter troll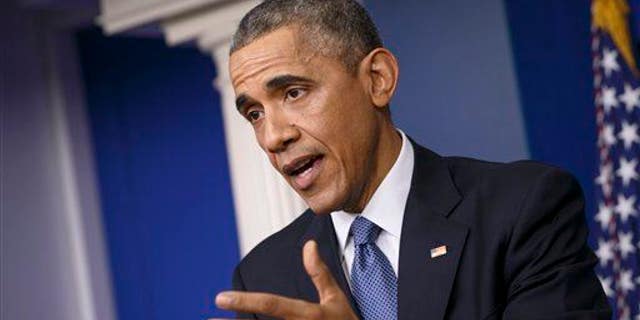 The White House says it's "pleased with the early response" to President Obama's new Twitter account, which has crushed a record and received plenty of adoring messages.
But it's the hateful, racist posts that are getting attention, including from the Secret Service. New York Times reports users have called Obama racial slurs and "monkey," while others have told him to kill himself.
In one post now removed, @jeffgully49 shared a doctored image of Obama's campaign poster showing the president with a broken neck and his head in a noose.
Rather than his slogan "Hope," the poster read "Rope." The Times reports that in another post, account owner Jeff Gullickson of Minneapolis said the Secret Service—whose "Internet Threat Desk" monitors all such communications—had paid him a visit.
The paper shares research company Topsy's count of one unspecified slur as being directed at President Obama at least 150 times on Monday, the day of Obama's first tweet.
The Washington Post reports it took just 10 minutes for a racist tweet to be directed at @POTUS. And then there's the vulgar content. Obama tweeted this very tame sentiment on Wednesday: "An honor to address the Coast Guard Class of 2015. Confident they'll help us meet big challenges like climate change." It was met with plenty of unprintable replies.
Gawker on Monday pointed out that every tweet Obama gets, including, say, "spank me daddy," will enter the official White House archives under the Presidential Records Act.
(Obama also had a racist problem on Google Maps.)
This article originally appeared on Newser: Secret Service Visits Obama Twitter Troll
More From Newser