Scientists create wood-based Cellufoam, tout possible Styrofoam replacement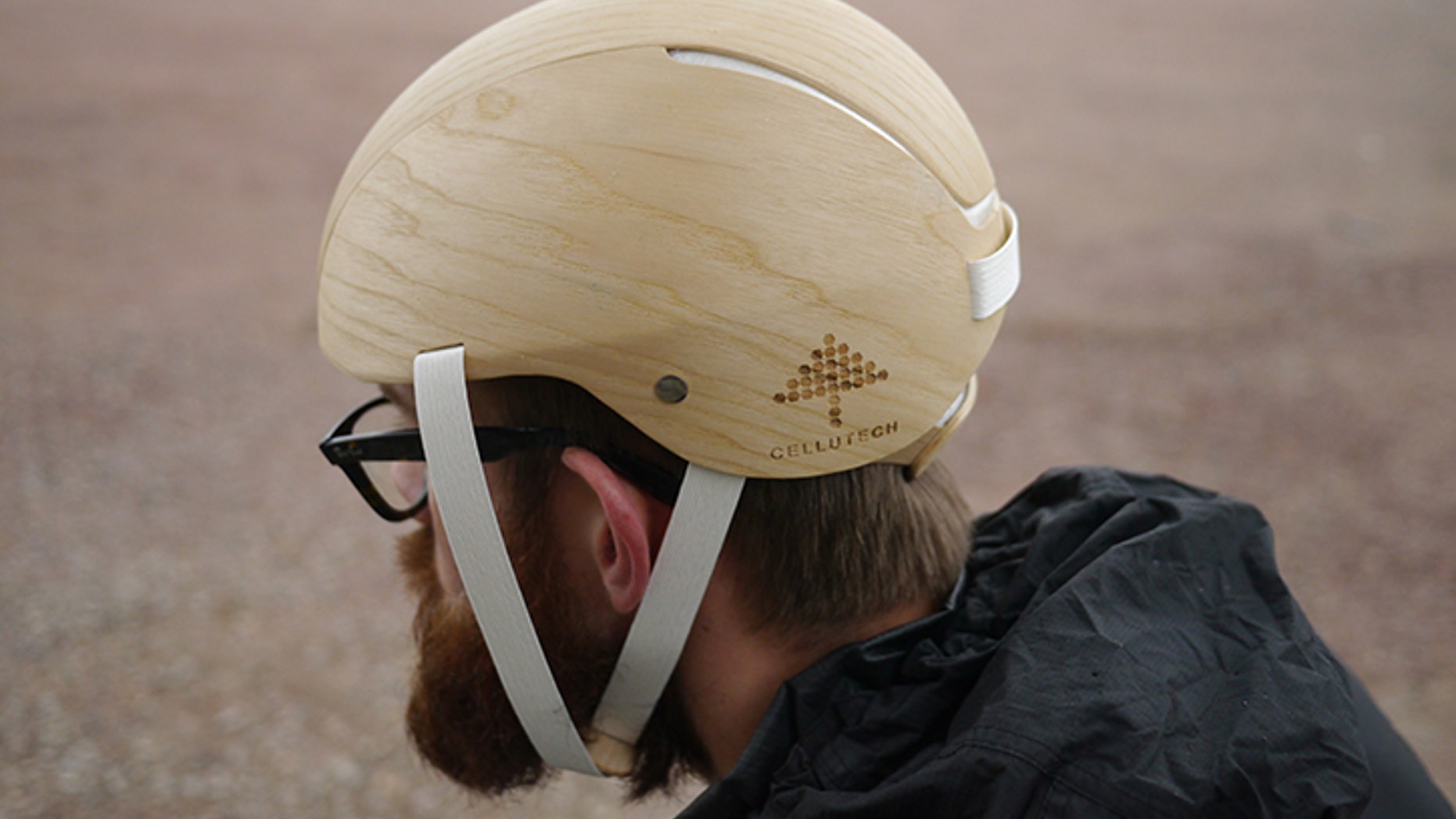 Scientists in Sweden are touting a new wood-based shock-absorbing material that could be a replacement for Styrofoam.
Trademarked under the name Cellufoam, the foam material offers similar properties to Styrofoam, according to Lars Wågberg, a professor in Fibre Technology at KTH Royal Institute of Technology in Stockholm. "But even better, it is from a totally renewable resource — something that we can produce from the forest," he said, in a statement.
Related: Revolutionary new helmet deforms to absorb impacts, could put an end to concussions
The material was developed by Wågberg, Lennart Bergström, a professor in Material Chemistry at Stockholm University, and Nicholas Tchang Cervin, a former doctoral student at KTH, in the Wallenberg Wood Science Center.
Cellufoam has already been showcased in an intriguing fashion - a bicycle helmet built from the material has been produced by Stockholm startup Cellutech. The helmet concept aims to draw attention to the possibilities of using wood cellulose as an alternative to Styrofoam and other foams from synthetic polymers, according to the scientists involved in the project.
Related: Guns made of meteorite
"There are wood helmets out there, but what is unique here is that this one is made totally out of forest products — nothing else. The outer layer is veneer, the straps are made from extra strong paper, and then the foam is made from cellulose fibers," said Wågberg.
Cellufoam is built from wood cellulose nanofibres, or fibrils, which are modified and mixed with a foaming agent water and air. Using a process called Pickering stabilization the particles stabilize the air-bubbles, according to KTH Royal Institute of Technology.
Beyond the bicycle helmet, Wågberg said that by using different surface treatments and combinations with other material components, Cellufoam could also be suitable for flame retardant materials, water filtration and antibacterial material.
"It's really up to the imagination," he added. "In my experience, things like this wind up being used in ways you never expect."