Pentagon's New Cyber Command Misses Deadline to Be Fully Operational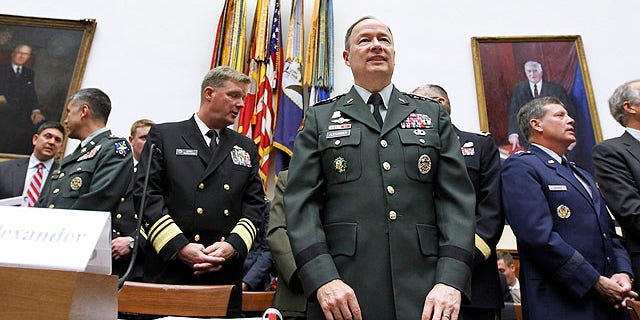 The Pentagon's new Cyber Command center, designed to shield the military's 15,000 networks and more than 7 million computers from foreign hackers, won't be fully operational by Friday's deadline, Stars and Stripes reported.
Gen. Keith Alexander, the center's commander, told Congress last week that he had his leadership staff in place but that he was struggling to fill out the rest of the organization, which needs more than 1,000 skilled employees.
"This is going to take time for us to generate the force," Alexander reportedly said. "If you were to ask me, what is the biggest challenge that we currently face? It's generating the people that we need to do this mission."
The Pentagon has scrambled for months to assemble the new combatant command, which combined several disjointed cybersecurity organizations across all four services.
Many officials said it could take years to unify what Deputy Defense Secretary William Lynn called a "loose confederation" of tens of thousands of employees, the military newspaper reported.
The White House is still determining what roles each federal agency might play in defending against cyber attacks, including Cyber Command, Alexander said.
"They're having that discussion to be sure what that means," Pentagon spokeswoman Lt. Col Rene White told the newspaper."There are no new bodies, no new money, no new offices. They're using things that already exist in different places."