Mystery of Star Wars toy revealed by X-ray scanner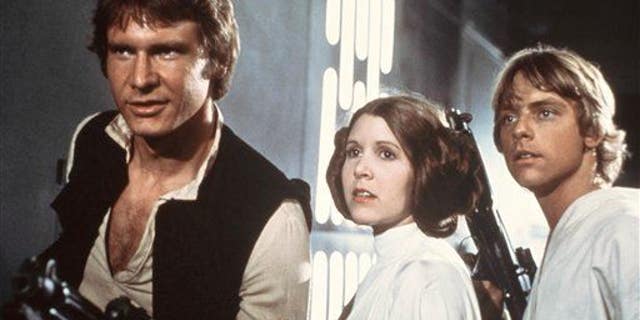 NEWYou can now listen to Fox News articles!
He wanted a Boba Fett, but he's got to settle for a Palpatine. If that sentence makes no sense, you probably won't have much sympathy for UK toy collector Dave Moss.
About five years ago, Moss bought an unopened box that contained a Star Wars figurine—part of a toy giveaway from the late 1970s, the BBC reports.
Moss hoped the box might contain the most coveted figurine, one of the beloved Boba Fett character firing a rocket, worth about $8,000. Moss didn't want to open the white box the figures were originally shipped in and spoil the value, so an editor at the Collectors Gazette helped him out by bringing it to the University of Nottingham.
Alas, the university's "most advanced X-ray micro CT scanner" (which normally studies plant roots) revealed that the figure inside is the villain Emperor Palpatine, worth maybe $50.
"I'm slightly disappointed but it's still an amazing thing to have," says Moss, who fortunately only paid about $8 for the boxed figure. Of course, given how Palpatine hid his own identity of Darth Sidious, maybe it was appropriate that he was the one inside, writes Rich Trenholm at CNET.
"It's enough to make you turn to the dark side." Weirdly, Palpatine is in the news for another reason: An upcoming "in-canon book" has revealed his first name for the first time, reports Cinema Blend.
Introducing "Sheev" Palpatine. Does this matter? Not really, writes Eric Eisenberg, "unless you're a hardcore Star Wars obsessive who is always hungry for new bits of trivia to remember." (Elsewhere in the toy world, click to read about how Lincoln Logs are being made in the US again.)
This article originally appeared on Newser: X-Ray Scanner Reveals Mystery of Star Wars Toy
More From Newser