Magnetic, levitating 'sky trains' may be coming to a city near you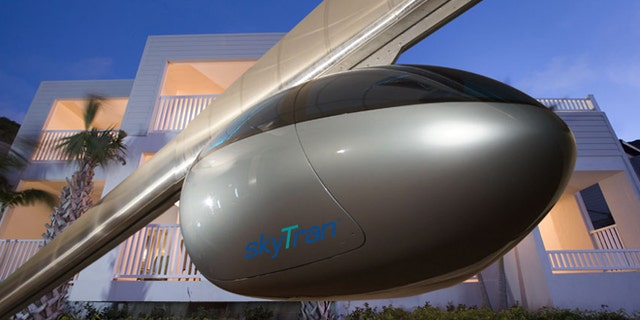 Flying cars may sound like something out of "The Jetsons," but Israel's Tel Aviv is soon set to be the first city to welcome SkyTran's futuristic transportation trains.
The mass transit system of magnetically levitating pods was co-developed by engineers from NASA's Ames Research Center and the privately held SkyTran company.
Plagued by heavy traffic, the city of Tel Aviv is hoping to use SkyTran's pods in order to offer energy and environmentally-friendly alternatives to cars and buses, The Times of Israel reported.
According to the planners, "sky trains" are a cheaper and faster transportation system and will help reduce congestion and pollution.
The city of Tel Aviv recently hired US consultant company Jenkins Gales & Martinez to help speed up the process in building the SkyTran track but no official timetable has been announced.