Iran's Guard Gets Squadrons of Flying Boats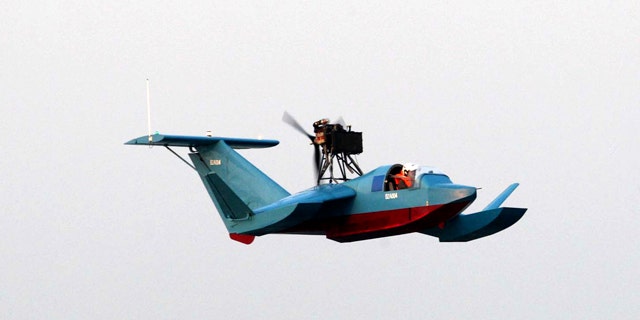 TEHRAN, Iran – Iran's state TV says the country's powerful Revolutionary Guard has received its first three squadrons of radar-evading flying boats.
The report says the domestically made craft can be used for surveillance and can carry guns and transmit data. Its production is part of Iran's effort to boost its arsenal and military capabilities despite international sanctions over the country's controversial nuclear program.
Iran announced last year it had successfully tested the plane, dubbed the Bavar-2, or Confidence-2. A flying boat is a seaplane with a hull that allows it to land and travel on water.
State TV broadcast footage Tuesday of the small craft in operation in the air and sea.
Iran's military achievements cannot be independently verified.