Beijing park unrolls high-tech plan to thwart toilet paper thieves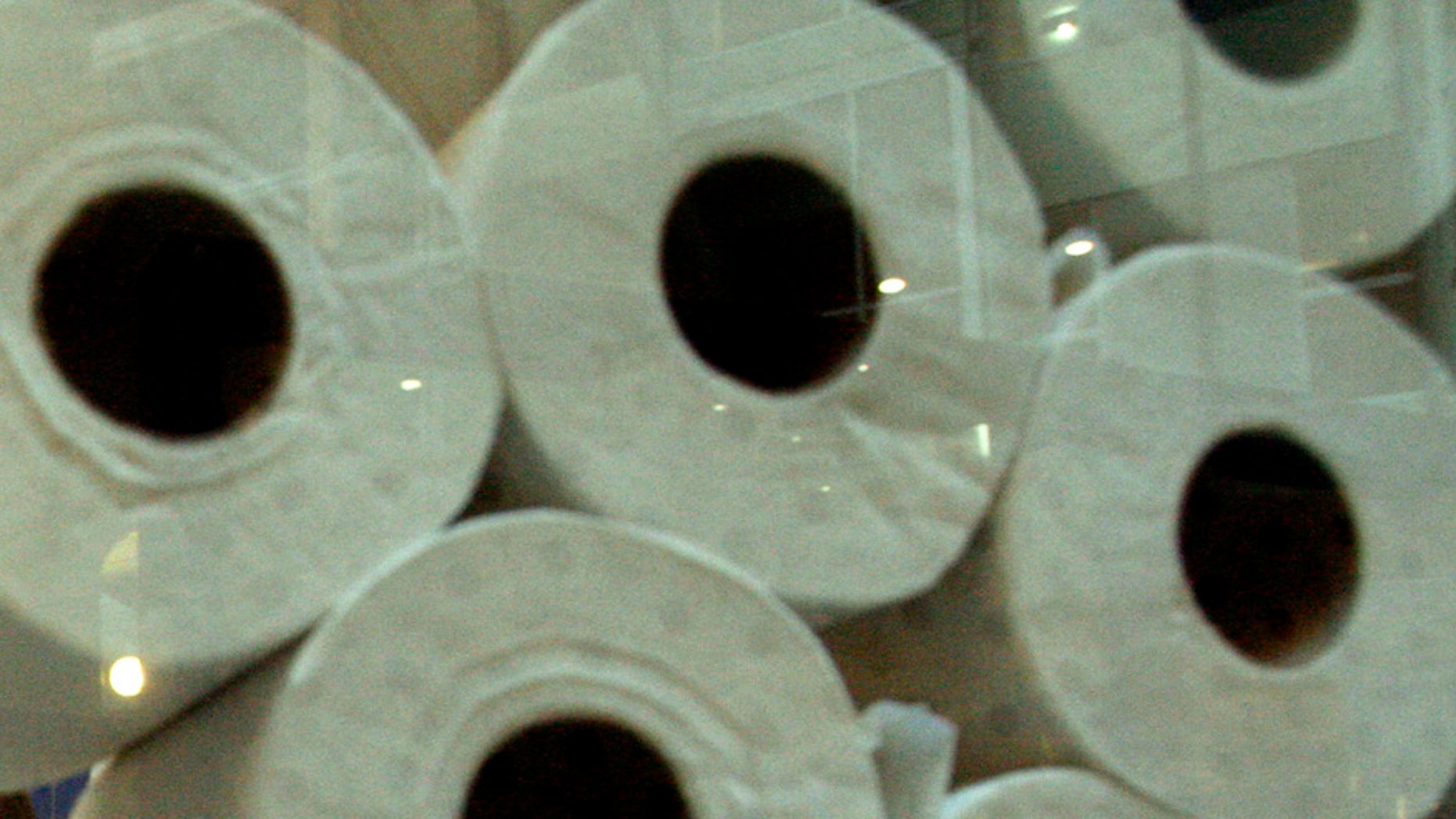 Beijing's Temple of Heaven park is using facial recognition software to bring its bathrooms into the 21st Century and thwart thieves with a penchant for swiping its toilet paper stash.
The system, which has been placed at the average height levels in the public bathrooms, scans the bathroom-goer's face and then proceeds to dispense approximately 24 to 27.5 inches of paper per person, according to the BBC, which added that the upgrade included a bump from one-ply bath tissue to two-ply.
MEET THE LITTLE-KNOWN 'DETECTIVE X' WHO HELPED CRACK THE LINDBERGH CASE
The user will have to wait nine minutes for more paper, but anyone with an emergency that requires more paper will be able to ask park personnel for assistance, according to the BBC.
The BBC reported that in addition to the new machines, the Beijing Municipal Administration Center of Parks has launched a campaign called "Use Paper Economically, Spread Civility." The campaign asked residents to pledge to "take appropriate amounts of toilet paper with no wastage" from public parks.
The park began dispensing free toilet paper in 2007 and discovered quickly that it was a hot commodity for park goers. Visitors were often busted with sheets or rolls of toilet paper on their persons, and since the new dispensers have arrived, the park reported a 20 percent decrease in the daily amount of toilet paper used, according to the BBC.
BRAIN SCANS MAY REVEAL WHETHER YOU COMMITTED A CRIME KNOWINGLY OR RECKLESSLY
The new technology isn't without its hiccups, though. Visitors have reported that the scan, which is supposed to take three seconds, can take up to 30 seconds, causing "delays and confusion." Even so, it continues to be a draw to the location in and of itself.
A cleaner told the BBC, "With these new machines a lot of people have come by to take a look."