Apple overtakes Samsung as top smartphone vendor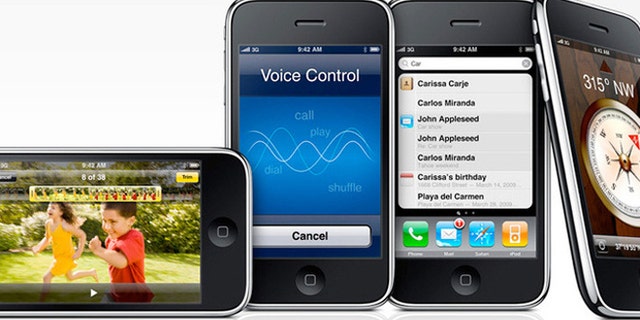 Apple overtook Samsung Electronics as the world's top vendor of smartphones in the fourth quarter, industry research firm Gartner said Wednesday.
Apple sold 35.46 million smartphones in the three months to Dec. 31 and claimed a market share of 23.8 percent, up from 15.8 percent the year before, Gartner said. Samsung, with its popular Galaxy smartphone lineup, sold 34 million smartphones during the period.
"The quarter saw Samsung and Apple cement their positions further at the top of the market as their brands and new products clearly stood out," Gartner said.
Total smartphone sales in the quarter totaled 149 million units, up 47.3 percent from the same period in 2010. Smartphones running Google's Android operating system accounted for 50.9 percent of all smartphone sales, up from 30.5 percent.
Nokia's Symbian operating system continued to lose market share, falling to 11.7 percent of smartphone sales from 32.3 percent the previous year.
Nokia announced last year that it is phasing out its aging Symbian platform and adopting Microsoft's Windows Phone operating system in all its new smartphones. Despite Nokia's launch of several new Windows Phone devices, the operating system remains small, with 1.9 percent market share in the fourth quarter.
Gartner, which counts sales of mobile handsets to end users, said total mobile device sales were 476.5 million units in the fourth quarter, a 5.4 percent increase from the same quarter in 2010.
Nokia retained its position as the world's largest phone maker, with a 23.4 percent share of the total mobile device market, down from 27.1 percent the same quarter a year ago. However, Samsung is closing in on the Finnish company and grabbed 19.4 percent of the mobile market, up from 17.5 percent in the same quarter 2010.
Fueled by strong sales of iPhones, Apple became third-largest mobile phone vendor in the world in the fourth quarter, overtaking South Korea's LG Electronics.