4 smartphone options for people who don't want an iPhone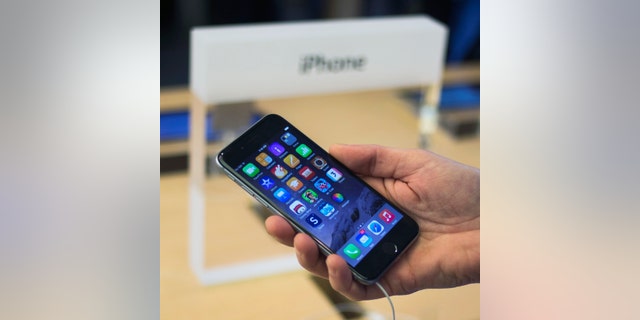 In the build-up to the great Apple fall harvest, there were bushels of rumors about features that (alas) failed to appear in the new iPhones. The iPhone 6 and 6 Plus aren't waterproof, they don't have stronger screens or better sound. Fortunately, there are other phones available with these features -- and more. Here are some of the best I've tested over the past few months.
Kyocera Brigadier
Kyocera has been making waterproof, ruggedized phones for years. The Brigadier represents the pinnacle of the company's work so far, topping off its submersible skills with a scratch-and crack-resistant sapphire screen.
Synthetically manufactured sapphire was rumored to be a feature of the new iPhones, but Kyocera beat it to the punch (maybe it will be in the iPhone 7). Sapphire is tougher than other screens; you can't scratch it with stones, steel wool, or even a hunting knife. Combine this with the ability to hold its breath under about 10 feet of water for 30 minutes or more, and the Brigadier is one tough phone.
However, the Brigadier is not stylish, and its 8-megapixel camera is underwhelming. But if you want an inexpensive, worry-free smartphone that can withstand a mountain hike or cross country business trip, this Kyocera is for you. ($100 with a two-year contract from Verizon.)
HTC One M8
The one phone on the market that can still draw envious stares is the HTC One M8. It has style, substance and strength. It's built to last, with quality construction and materials. Its 5-inch screen is crisper than the iPhone models with more pixels filling the screen per inch (451 ppi). The HTC One also has a better front-facing camera (5.1 megapixels) that can shoot full HD video for sharper selfie video vignettes. A nifty program called Zoe makes taking vacation highlight videos effortless. With front-facing stereo speakers, it's also the best phone for watching videos or sharing a new tune.
The HTC One is available as an Android phone for $150 with a two-year contract (AT&T, Sprint, or Verizon) or $24.40 a month from T-Mobile. It's also now available for the first time as a Windows phone, but while the Microsoft tile software is snazzy, it desperately lacks something Apple and Android have aplenty: apps. So if you want your phone to work with the latest services, go with the Android model.
LG G3
Designed for the "go big or go home" crowd, the LG G3 has an iPhone 6 Plus-sized 5.5-inch screen but offers an even sharper picture. LG has crammed 538 pixels into every inch of the screen, giving it a more natural look than lesser iPhone screens. In an effort to make its camera more responsive, LG also uses a laser focusing system in the G3, giving you a better chance of catching spontaneous moments.
To manage the phone with one hand, LG has a single power button/volume rocker on the back. A little finger practice and you'll wonder why every phone isn't designed like this. The LG G3 is a little thicker than the iPhone 6 Plus, but it's shorter and narrower, so it fits in a pocket more easily. Better still, it costs $100 less than the Apple model. ($200 with a two-year contract from Verizon or AT&T; $25 a month for two years from Sprint or T-Mobile.)
Samsung Galaxy S5
Apple's best-selling smartphone rival remains the Samsung Galaxy S5, which rightly deserves the attention. It sits in the size sweet spot between the iPhone 6 and 6 Plus with a 5.1-inch screen that offers a higher resolution (1,920 by 1,080 pixels) display than the iPhone 6 and more pixels per inch (432) than the 6 Plus. Furthermore, it's water and dustproof, so you don't have to worry about using it in the kitchen or at a bar.
Available from all the major carriers you can find some excellent deals on the S5, such as Sprint's $100 offer with a two-year contract.