13 top kitchen tech holiday gift ideas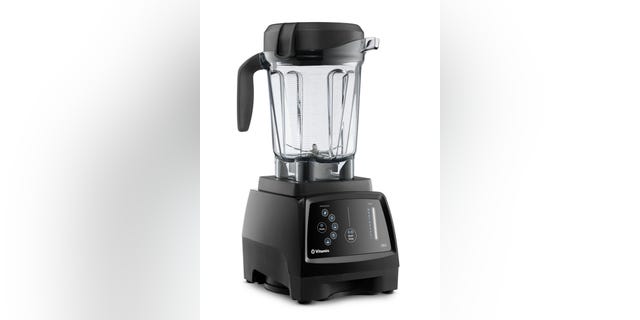 Your holiday season shopping might include gifts for someone who enjoys cooking or being in the kitchen. With that in mind, I tested a number of items that could make it onto your gift list.
Keep in mind that my experience is based on a "cooking-for-one" basis, and that I used these items for less than 2 months. Many of these gifts are investment appliances that will last you many years, which make them great things to treat yourself or others to this holiday season.
1. Omega 8004 Nutrition System Juicer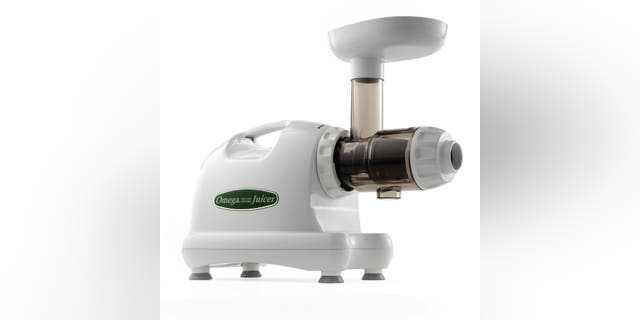 If you're looking for an alternative to your noisy, and messy juicer- you've found it. The Omega 8004 is Omega's answer to an efficient machine that will tackle just about any type of fruit or vegetable, and will even grind coffee and other beans. When using this product, I found it very easy to operate and even easier to clean. Usually, when using machines with many detachable parts, I can never get it fully clean - but that wasn't the case here!
Pro(s): This machine is very quiet, and can handle bunches of leafy greens with ease and grinds just about anything - including some non traditional juicer-made items such as coffee, salsa, and ice cream - to name a few. I consider this product to be "heavy duty" and found that I was getting the maximum amount of juice out of my ingredients.
Con(s): I only wish the feed shoot size was a bit wider so that the items wouldn't need to be cut into such small pieces. It is a bit of a splurge gift item, but if you're buying for someone who enjoys juicing- this is a thoughtful gift that they can use for years to come.
2. Vitamix 780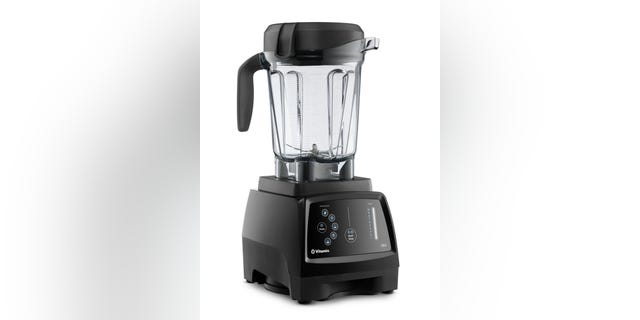 This is no Secret Santa gift, and is a definitely an extravagent present, but the Vitamix 780 is the gift that will keep on giving. I first heard about Vitamix from my grandmother who has owned her machine for over 30 years - talk about getting your money's worth! This is Vitamix's latest model that features an LED control panel made of hardened glass to resist cracks and scratches. It also has easy-tap buttons. After trying the machine several times, it is easy to see why my grandmother is so faithful to the brand.
Pro(s): The 780 features 5 pre-programmed settings that provide walk-away convenience and ensure consistent results for smoothie, frozen dessert and soup options. The machine and its parts are easy to clean. You simply put tap water in the pitcher after you finish blending, with a drop of dish soap, and blend it on the base for a few seconds, and then pour it into the sink. I enjoyed making soup and nut butters for holiday entertaining. Vitamix also has an excellent customer service team.
Con(s): If you want a more chunky consistency, you need to pay close attention to the blending process, and not walk away. The 780 is efficient in blending anything down to a smooth product, and needs to be used on pulse if you don't want this result. The price could be seen as a con, but it really seems like the Vitamix lasts long enough to get the value out of your cost. If you'd like the power of a Vitamix without the higher cost, Vitamix has several other models available, including personal blenders that start at $259.00.
3. Cuisinart 2lb Bread Maker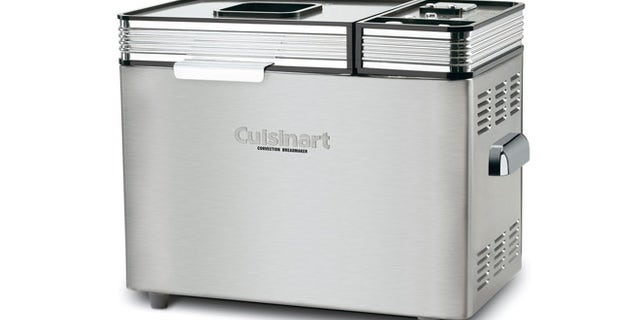 The concept of a bread maker is something that might be a bit traditional with the variety of store-bought options available, but nothing compares to fresh homemade bread. This machine brought back childhood memories of waking in the morning to the smell of fresh bread from my mom's bread machine. The Cuisinart 2lb Convection Bread Maker is very easy to use, and has 16 preprogrammed menu options, three crust colors, and three loaf sizes, which offer over 100 bread, dough, sweet cake, and even jam choices.
Pro(s): Among its many features, the bread maker has low carb and gluten-free preset menu options and comes with a number of recipes. The timer is a very helpful feature because it allows you to mix and bake the bread while you are away so that you can come home or wake up to fresh bread. The bread maker is extremely easy to clean, and does not have many pieces.
Con(s): This bread maker is quite compact compared to the one my mother used, but measuring at 16.5 inches x 10.25 inches x 12 inches, it does take up space on any surface, so I would definitely consider where it will be stored. The bread machine gets pretty hot, and thus creates a bit of a darker crust, even on the medium setting, so if you do not want a dark crust, use the lightest setting.
4. Impecca Toastower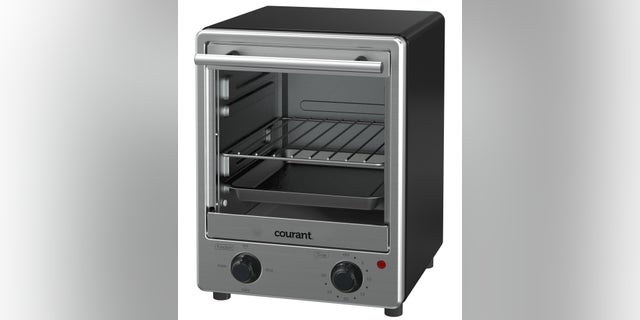 There are many toaster options available to consumers, but what I've found is that many of them are too large for the limited counter space that many people have. The Courant by Impecca Toastower measures 11.6 inches x 13.4 inches and is 9.75 inches wide. It has a 12-inch capacity to fit 2 slices of pizza or 4 slices of bread. I use the toast function most often, but it also can bake and broil.
Pro(s): The Toastower has a nice sleek design and has a 30-minute timer and oven signals. I enjoy how the machine shuts itself off when toasting/baking is complete.
Con(s): The machine does not have a temperature control option/dial, but it is set at approx. 450 degrees Fahrenheit, so you should adjust your cook time accordingly.
5. Dash Greek Yogurt Maker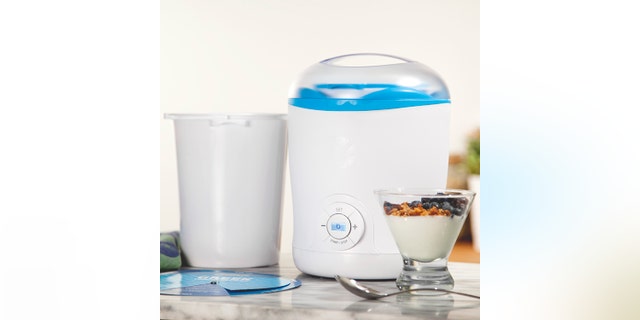 The Greek yogurt trend has spread throughout the U.S. and now consumers are starting to make their own from home, so I wanted to give it a try. I eat Greek yogurt daily, but I've always been intimidated by the idea of making my own, because it seemed like a long and arduous process. I was right about one thing, and wrong about the other. Yes the process is long, as is with making many dairy products, but it is not arduous with the Dash Greek Yogurt Maker.
Pro(s): After adding the milk of your choice, and plain yogurt, there is not much more effort needed to produce fresh, delicious yogurt. The unit is pretty small, measuring 7 inches x 9.5 inches x 7 inches and is easy to clean. I do not like the straining process in general, but this machine makes it easy to manage, and produces excellent results.
Con(s): The yogurt process is about 2 hours, and if you don't have the time to wait, it could be a con to this product. I found that making it overnight was the best solution. The strainer is slightly too small to hold the full batch of yogurt you can make in the container, but I found that you can fill it, empty it, and then come back to the rest.
6. Breville Tea Maker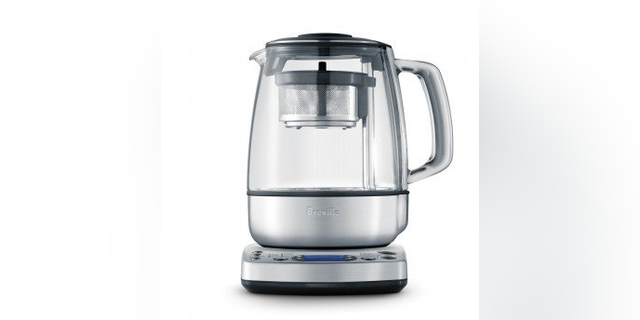 I am fully aware that there are many ways to brew tea (that are not quite as expensive), and that this is definitely a luxury product that provides a unique tea-brewing experience. With that said, the Breville Tea Maker is something that, as a a tea connoisseur, I had my eye on. It not only heats the water, but it allows you to customize your setting so that it can brew your loose leaf or bagged tea for the desired amount of time and at the right temperature. It has a fully automated tea basket that moves itself down into the tea, and then back up once brewing is complete. The tea maker also has a feature that will keep your tea warm for up to 2 hours so that you can brew a large pot and come back to it cup after cup.
Pro(s): The ease with which this product performs is unmatchable. It heats the water and brews your tea in minutes, and comes to a comfortable drinkable temperature shortly after being poured. The tea basket is easy to clean, and the tea leaves do not seem to stick to the basket when rinsed.
Con(s): The pitcher itself cannot be submerged in water, therefore is not dishwasher safe. It requires careful cleaning and care, and is made of glass.
7. Rechargeable Waring Pro Electric Wine Opener - CRS50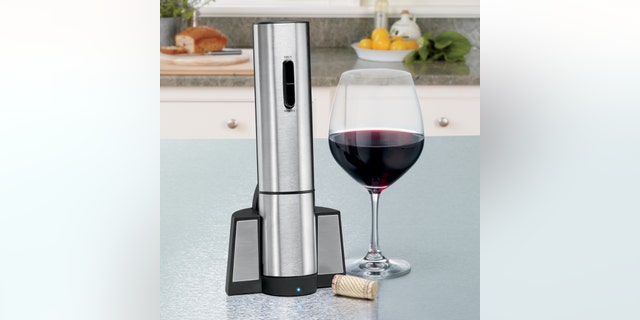 Opening wine bottles is something that can be easy or extremely difficult if you're a newbie. Waring offers several models, but the Pro CRS50 caught my eye. It opens any wine bottle with ease, and after 24 hours of charging, it can open up to 50 bottles.
Pro(s): The price is excellent for such a powerful device that cuts through foil with its seperate foil cutter that stores in the charging base. I found it to be lightweight, durable and easy to clean.
Con(s): Make sure to follow the instructions and to put the bottle in the right spot for opening ease.
8. Philips Avance Collection Airfryer XL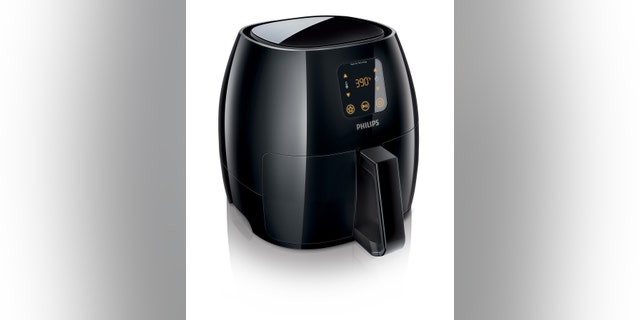 Fried food is delicious but comes with disadvantages such as the health concern of frying in oil. There is no knocking the results of an oil fryer, but if you are looking for a similar result with less guilt and calories, the Philips Avance Collection Airfryer XL is an excellent gift idea. You can fry almost anything, as long as it will fit in the 2.65 lb container. Using its Rapid Air Technology, the Airfryer fries, bakes, roasts and grills with a tablespoon or less of oil, making it a perfect solution for fast and healthy meals and snacks.
Pro(s): This is the largest option that Philips offers in its Airfryer category, and it definitely is large enough to fit enough food for four people. The automatic shutoff is a nice feature, and the unit is very easy to clean. The fryer results were impressive time after time, and provided a nice browning and crispy texture to the food.
Con(s): My one criticism is that it emits some white smoke, but it is not terrible. The price is quite a bit higher than a traditional oil fryer, but if you consider the health benefits, it's still great value.
9. Liftware
This item might seem a bit out of place on this list - at least that was my initial thought until I saw it in action. My grandmother has suffered from a severe essential tremor/kinetic tremor for most of her adult life, and I've seen her struggle through many activities - especially eating. Liftware has created an incredible product for those who suffer with similar issues, and the results are unbelievable. I observed my grandmother using the Liftware utensils over the Thanksgiving holiday, and the results were heartwarming. To see her enjoy a meal without frustration brought my entire family joy. If you have someone in your life who struggles with essential tremor, this gift could change their life.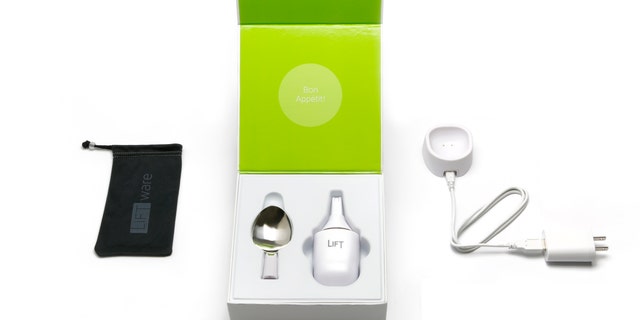 Pro(s): Liftware offers three attachments - a fork, spoon, and soup spoon, which attach to the chargeable handle. All four pieces are easy to take with you in your purse or pocket, and are easily cleaned.
Con(s): The price of a Liftware starter kit, which includes the soup spoon, is normally $295, which is quite expensive. Liftware, however, is running a holiday special for $100 off until Dec. 31, 2015.
Price: $195; additional attachments $34.95
10. Keurig
Keurig is at it again, but this time with its KOLD brewer system that dispenses cold, 8oz. beverages in about 90 seconds. With little to no effort, you can make a cold, name brand beverage in your own home. Just place the cartridge into the system, and press the button. This machine is definitely a novelty item, because we are capable of buying a 12-pack of soda or a gallon of tea at the grocery store.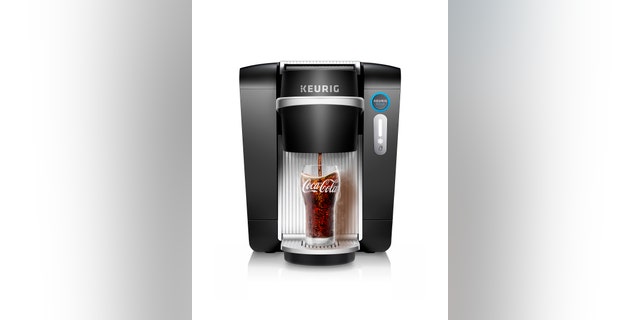 Pro(s): I like how easy it is to brew a personal-sized beverage without the need of a 2-liter bottle if you're only drinking 1 serving. It is easy to use, and easy to fill the water reservoir. The machine can make six beverges back to back on a full tank of water, and if you add ice, it is called "party mode" and can make up to 30 drinks on a single tank. Keurig created the pods to be recyclable- just remove the carbonated beads from the top of the pod after use. I enjoy the variety of drink options that Keurig has created, and they even created their own tea brand Tierney's, which comes in three different varieties.
Con(s): A first-generation product, I felt that this system was quite large. I could imagine Keruig making this product more compact as time goes on. Since it has its own refrigeration system that needs to cool down to operate, the machine should be kept plugged in at all times, which could be an issue if you are concerned about conserving energy.
11. Tribest Sedona Express, SDE-S6780 Food Dehydrator
Dehydrating is a growing trend, and is becoming more advanced thanks to the Tribest and the Sedona Express dehydrator. I am a fan of dehydrated fruit and vegetables, but I stopped using my old coil dehydrator because it would take up to two days to complete a cycle for mediocre results. That all has changed since using the Sedona Express, with its two hour express cycle option. This is another item that could be used overnight, so that the wait time wouldn't be a pain. It has a maximum temperature of 167 degrees Fahrenheit, and has a powerful central fan and compact design.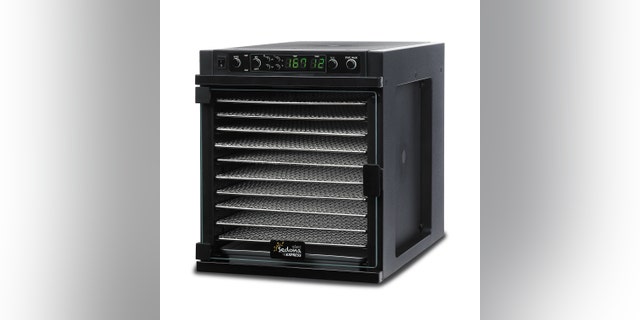 Pro(s): The results that this machine produces are store-bought quality without the preservatives. One of the most attractive features is that it has 11 stainless steel trays that are easy to clean and maximize your dehydrating capacity. It is also extremely quiet, unlike other dehydrators that I have tried.
Con(s): Although it has a sleek and compact design, the unit is quite large for a small space. It weights 22 lbs, and is 12 inches wide x 17.5 inches deep with a height of 14 inchese. This is definitely a splurge gift item, but if you enjoy dehydrating, this product is very efficient. Tribest also offers several other models with varying costs.
12. Anova Precision Cooker- WIFI
The Anova Precision Cooker is a neat product for the person in your life who enjoys restaurant quality entrees from home. It is very easy to use - you attach it to any pot with the adjustable clamp. The Precision Cooker uses Bluetooth or WiFi technology (depending on the model), so after downloading the Anova app to your smartphone, just hit "start" or use the Precision Cooker's simple interface to set the time and temperature. You don't need any other equipment except for your desired food and a resealable bag. Clip the bag of food to the side of the pot and let your cooker do the rest.
Pro(s): The sleek design and small device are good news for chefs without a lot of storage space for a traditional pressure cooker. Unlike other traditional immersion heaters with a coil on a handle, this product is safe and easy to use. Since the Precision Cooker is WiFi enabeled, you can be anywhere in your house with your cell phone (when using the app to cook) and do not have to keep a close range as you do with Bluetooth.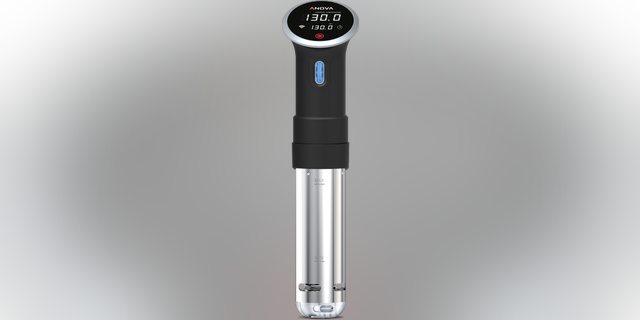 Con(s): Some might not like that meat doesn't brown, but that is to be expected, and it can be resolved by browning the meat once it is cooked in the pot of water.
Price: $129(Bluetooth), $199(WiFi)
13. KitchenAid Spiralizer Stand Mixer Attachment
KitchenAid has been making kitchen appliances since the early 1900's, and the quality speaks for itself. My current KitchenAid stand mixer was originally my mother's for 25 years, and I've owned it for an additional 5, and it still works beautifully. To use this attachment, you must have the KitchenAid stand mixer. The spiralizer not only peels and spirals, but it also cores your fruit and vegetables. There are other products on the market that do similar actions, but if you are looking for a tool that is built to last, this is the perfect gift.
Pro(s): Unlike manual peelers and spiralizers on the market, this attachment can tackle more difficult vegetables and fruit with ease. It is also very easy to clean - although it has several pieces and nooks and crannies.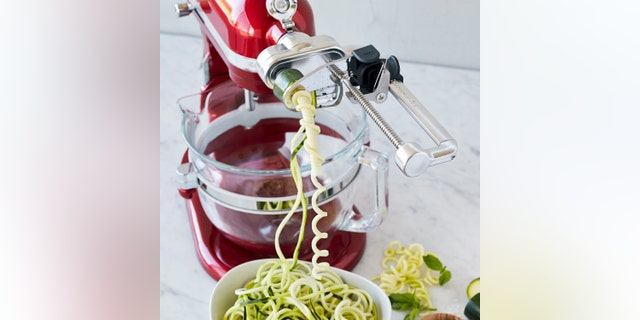 Con(s): This could also be considered a pro because it does work so well with an appliance that you might already have, but if you don't own a KitchenAid stand mixer, then a con could be the expense of first purchasing the mixer, and then the attachment, which costs twice as much as a manual spiralizer. This attachment would be a great gift for someone who is more interested in the longevity of their appliances, versus someone who might just want to use their spiralizer a few times.