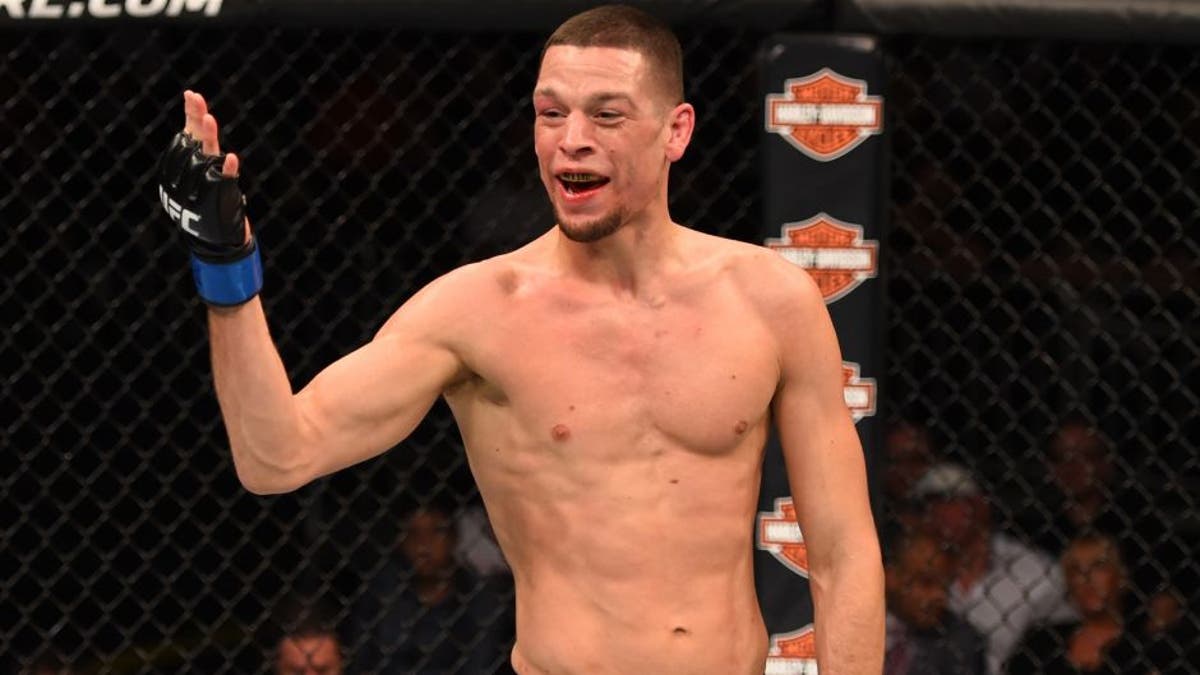 One of Nick and Nate Diaz's signature moves has now been immortalized as part of the new EA Sports UFC 2 game.
The video game maker released an update on Tuesday with a couple of new fighters being added as well as some technical corrections to the game, but the most notable addition was a move called "The Stockton Slap".
Made famous by the Diaz brothers in the UFC, "The Stockton Slap" isn't some kind of special move that the part-time ninjas from northern California made up.
It's actually pretty basic to describe.
"It means you slap somebody," Nate Diaz told FOX Sports recently. "That's just what they called it. I think Mike Goldberg made that up, the Stockton Slap."
Well now fans and game players from around the world will be able to unleash a "Stockton Slap" on their favorite fighters on UFC 2.
This is a tremendous update for fans of the Diaz brothers although the world is still waiting for the day they just get their own video game -- "American Ninjas: Don't Be Scared Homie Edition" -- coming soon to a store near you.