World Series hero David Ross returns to the Cubs in a front-office role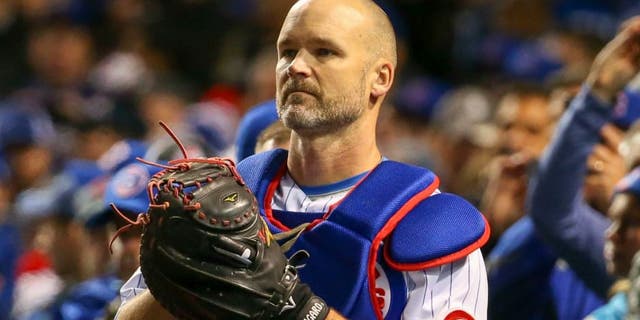 NEWYou can now listen to Fox News articles!
David Ross just couldn't stay away. Two months after helping lead the Cubs to their first World Series championship in 108 years, the majors' most beloved backup catcher is back with the franchise -- as a special assistant to baseball operations.
Ross, 39, had one of the all-time storybook endings to his playing career, getting carried off the field after homering earlier in the Cubs' decisive Game 7 win over the Indians.
As for his new responsibilities? He's still a bit sketchy on those details.
"I don't even know what I'm doing," Ross told MLB.com. "It's going to be a learning process for me, just getting to see what's behind the curtain really. I feel like there's a hall-of-fame front office and a relationship with guys who I have a bond with. They offered to help me grow in my baseball knowledge and try to learn different aspects of what goes on in the organization. I'm really going to be listening. My ears are open."
Ross certainly isn't slowing down in retirement, as he also helped to write a book about his playing career that will be published in May.
During his 15-year major-league career, Ross hit .229/.316/.423 with 106 homers and 314 RBI but was better known for his ability to handle a pitching staff and for his presence in the clubhouse. In addition to the ring he won with the Cubs in 2016, Ross won a World Series with the Red Sox in 2013.
Now he'll try to work his magic from the front office.