With A-Rod now a part-time DH, are his days numbered with the Yankees?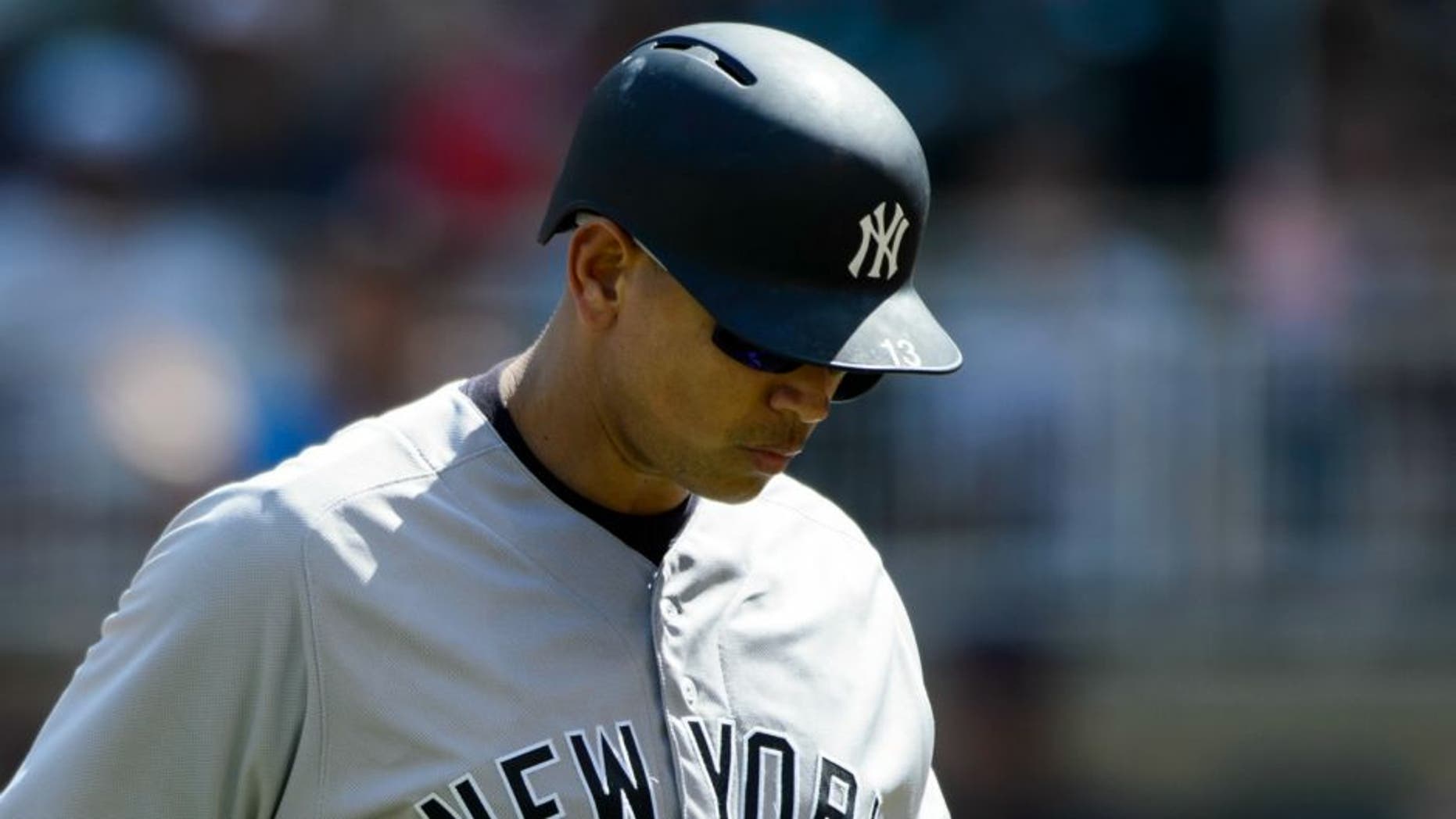 The New York Yankees have benched Alex Rodriguez the past two games and apparently are prepared to do so regularly often going forward.
Rodriguez, who turns 41 on July 27, is hitting .223/.264/.398 with eight homers and 26 RBI in 44 games this season. He is batting just .200/.236/.348 against right-handers, meaning he has quickly become a part-time DH against left-handed pitchers.
Not exactly the idea role for a player who is earning $21 million this season and is on the books for another $21 million next season. Especially when, as the New York Post notes, just 24 of the Yankees' 75 games this season have been against a lefty starter.
"It's a hard decision," manager Joe Girardi told MLB.com. "Alex has meant a lot to this club over the years. Right now we're going to do something a little bit different and see how it works. It's an ongoing choice. He'll be back in there [Tuesday vs. Rangers left-hander Cole Hamels], but it's an ongoing choice that we'll look at on a daily basis."
Yankees GM Brian Cashman says he has given "zero consideration" to releasing Rodriguez, according to MLB.com. But that hasn't stopped the speculation that the end could be near for A-Rod in the Bronx.
As for Rodriguez, a three-time AL MVP who has been with the Yankees since the 2004 season, he remains as resilient as ever.
"There's a lot of baseball to be played, and you haven't heard the last of me," Rodriguez told the New York Daily News. "I'm looking forward to when my number is called to come back and be very productive. I've always enjoyed proving people wrong."