Wild re-sign forward Jordan Schroeder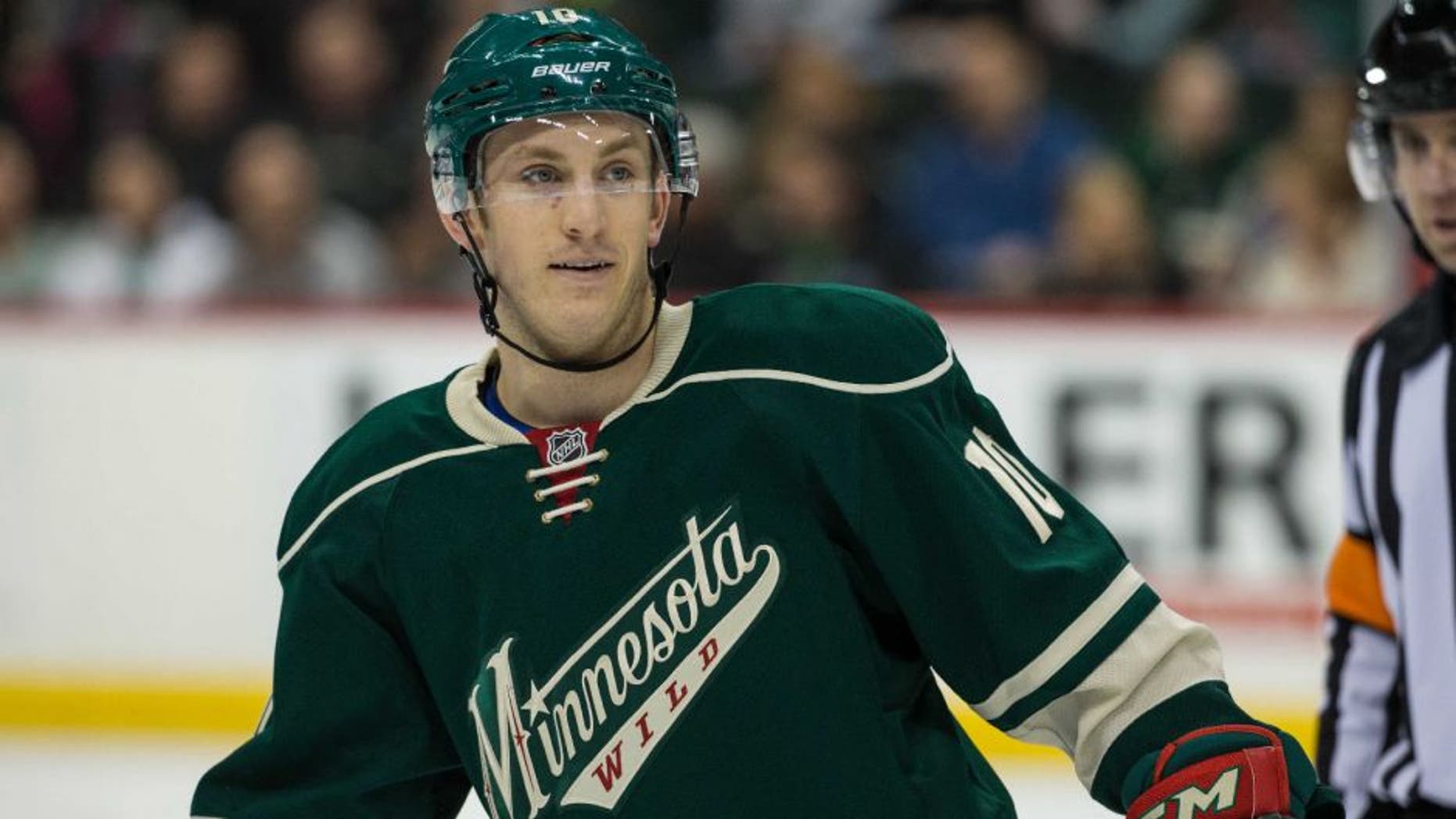 An arbitration hearing between the Minnesota Wild and forward Jordan Schroeder won't be necessary.
The Wild signed Schroeder to a one-year, two-way deal on Monday worth $650,000 in the NHL and $275,000 in the AHL.
Schroeder registered two goals and two assists in 26 games for the Wild last season and 34 points in 40 games for the AHL's Iowa Wild.
A native of nearby Lakeville, Schroeder was a first-round pick of the Vancouver Canucks in 2009 after winning the WCHA Rookie of the Year award as a member of the Minnesota Gophers.
Schroeder has 27 career points in 107 games at the NHL level.