Why is NASCAR's charter system a winner? Here are several reasons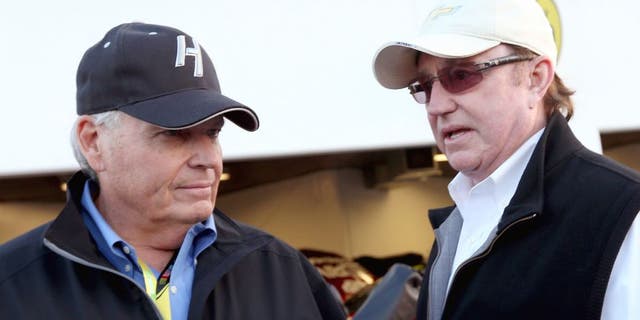 NEWYou can now listen to Fox News articles!
On Tuesday, NASCAR announced plans for a new charter system that would guarantee starting spots in the race fields for 36 teams every week, with four open spots in what will become 40-car fields.
Here are four reasons the charter system -- which is in effect for a minimum of nine years -- is a good idea:
More financial security for the teams -- Each team with a charter will be guaranteed a minimum income each year, which will help them financially. And with the size of the starting fields being reduced from 43 cars to 40 each week, there are fewer slices of the pie to divvy up. More importantly, the teams can resell the charters, which adds value and economic security.
It helps the smaller teams -- Sure, the NASCAR mega-teams will have charters for each of their cars. But the teams helped most by this are the smaller ones -- Tommy Baldwin Racing, BK Racing, Germain Racing and others. With a guaranteed spot in the show every week, they have a more attractive package to sell to sponsors.
It will help attract new owners -- With Roger Penske, Jack Roush, Richard Childress and Joe Gibbs all at least 70 years old and Rick Hendrick 66, NASCAR needs to start cultivating the next generation of team owners. Having a more stable and sustainable business model will help.
The deal is win-win -- NASCAR is a (mostly) benevolent dictatorship that sets the rules as it goes. Basically, the sanctioning body can do whatever it wants whenever it wants, whether the team owners agree or disagree. This new deal, while keeping the power in NASCAR's hands, signals a new era of understanding and cooperation between the sanctioning body and the owners. For the sport to thrive, all sides must remain healthy and economically viable.