What rivalry? Ohio State announces water drive for Flint residents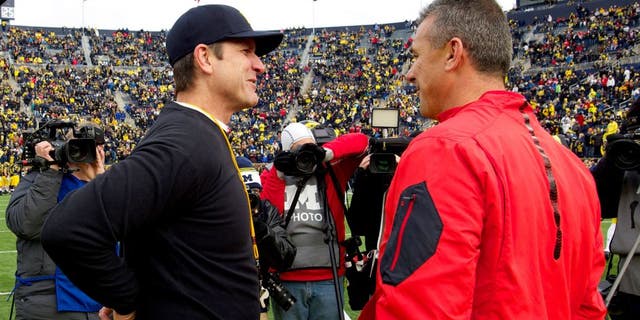 NEWYou can now listen to Fox News articles!
Ohio State announced Thursday the athletics department is launching an effort to help the residents of Flint, Mich., who are enduring a water crisis.
Beginning Feb. 12 when the hockey team plays host to Minnesota, Ohio State will accept water donations at home sporting events at the Schottenstein Center.
Three have been scheduled: Feb. 12 when the Buckeyes host Minnesota for hockey, Feb. 16 when the men's basketball team hosts Michigan and Feb. 18 when the women's basketball team hosts Nebraska.
Click here for more information on how to take part.
The school will accept cases of water bottles, gallon jugs or other large containers to be loaded into a football equipment truck near the northwest rotunda of the arena.