What options are left for UFC 200 without Conor McGregor?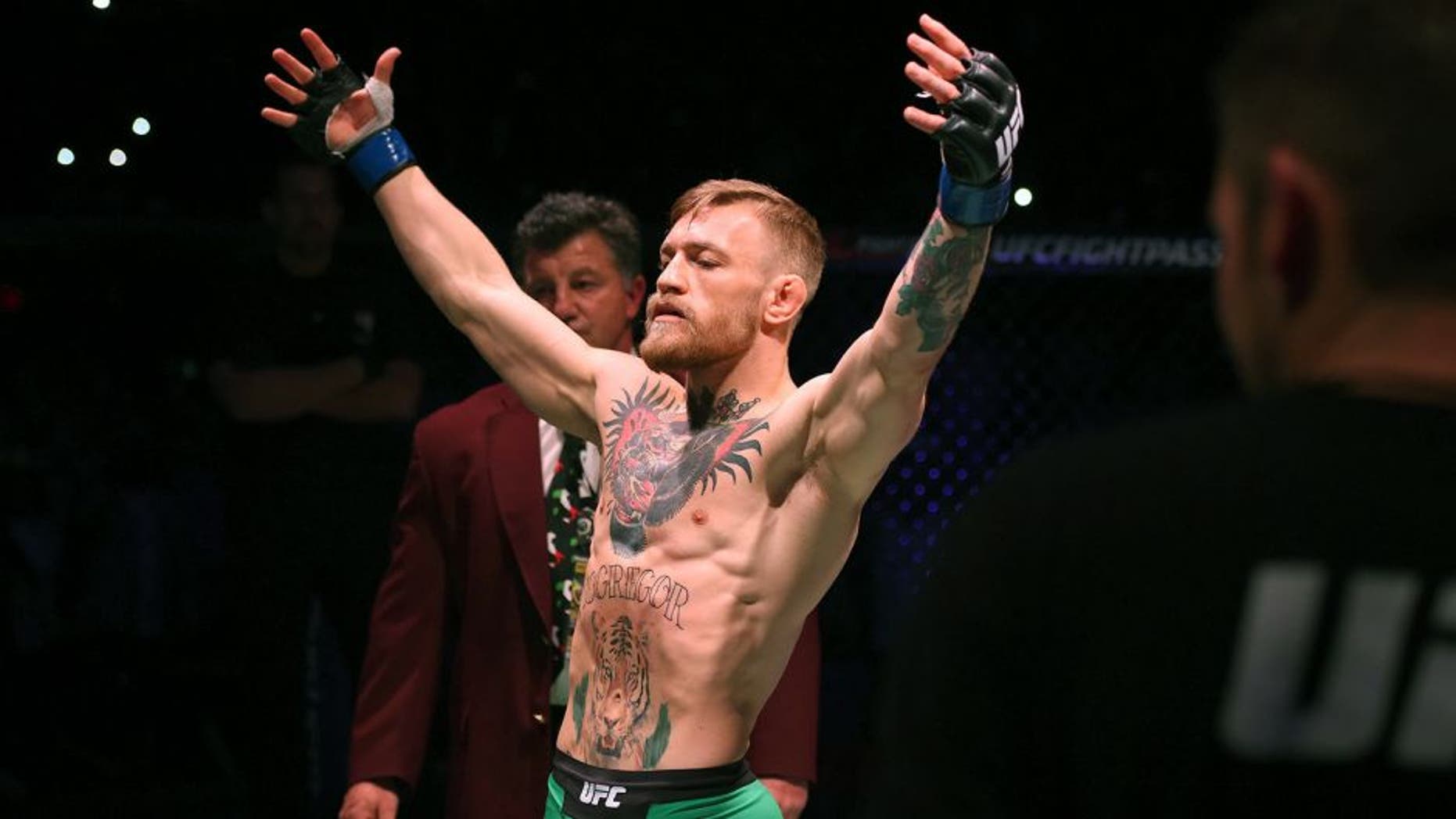 It was a stunning turn of events on Tuesday, when UFC president Dana White announced that Conor McGregor was being pulled from UFC 200 after the featherweight champion refused to attend a news conference in Las Vegas this week.
White's news about the change to the biggest UFC card of the year came just hours after McGregor released a message on Twitter saying that he was retiring from the sport.
When releasing the news about McGregor, White also confirmed that the UFC is working on adding another marquee fight to the UFC 200 card along with a new opponent for Nate Diaz now that he's no longer facing the Irishman in the main event.
With just three months to go until UFC 200 takes place at the new T-Mobile Arena in Las Vegas, only a few names and/or fights could possibly fill the void left by McGregor.
Let's take a look at some of the likeliest options available.
Georges St-Pierre vs. Robbie Lawler
This is a fight that's been rumored for months with St-Pierre back into negotiations to return to the UFC after more than two years away from the sport. St-Pierre has confirmed he's been talking to the promotion, but there were a few sticking points in his contract that had to be ironed out before anything definitive could be completed.
Sources have told FOX Sports that St-Pierre is at the top of the wish list to fill the slot vacated by McGregor. Considering he was the biggest star in the sport at the time of his extended sabbatical, it makes sense that he would be the first choice for the main event.
As for Lawler, he hasn't fought since January, when he defended his belt against Carlos Condit at UFC 195.
Recent rumors had Lawler facing Tyron Woodley with the welterweight title up for grabs at either UFC 201 or UFC 202 but McGregor being pulled from UFC 200 changes everything.
Jon Jones vs. Daniel Cormier 2
Jon Jones returns to action this weekend at UFC 197, where he faces Ovince Saint Preux in an interim title fight. Jones has been out since last January, but if he returns to form there's no reason he won't triumph over Saint Preux, who accepted the fight on three weeks' notice. Saint Preux is currently a 6-to-1 underdog heading into Saturday night.
Assuming Jones defeats Saint Preux, a showdown with Cormier could be big enough to help fill the void left by McGregor.
The real question is would Cormier be ready in time for UFC 200 after suffering a shin injury that kept him from fighting at UFC 197?
Cormier told FOX Sports he's expected to be sidelined for approximately four to six weeks while nursing his injured shin before he can return to training. Once he's able to train again, Cormier said he'll have a better idea of when he could return, but if he's back in the gym by mid-May it would give him about six weeks to prepare for Jones.
It's not the perfect situation for the UFC light-heavyweight champion, but Cormier has said he wants to fight Jones sooner rather than later. If a slot is open on July 9 it might be hard to talk him out of taking it.
Ronda Rousey Returns
Put this in the highly unlikely category considering Rousey hasn't really been training and she's already targeted for UFC 205 in New York. But if there's one fighter the UFC has called in the past on short notice to save the day, she's the one with the Bat phone on standby.
Chances are there just isn't enough time for Rousey to get ready for a fight that would intrigue her to come back in three months.
The only option available right now is Holly Holm, who is someone Rousey would like another shot at, but there's almost no chance she'd take that fight with three months to go.
Georges St-Pierre Versus the World
Now if Georges St-Pierre returns and doesn't fight Robbie Lawler, there are still plenty of other fights that could be intriguing for the former welterweight champion.
Maybe he faces an old foe like Carlos Condit? Or maybe he takes on Nate Diaz, although that option is far less likely.
St-Pierre coming back would be big business no matter whom he faced.
Robbie Lawler vs. Carlos Condit 2
This rematch would certainly add an element of excitement to UFC 200 although not nearly as many pay-per-view buys as the other options on the table. Still, Lawler and Condit engaged in a "Fight of the Year"-type battle in January and who would complain about seeing it again?
CM Punk Finally Debuts
Another option that wouldn't be a main event by any means, but former WWE wrestler-turned-MMA hopeful CM Punk finally making his debut would at least drum up some additional interest in the card.
Punk is coming off back surgery just recently but if his recovery is going well enough, there's always a chance he's added to the card for a little extra star power even if he's nowhere near a main event.
As of now, no decisions have been made regarding the future of UFC 200, but it looks like Dana White and the other executives are working overtime to fill the void left by McGregor.