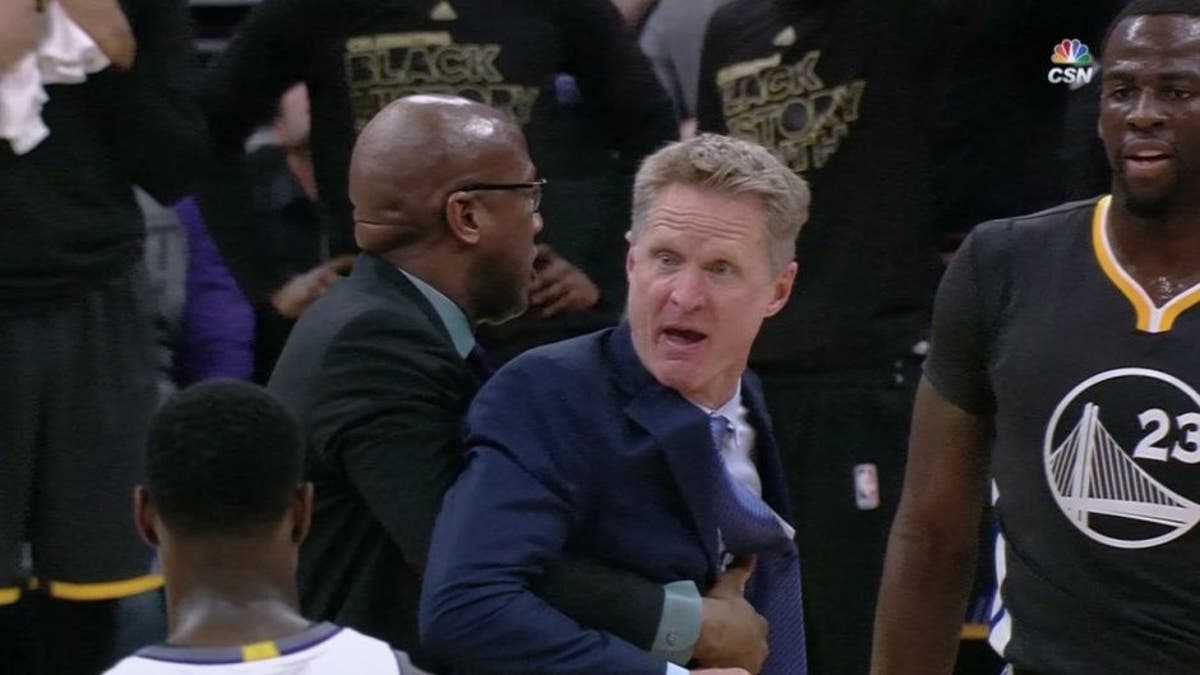 We've all been there ... you get super-frustrated with something not going your way, and all you want to do is kick and scream.
After Golden State Warriors forward Draymond Green was assessed a technical foul for arguing with a referee, head coach Steve Kerr had himself an old-fashioned temper-tantrum meltdown -- ultimately getting ejected from the game:
STEVEN! YOUR LANGUAGE!
After Kerr was escorted off the floor, Sacramento Kings star DeMarcus Cousins hilariously encouraged the referees to dismiss Green, Kevin Durant and the rest of the Warriors too:
While the ejection sparked the Warriors to a quick, emotional run of points -- the Kings came out victors in overtime by a score of 109-106 after Steph Curry blew a potential game-winning layup with only seconds remaining:
Gotta imagine Kerr wasn't the only one having a hissy fit following the final buzzer.