Watch Kyrie Irving throw an off-the-backboard pass to LeBron for an emphatic dunk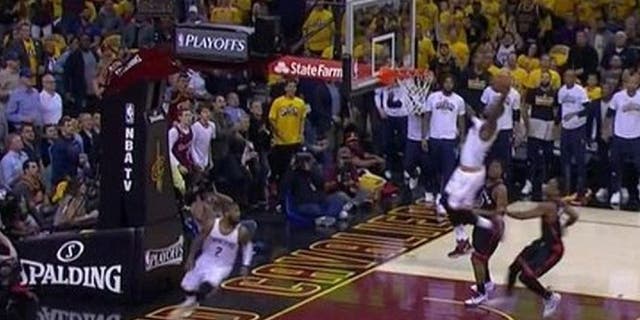 A seven-day layoff appears to be just what LeBron James needed as the Cleveland Cavaliers superstar looked reenergized early in Game 1 against the Raptors.
James swooped in to steal a pass from Kyle Lowry less than three minutes Mondays game, triggering a Cavs fastbreak. Kyrie Irving corralled the loose ball and pushed it up the floor but looked over his shoulder to see if James was trailing on the play.
As Irving took off he flipped a bounce pass off the backboard to James, who threw it down with his left hand, igniting the home crowd.