WATCH: Giants' McBride makes diving interception to save a TD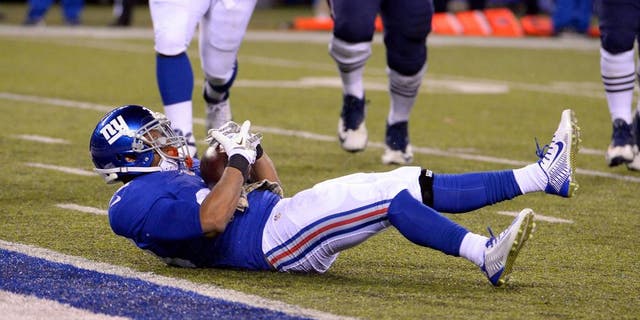 Reserve cornerback Trumaine McBride makes a big play for the Giants in Week 10. Robert Deutsch USA TODAY Sports
New York Giants cornerback Trumaine McBride came to play in the Giants' Week 10 27-26 loss to the New England Patriots.
His diving interception in the fourth quarter as the Patriots were driving to score changed the game's momentum, but a late field goal by the Patriots was the difference. Still, we can certainly appreciate the amazing play he made on the football:
McBride has played in the slot and at times as the team's outside cornerback as incumbent starter Prince Amukamara remains sidelined with a pectoral injury.