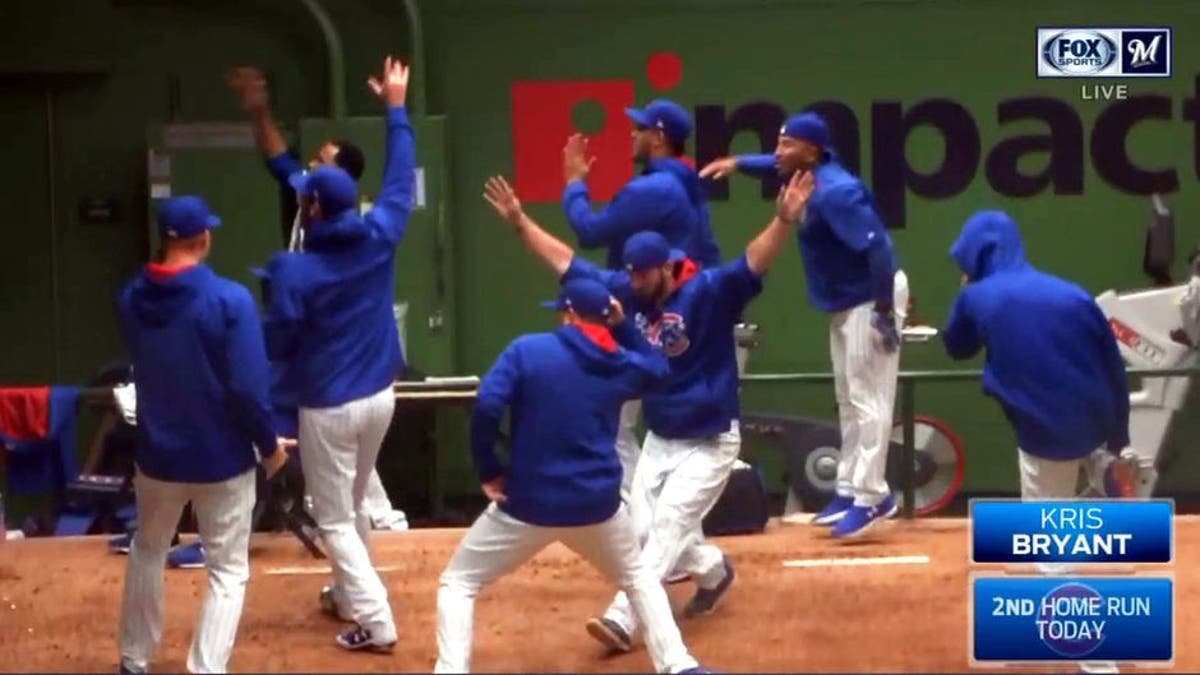 The Chicago Cubs relievers just might be planning to audition for the next season of Dancing With The Stars.
At least that's what it looked like when the bullpen busted out an impromptu dance party during Sunday's 13-6 rout of the Brewers on Sunday at Wrigley Field.
The shindig went down in the fifth inning when Cubs slugger Kris Bryant blasted his second homer of the game, which was cause for celebration.
Not bad. Those are some pretty solid moves but Chicago's 'pen has a lot of work to do if they plan on competing with this guy: