Watch: Brian Dozier hits strangest double of the season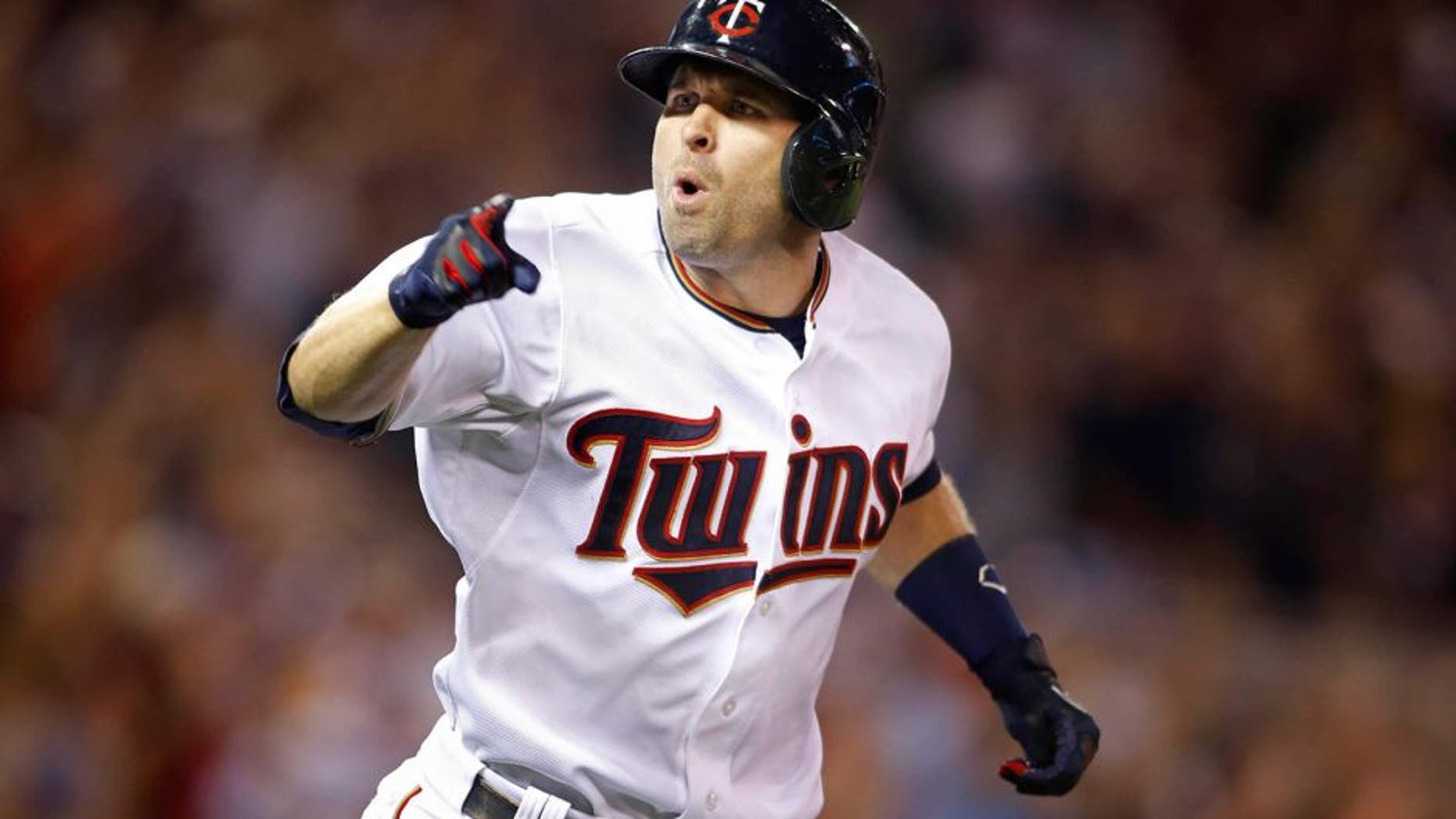 Brian Dozier might have some kind of magical powers, because he performed what looked like an act of wizardry on the Angels Thursday night.
With two outs in the first, Dozier hit a routine infield pop-up, which should have been an easy out. That's when the magic kicked in.
With the ball still floating high in the air, Angels pitcher Hector Santiago called for the ball while Dozier overran first and gunned it to second.
But second baseman Taylor Featherston saw Santiago struggling to locate the ball in the lights, so he attempted to swoop in for the rescue, but it ended in epic failure.
Check it out:
We're not sure what first baseman C.J. Cron was doing either... Possibly star-gazing?
(h/t MLB.com)