Von Miller on Johnny Manziel: 'Everybody who has counted him out is just wrong'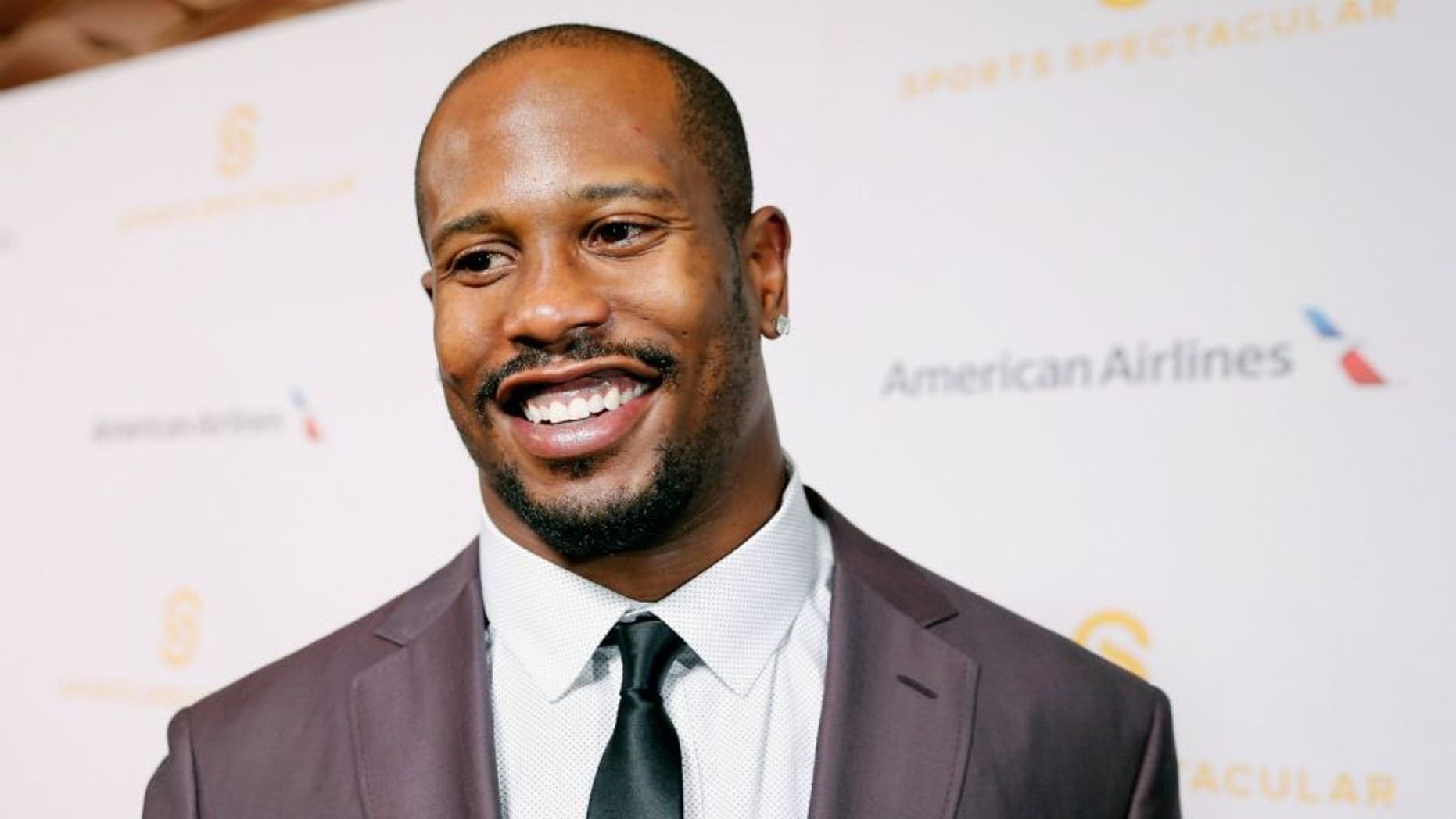 A turbulent offseason for former Cleveland Browns quarterback Johnny Manziel got worse last week as Drew Rosenhaus ended his deal with Manziel less than a month after it began. Rosenhaus announced that he is giving Manziel a short period to time to seek treatment, otherwise the deal will be permanently terminated. Manziel's former agent Erik Burkhardt ended his relationship Manziel in Febraruy, and also called for Manziel to seek help.
Denver Broncos star Von Miller - who was briefly believed to be living with Manziel until the QB admitted he was lying about the situation - has vowed to help Manziel "back to being Johnny Manziel," and on Saturday Miller promised to support Manziel "no matter what." Miller visited DeSoto High School in Texas Saturday where he was presented with a key to the city of DeSoto. In a press conference afterward, Miller explained why he's determined to help Manziel, and noted that he emerged from a similar situation as a star player.
Via the Dallas Morning News:
"Yea, I want to help get Johnny back to Johnny Manziel. Johnny Football, that's beside the fact. I want to get Johnny back to being Johnny Manziel. I remember what it was for me when I was in a similar situation, it was the people around me that helped motivate me to get to the same Von that I was.
He's had people walk out on him. He's had people who have given up on him. I'm not going to be that guy. I've never been that guy. Johnny's my brother. I didn't play with him at Texas A&M, but he's my brother and we have a unique relationship. I'm here to help him no matter what it is. I'm tied to him, good or bad. You can't ever count anybody out and I think everybody who has counted him out is just wrong."
Miller went through a period of legal trouble in 2013, when he was arrested on a warrant for failing to appear in court for a traffic violation, which revealed that Miller . Later that month, Miller was suspended for six games for violating the league's substance-abuse policy.
"What can you do to help get him on the right track?
Just to remind him of who he is. The Johnny Manziel who I first met. The fun-loving, outgoing Johnny Manziel who cared about everybody. Where he's at, it's hard to know what's up, down, right, wrong -I've been there. And it was people like me who reminded me what was right and what was wrong, that's what I'm trying to do for Johnny."