Vic Beasley says he's cutting fast food for a healthier diet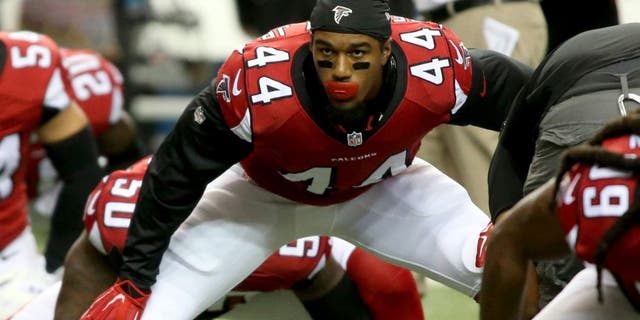 NEWYou can now listen to Fox News articles!
Vic Beasley is having a strong rookie season for the Atlanta Falcons, but apparently he's not content with where he's at. As Vaughn McClure of ESPN reports, Atlanta's first-round pick decided to change up his lifestyle a bit by visiting the team nutritionist right around two weeks ago.
"I eat out a lot, and I'm trying to live a long life," Beasley told ESPN. "They've got me on a little diet. I'm just trying to eat healthy. ... Anywhere you get fast food, you've got to get fries, so I'm trying to cut that out.
"I talked to the nutritionist, and the Falcons have a plan for me. It's just eating more vegetables, fruits; things that you normally need to function throughout the day."
One could probably argue that whatever Beasley has been eating is working just fine, but hey, who's going to argue with Beasley looking to get in even better shape than he's already in?