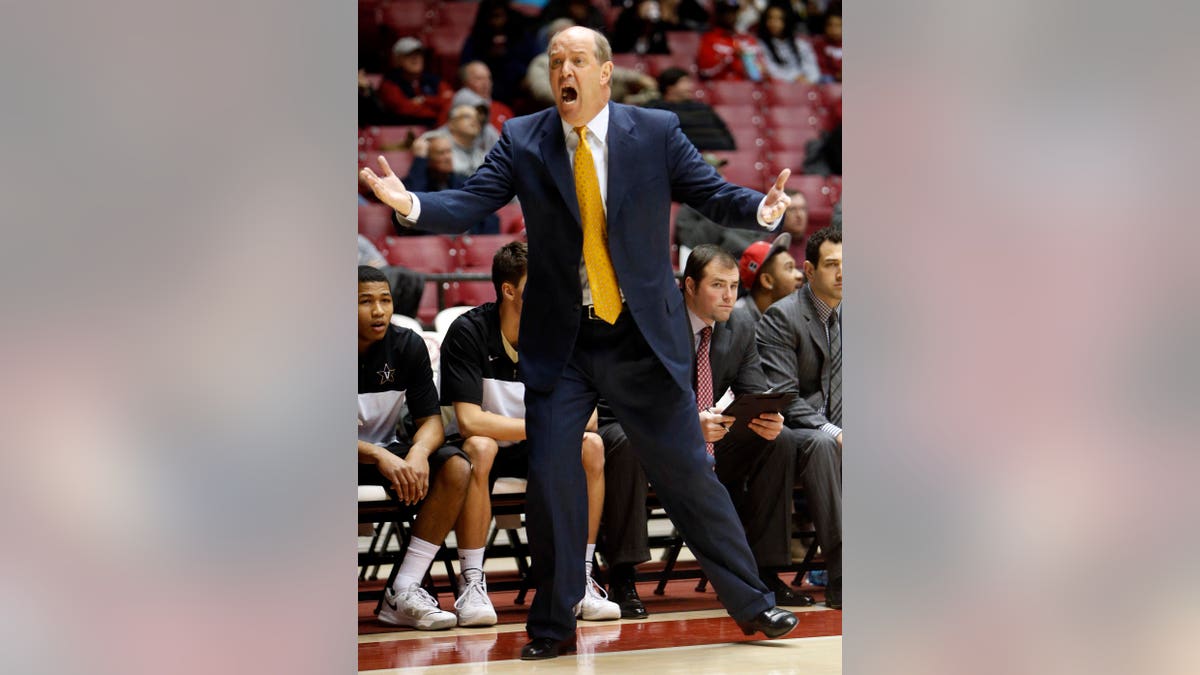 NASHVILLE, Tenn. – Vanderbilt will be without leading scorer Eric McClellan the rest of the season after the point guard was suspended for the spring semester for violating academic policy.
The school announced Wednesday McClellan is expected to be reinstated this summer.
McClellan had been averaging a team-high 14.3 points for Vanderbilt, but the sophomore guard did not travel with the Commodores to Alabama for a 68-63 loss on Tuesday night. The guard, who transferred to Vanderbilt from Tulsa, had started the first 12 games for Vanderbilt (8-5, 0-1 Southeastern Conference).
The guard apologized in a statement issued through the school. He says he takes full responsibility for what led to his suspension but plans to return this summer, play and graduate from Vanderbilt.
Coach Kevin Stallings now has just seven scholarship players.