UFC star Rashad Evans puts Rob Gronkowski's brother in a chokehold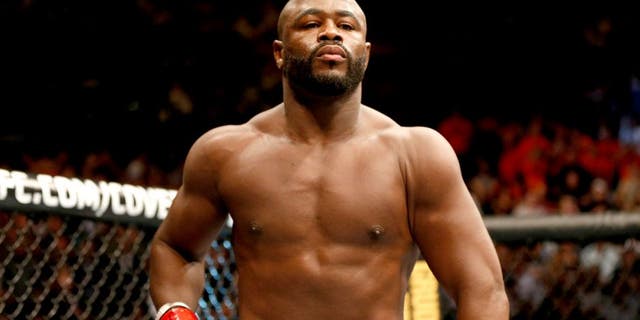 NEWYou can now listen to Fox News articles!
Rob Gronkowski younger brother, Glenn, is preparing for the NFL Draft, but that doesn't mean the younger Gronk doesn't have time to goof around.
The former Kansas State fullback sat down with ex-UFC light-heavyweight champ Rashad Evans at CBSSports.com to discuss his preparation for the draft before getting a crash course in choke holds by the UFC star.
Gronkowski said the draft is "a dream come true" but added that the workouts leading up to the big day has "definitely been a grind."
Evans then asked about Glenn's famous brother -- New England Patriots star tight end Rob -- and what advice has the original Gronk given to his younger brother.
"Not much truthfully," Glenn said. "Nah, he's not nice like that."
Then Evans questioned Glenn's toughness and put it to the test. Evans wrapped his arms around Glenn's neck and applied more and more pressure.
Take a look at how it all went down.