UFC President Dana White Calls Floyd Mayweather Racist Over Jeremy Lin Comments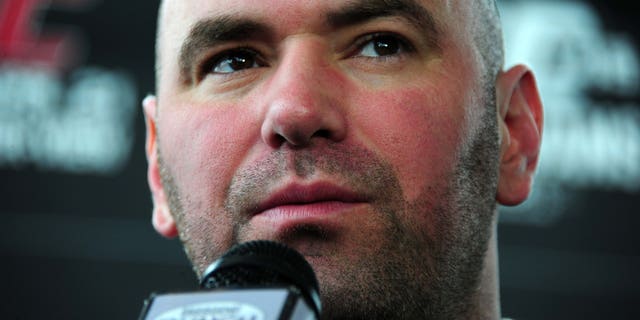 When Floyd "Money" Mayweather Jr. jumped into the "Linsanity" last week and tweeted that the only reason New York Knick Jeremy Lin was getting so much attention was because he was Asian - some criticized the tweet as racist.
This raised the eyebrows of the Ultimate Fighting Championships' president Dana White, possibly the most powerful man in mixed martial arts, but who is also an avid sports and boxing fan.
Last Tuesday he tweeted his thoughts on Mayweather's tweet calling him a "racist" and a "moron."
This Tuesday night on Fuel TV's "UFC Tonight" White took it even further in his "Presidential Address" segment.
"First of all, what [Mayweather] said I think was racist. He's made a couple of racist comments and, yes, Floyd, you're racist with the stuff that you've said," said White.
Mayweather in 2010 said he would "stomp" Filipino boxer Manny Pacquiao and make him "make me some sushi roll and some rice."
"First of all, Jeremy Lin gets all of this credit because he's an Asian player in the NBA that African Americans never get? Yeah. He's getting all this praise because he's an Asian guy playing in the NBA. You say that African Americans don't get it? Really, Kobe Bryant doesn't get any praise? Michael Jordan never got any praise?," said White.
White then proceeded to tell Mayweather to make the much hyped but never materialized Mayweather-Pacquiao fight, that many boxing fans have been clamoring for, a reality.
"I run the UFC and all this stuff. I'm a boxing fan and I want to see this fight, too," said White. "I know that I speak for millions and millions of other people. Shut up and make the fight, Floyd."
Follow me on twitter @MrVicGarcia
Follow us on twitter.com/foxnewslatino
Like us at facebook.com/foxnewslatino