Tyrod Taylor asked Eagles to sign him but was snubbed for Tim Tebow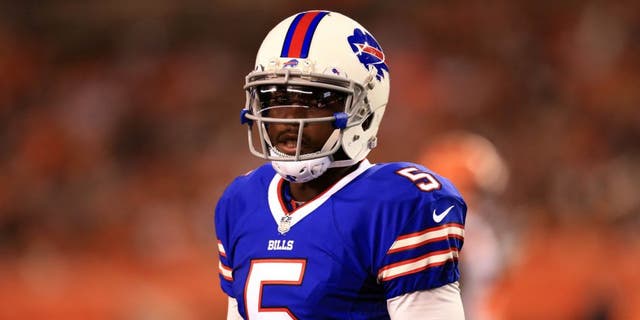 NEWYou can now listen to Fox News articles!
During the past offseason, Tim Tebow grabbed headlines when he signed with the Philadelphia Eagles. When Tyrod Taylor signed with the Buffalo Bills, it got the attention of very few people.
Now, Taylor is the starting quarterback for the 2-2 Bills, while Tebow is without a job and the Eagles are 1-3. At first glance, these two wouldn't seem to be related, but a new report suggests they are.
According to NFL insider Ian Rapoport, Taylor wanted to sign with the Eagles in the offseason, but Philadelphia signed Tebow instead. Taylor went as far as asking the Eagles to sign him before deciding to join the Bills.
Of course, hindsight is 20/20 and Taylor may not have worked out the way he has in Buffalo, but snubbing him for Tebow looks like a poor choice as of now. It's not likely that Taylor would have beat out Sam Bradford -- who the Eagles traded a second-round pick for -- in training camp, either.
Still, he would have been more of a serviceable backup than Tebow -- and likely would have lasted longer, too.
MORE NEWS: Want stories delivered to you? Sign up for our NFL newsletters.